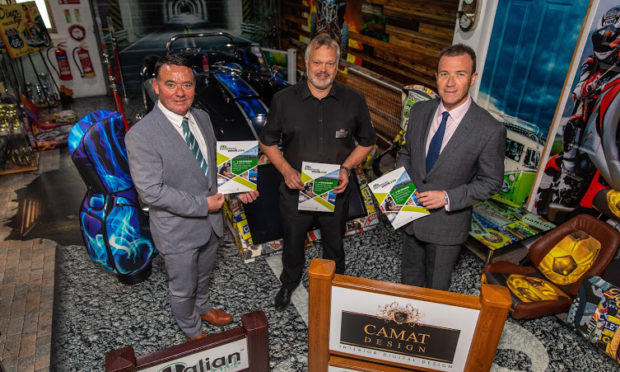 Companies and entrepreneurs are being urged to attend events at this year's Fife Business Week when it returns in November.
Hosted by Fife Council's Economic Development Team and Business Gateway team, Fife Business Week is designed to support businesses to succeed and flourish while making Fife the best place to do business.
During the week, which runs from November 4 to 8, there will be a range of seminars and workshops which cover important issues for the local economy and seek to inspire entrepreneurial activity.
There are also opportunities for businesses to come together to network and exchange ideas.
Fife Economy Partnership chair Michael Longstaffe and Business Gateway Fife's chair Mark Cameron visited John Young Signs in Cowdenbeath to launch this year's programme.
Mr Longstaffe said: "The Fife Economy Partnership is very focussed on encouraging every local business in Fife to flourish, with inspirational examples like John Young Signs.
"Over the last 10 years, Fife Business Week has developed into a valuable and popular business initiative, offering a substantial number of events, which year-on-year engage local businesses in Fife, encouraging and inspiring, offering best practice and innovative ideas to support growth and development.
"I would encourage all Fife businesses and their leadership teams to engage with this important week of events.
"To those businesses hosting events, sharing best practice, experiences and knowledge, thank you for making Fife the best place to do business."
rmclaren@thecourier.co.uk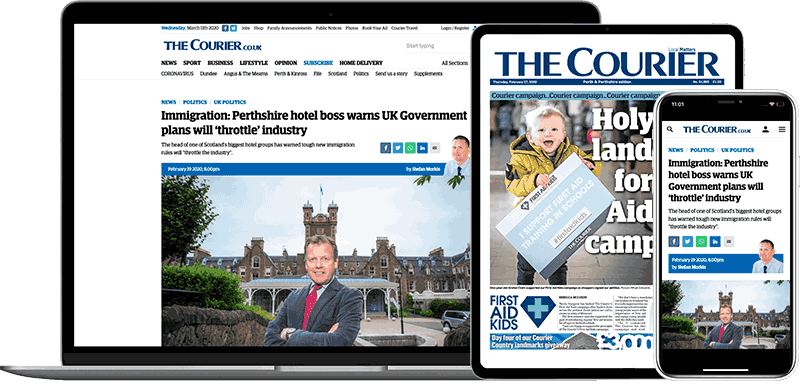 Help support quality local journalism … become a digital subscriber to The Courier
For as little as £5.99 a month you can access all of our content, including Premium articles.
Subscribe