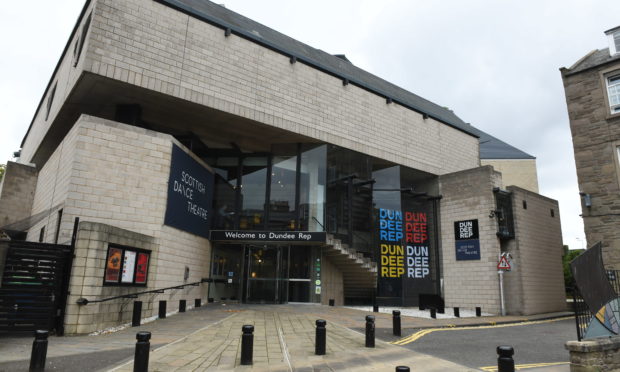 Dundee Rep and Scottish Dance Theatre has undergone a restructure to cut its salary bill.
Several redundancies have taken place as the organisation looked to bring its wage bill down to 50% of revenues.
The overall reduction in headcount sought by the changes was three to four members of staff.
The number of staff who left the company was higher as some staff chose to not apply for some of the newly recreated roles. These unfilled roles will be advertised.
Co-chief executive Liam Sinclair said: "We did some significant restructuring of the organisation in the first quarter and we are working through the later stages of that with some appointments to follow.
"We looked at longer term sustainability issues and one of the measures we felt appropriate is that salaries should be 50% of sales.
"Beyond the pure financial measures, we looked at what was the organisational model and structure we felt would best serve the artistic output for the future.
"A number of people were at risk of redundancy but also jobs were created which we tried to match people into.
"There were redundancies but people did have the opportunity to progress into the structure if they wished.
"The overall reduction in headcount was only three or four but actually more people left because they didn't see themselves as part of the new structure."
The headcount for Dundee Rep and Scottish Dance Theatre ranges between 112 and 120 at different points of the year with a full-time equivalent staff levels between 60 and 70.
Newly filed accounts for the company shows gross income of £4.2 million for the year ending March 31 2019, in line with the previous year.
After costs, the business produced a net income of £64,000 against a loss of £173,000 in 2018.
Mr Sinclair said he was upbeat about the current financial year, despite a lower level of support from Dundee City Council – the local authority cuts its funding from £361,000 to £335,000.
He said: "Tay Bridge has had the most fantastic start to the anniversary season, both critically and publicaly. Financially it's been doing some fantastic business at the box office.
"We've got Oor Wullie for Christmas before it goes off on tour and the early sales are really strong.
"We are very upbeat on the business we are doing.
"In times when lots of people are feeling the pinch, if you get the offer right, the demand can still be there."
rmclaren@thecourier.co.uk