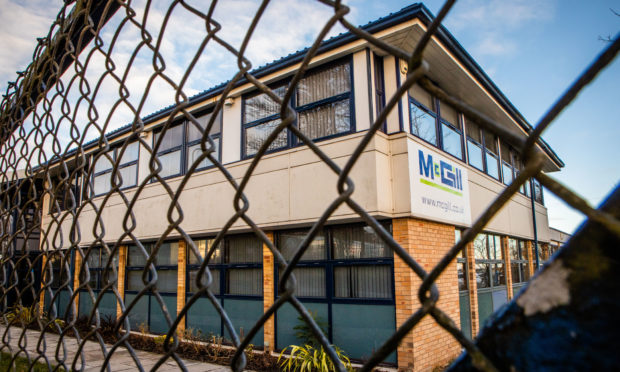 The administrators of McGill have said the "level and timing" of distributions to unsecured creditors in the former Dundee building services firm remains unclear.
The administration process for McGill has been extended until January 2021 as joint administrators Blair Nimmo and Geoff Jacobs of KPMG continue to try to maximise assets.
McGill went into administration on February 1, with the loss of 379 jobs.
The company and certain assets were purchased by Catalus Energy Investments Limited on March 11. Catalus subsequently changed its name to McGill Scotland Limited (MSL).
This sale included the majority of construction equipment, intellectual property, the order book and the right to use the company name and order book.
Almost £1m has been raised by selling the firm's premises.
This includes the £500,000 purchase of its Harrison Road headquarters in Dundee to MSL, the sale of its commercial property at Turnhouse Road in Dundee for £269,127 and the Barfillian Drive, Glasgow, facility for £220,000.
The firm has unsecured creditors of almost £10 million, bank debt to Santander of £2.7m as well as preferential creditors of £343,000.
Joint administrator Mr Jacobs said: "A sale of the business and certain assets of the company completed on March 11 to Catalus Energy Investments Limited.
"Certain moveable assets were sold as part of the sale of business process and our plant agents have realised the company's remaining moveable assets.
"In the period we have also concluded sales of the company's three commercial properties.
"We have appointed specialist debt collection agents, Acasta Consulting Scotland Limited, to review the ledger and assist us pursue the outstanding balances where it is economical to do so.
"We anticipate that the bank will receive distributions under its standard securities and also its floating charge, however it is likely that the bank will suffer a shortfall on its indebtedness.
"Based on current estimates, we anticipate that preferential creditors will receive a dividend of 100p in the £.
"Based on current estimates, we anticipate that unsecured creditors will receive a dividend by virtue of the prescribed part, however, the level and timing of a distribution is uncertain.
"The administration was initially due to end on January 31 2020. The secured creditor and preferential creditors have recently approved as 12 month extension to January 31 2021."
The book value of debtors, which includes work in progress, was put at £9.3m. To date debtor collections total £715,000.
From the date of appointment on February 1 to July 31, the administrators have worked for 1,752 hours at an average rate of £381.62 an hour for a total cost of £668,762.
rmclaren@thecourier.co.uk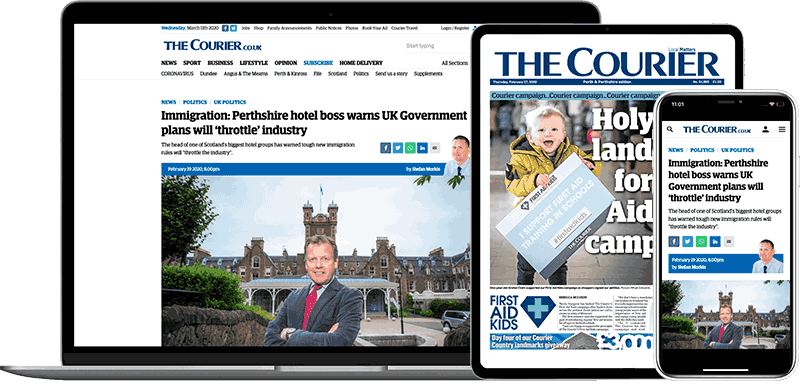 Help support quality local journalism … become a digital subscriber to The Courier
For as little as £5.99 a month you can access all of our content, including Premium articles.
Subscribe