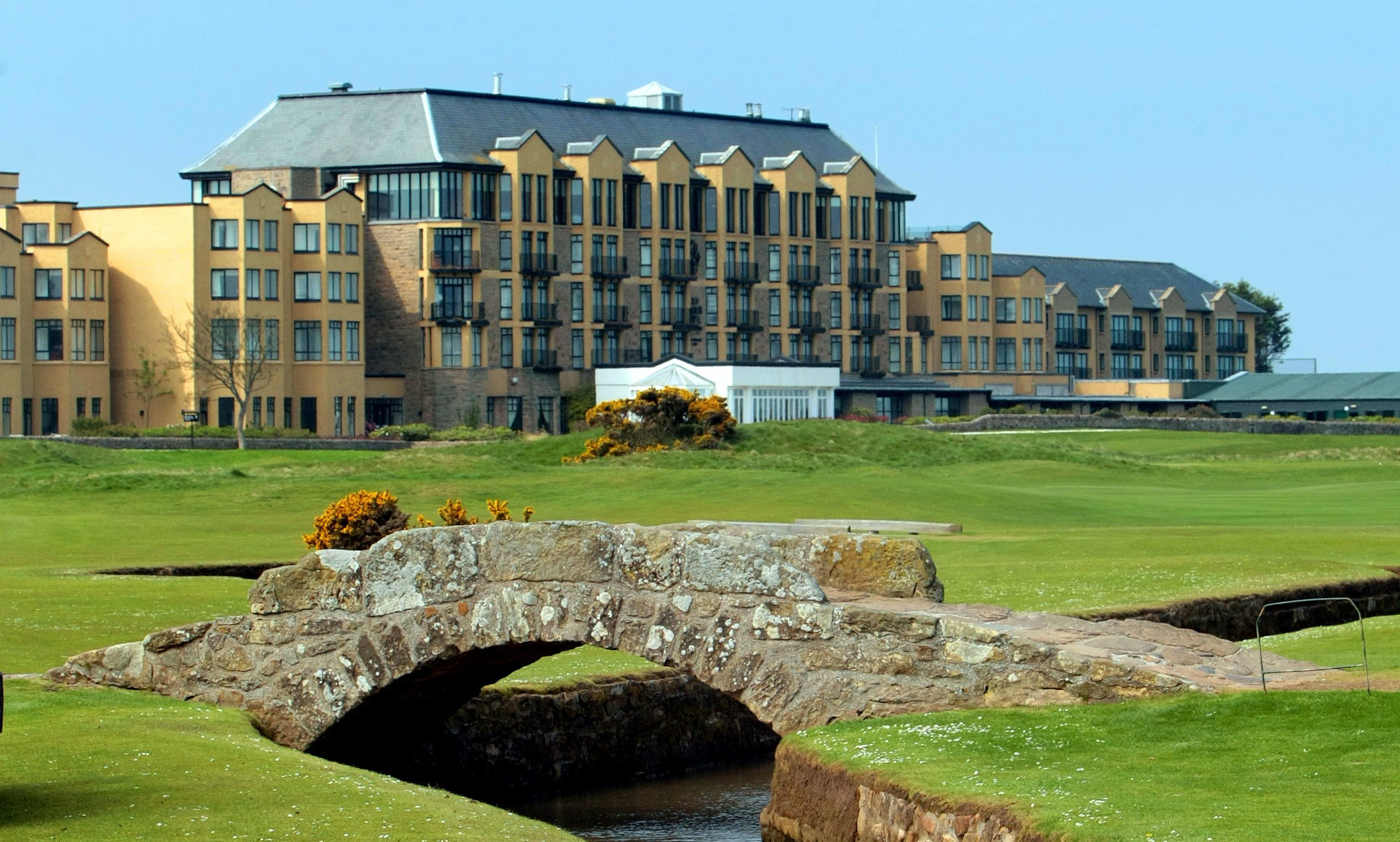 The owner of the Old Course Hotel in St Andrews has seen revenues fall by more than 13%.
The Old Course Limited is also behind the luxury Hamilton Grand apartment development and the Duke's golf course in the Fife town.
Sales tumbled from £23.6 million in 2017 to £20.5m last year.
Gross profit for The Old Course Limited rose to £1.1m for the year ending December 31 2018 against a loss of £330,000 the previous year.
The company posted a pre-tax loss of £643,000, a significant improvement of the £4.2m pre-tax loss in 2017.
In his strategic report, director Herbert Kohler credited a rise in the hotel's occupancy rates and number of hotel guests for the increase of underlying trading revenue of The Old Course Hotel.
However a fall in the sale of luxury apartments led to the decrease in revenue.
Mr Kohler said: "Competitive pressure in the UK and international resort markets are a continuing risk for the company, particularly against the backdrop of the current economic climate.
"The company manages these risks by investing in superior quality products and services in an effort to distinguish itself from its competitors."
He added: "The uncertainty surrounding the UK's exit from the EU will present a risk in the selling of apartments by the company and recruitment and retention of casual staff in 2019 and beyond.
"The weakening pound presents a risk of increased costs to the company but could also stimulate overseas tourist numbers visiting the UK."
The firm saw an increase in staff numbers from 408 in 2017, to 440 last year, with 407 employed in hotel operations and 33 in administration.
The company is 99.8% owned by Kohler Scotland, a wholly owned subsidiary of USA registered Kohler Co, with the remaining 0.02% owned by the R&A.