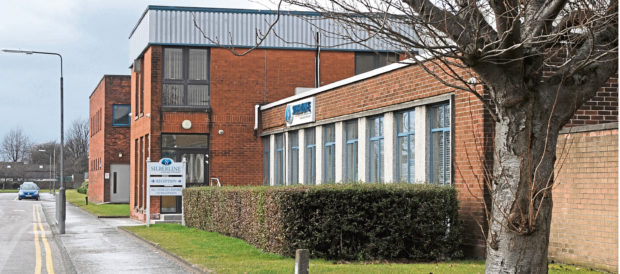 Sales for the Fife division of global industrial pigments group Silberline lost their sparkle in a "challenging" year for the firm.
Newly published accounts at Companies House show sales at the American-owned group's Leven-based operation, Silberline Limited, fell to £20.5 million for the year ending December 31 2018, from £23.1m in 2017.
Pre-tax profits more than halved from £1m in 2017 to £444,000 last year.
The Fife facility employs around 150 staff and is a subsidiary of Indiana-based Silberline Manufacturing Company, a global company providing coatings used in car and lorry production, the plastics sector and in various industrial settings.
Director Gary Karnish said it was hard to predict the firm's performance this year but noted that investments in technology should lead to a better product offering.
In his strategic report within the accounts he said: "A significant investment was made in the year in an intangible asset.
"This related to the acquisition of technology which will improve our product offering to our customers.
"Development is currently under way and the first product launch is planned for 2019.
"In the current economic climate it is difficult to make confident predictions about the results for 2019.
"Nevertheless it is believed that the markets for our products will remain strong and that the range and quality of the products and services that the company offers will enable growth and satisfactory financial results in 2019.
"The commercial environment is expected to remain uncertain in 2019, however, the company remains confident that it will continue to achieve a profitable performance in the future."
Silberline was started in 1945 under the name Metals Powder Incorporated in Stamford, Connecticut, by Ernest Scheller.
The company employs 500 staff worldwide.
rmclaren@thecourier.co.uk
x​x​x​x​x​x​x​x​x​x​x​x​x​x​x​x​x​x​x​x​x​x​x​x​x​x​x​x​x​x​x​x​x​x​x​x​x​x​x​x​x​x​x​x​x​x​x​x​x​x​x​x​x​x​x​x​x​x​x​x​x​x​x​x​x​x​x​x​x​x​x​x​x​x​x​x​x​x​x​x​x​x​x​x​x​x​x​x​x​x​x​x​x​x​x​x​x​x​x​x​