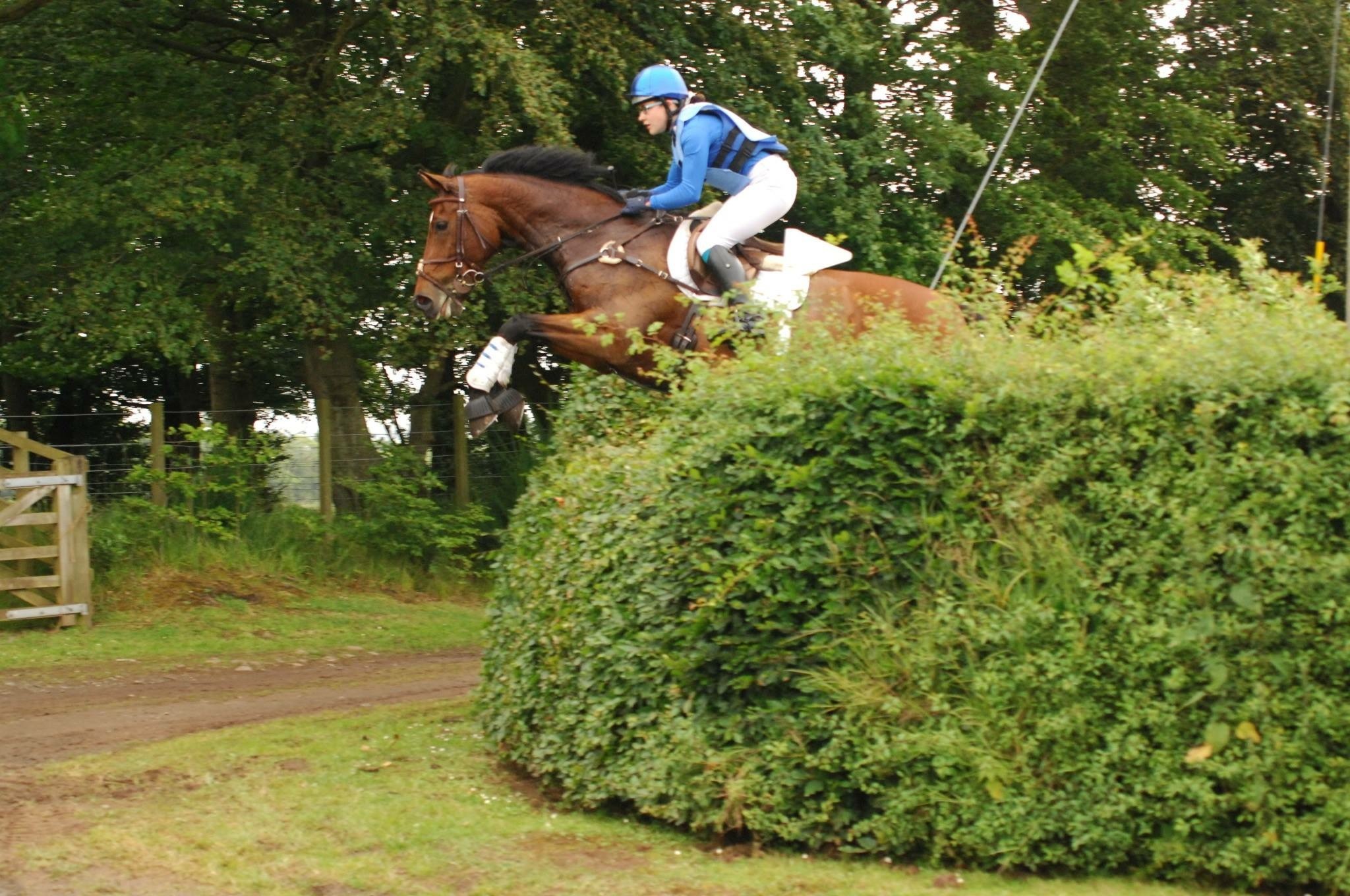 Every little girl dreams of owning her own horse but for Maisie Sharp that dream became reality at the age of just two. Now, at 19, her sights are set on becoming a professional jockey and racing in the Grand National.
"My passion for horses comes from my mum who used to show jump," explains Maisie.
"Growing up in the Aberdeen countryside, I would rush home from school to ride my horse and spend all my spare time preparing for competitions and events."
Maisie has represented Scotland many times over the years in Pony Club events and often been part of the Scottish team, before beginning her career in racing.
Her passion and talent have been recognised by top trainer Lucinda Russell, who runs Arlary House Stables in Milnathort, Scotland's leading National Hunt yard. Lucinda offered Maisie a job at the stables and is training her to become a jockey.
"I've worked for Lucinda for just over a year now," says Maisie. "My job is to work the horses through various paces and school them over jumps and hurdles.
"I also attend various horse race meets, where I help prepare the horse before the race and care for it afterwards."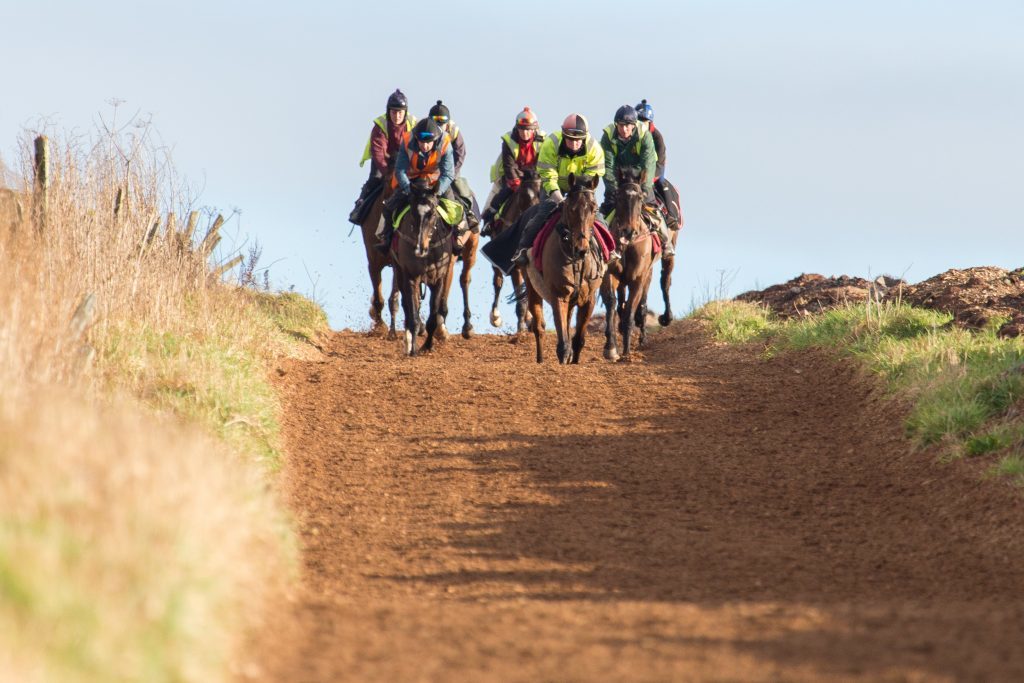 Last year Maisie attended the prestigious British Race School in Newmarket.
"I gained a lot of experience and even had a go at the starting gates," she says. "We also had personal tuition from Steve Smith Eccles, the former top National Hunt jockey, and learned how to fall. Falling off never bothers me and it's all part of the sport – you just get back on and pick up where you left off."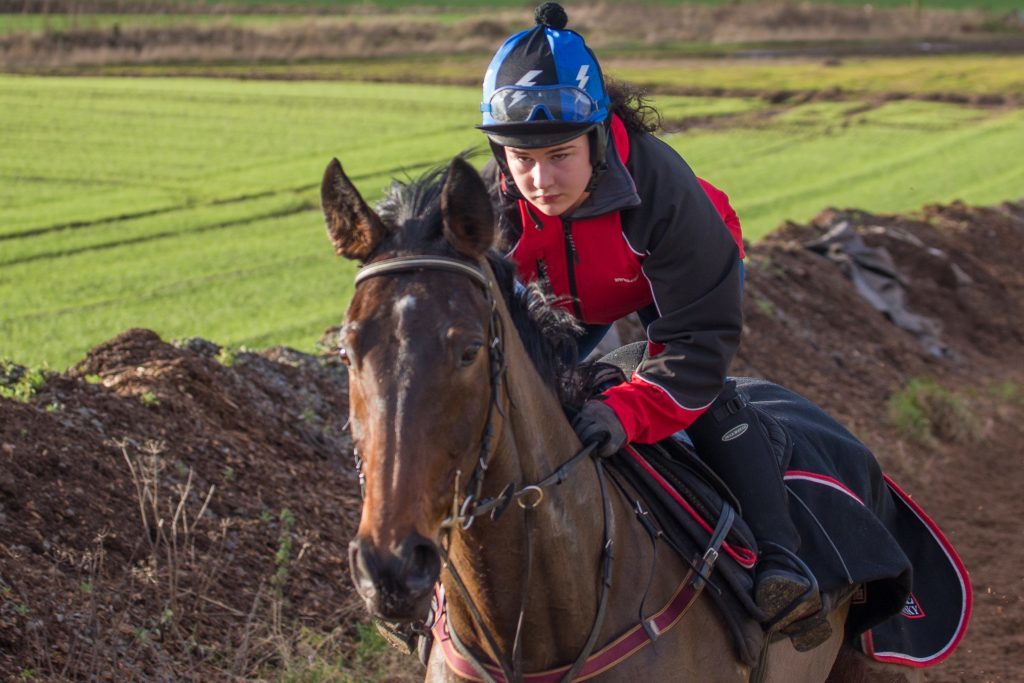 Keeping fit is vital to any jockey's success and Maisie's spare time and weekends are spent running, swimming, going to the gym – and riding of course.
Her own horse Utah Babe – "the most exuberant, talented and thrilling horse I've ever owned" – is currently with her parents and her younger brother will compete her this year. However, another of her favourites is Fifteen Kings, one of Lucinda's racehorses at the stables.
"King is a dark bay gelding who I ride every day and do all the work on during my spare time," says Maisie. "He is such a character and I'm really looking forward to taking him pointing (a form of amateur horse racing over fences) at Balcormo in Fife on April 29.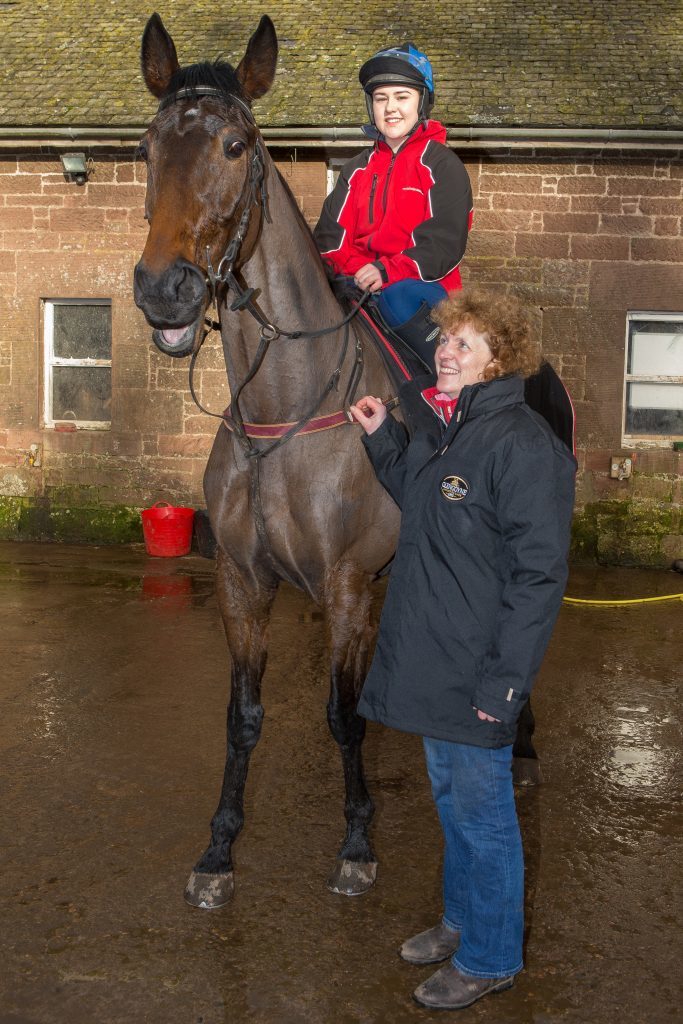 "I love events like Balcormo – the atmosphere is brilliant and it's a great opportunity to gain experience for National Hunt racing.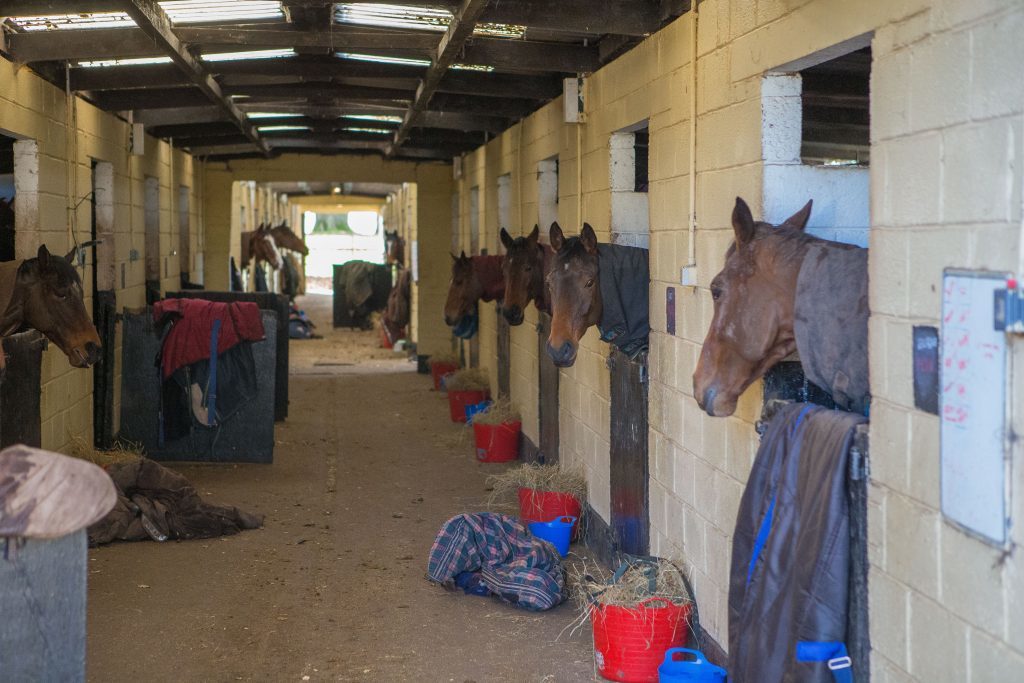 "My aim now is to compete in as many point to points as possible and get my amateur and conditional licences as soon as possible."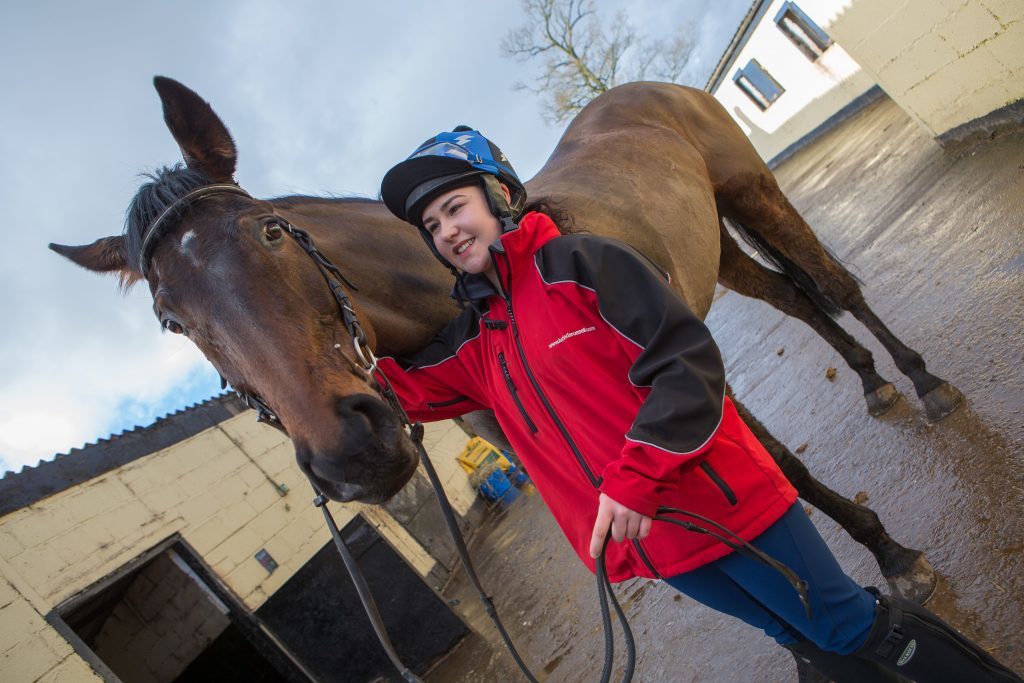 The adrenaline rush Maisie gets from racing is second to none: "It's a combination of everything I love: horses, speed and jumping," she smiles.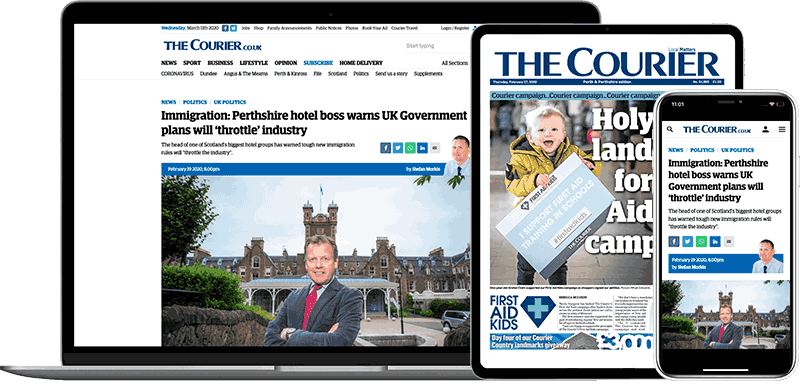 Help support quality local journalism … become a digital subscriber to The Courier
For as little as £5.99 a month you can access all of our content, including Premium articles.
Subscribe