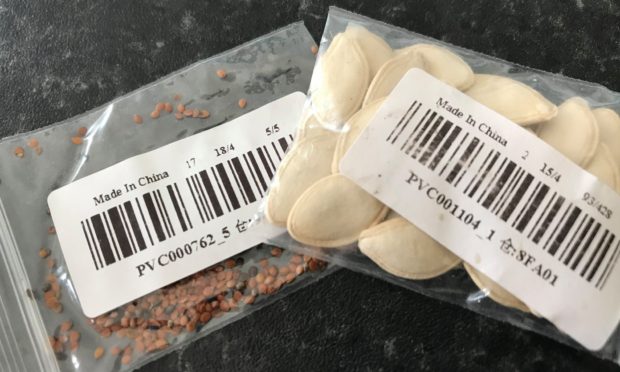 Scots have been warned not to plant "unsolicited" seeds which have been arriving at households via post.
The National Farmers' Union (NFU) Scotland said "significant" numbers of people had received packages to their homes.
They have been marked as coming from China or Singapore and should not be planted, the group has warned.
People who receive the seeds should leave the packages sealed.
NFU Scotland said it is "possible" that the seeds could be dangerous invasive species, contain pesticides or harbour diseases, and planting them could pose a risk to agriculture or the environment.
Anyone who receives the packets is being asked to contact Science and Advice for Scottish Agriculture (SASA), which will collect them for analysis.
A statement from NFU Scotland reads: "Significant numbers of Scottish households have been receiving unsolicited packets of seeds in the post from China/Singapore as part of a likely scam.
"If the packet of seeds has not been opened, please leave it sealed.
"Do not plant or compost these seeds. It is possible that these seeds could be a harmful invasive species or harbour a disease both of which if released could pose a threat to agriculture and the environment.
"Do not handle the seeds. These seeds may have been treated with a chemical pesticide. Please wash your hands if you have handled them without gloves.
"SASA is collecting these unsolicited packets of seeds for analysis. It is asking for your co-operation to send these seeds to SASA."
Anyone who has received the seeds is being asked to e-mail their details and home address to: info@sasa.gov.scot
On doing so a pre-paid envelope will be send along with a zip-lock bag, which can be used to send the packets on to SASA.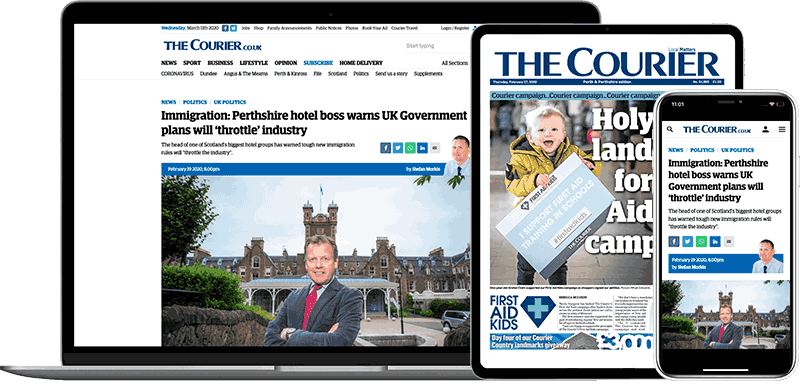 Help support quality local journalism … become a digital subscriber to The Courier
For as little as £5.99 a month you can access all of our content, including Premium articles.
Subscribe