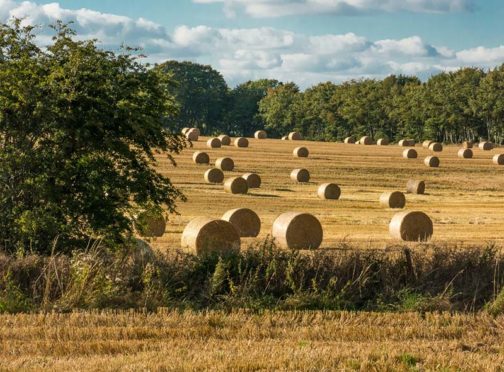 Farming and agriculture makes up a large part of the Courier Country economy and with the great businesses in the area, it's easy to see why.
From tractor sales and repairs to fencing to creating 21st century solutions to increase efficiency, there are dozens of companies who can help you with your agricultural needs.
Our handy listing highlights just a few of the top businesses in the area.

SoilEssentials Ltd are leading precision farming specialists providing integrated solutions through the seasons.
Nestled in the hills at the foot of the Angus Glens they exist where agronomy, software development and engineering collide.
The company is presently partnered in several R&D projects with the European Space Agency, Cambridge University, Innovate UK and The James Hutton Institute allowing them to capitalise on opportunities to further push the boundaries.
The recent launch of their cloud-based platform – KORE – brings together a precision farming toolbox, providing an innovative and exciting land use management solution.
The wider accessibility and affordability of EO data gave way to the initial concept, partnering with Deimos Space UK and supported by the European Space Agency has allowed this vision to become reality.
KORE gives the opportunity to manage multiple clients and their land more effectively through an ever-expanding suite of apps, using data to modernise land use.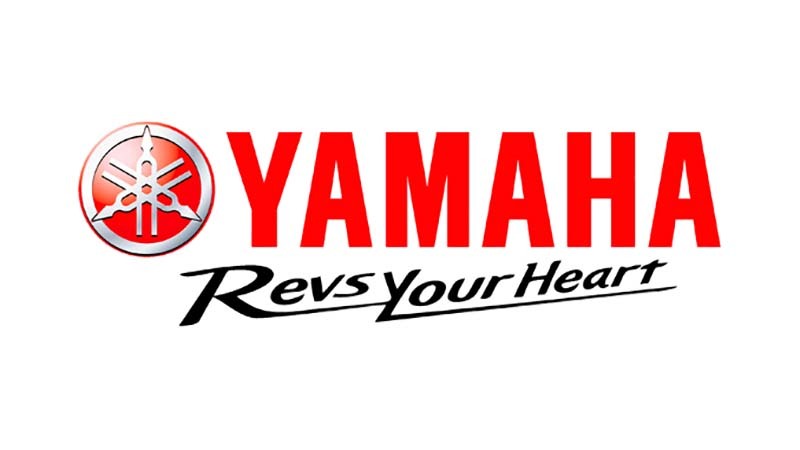 George Colliar Ltd is an agricultural dealership based at Balado in Kinross.
Since 1974 they have served a large and varied customer base, from agriculture to fish farms and from demolition companies to local authorities – supplying, servicing and hiring skid steer mini loaders, excavators and tractors.
George Colliar Ltd has over 50 years' experience in the skid steer mini loader market and have moved over to Mustang skid steer loaders. They strive to continually exceed the customers' expectations by offering a friendly yet very efficient service for sales, service and parts.
Together We Are Stronger.

If your work or leisure life involves the rough terrain of the outdoors the Rattray ATV is truly the one stop shop for all your All Terrain Vehicle needs.
The Can-am line up offers innovation, rider comfort and reliability and is available from 450cc upwards including two seater options, six-wheel drive and Traxter side by side models.
Rattray ATV is also the main agent for the Kawasaki Mule range offering petrol and diesel models.  The amphibious Argo is a low ground pressure vehicle capable of coping with the harsh scottish climate and terrain and with tracks can reach any mountain peak!
Rattray ATV prides itself on its after sales service with experienced engineers making sure your work horse remains at its optimum condition.
For more information on sales, service or hire of all makes and models of ATV contact them on 01764 664994.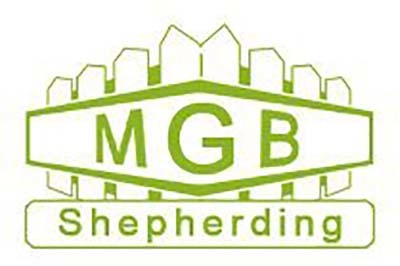 At MGB Shepherding in Perth they can design and build all types of fences but specialise in providing deer and stock fencing in the most remote and inaccessible parts of Scotland.
With over 15 years' experience in the agricultural field, their experts have the technical knowledge and skill to ensure that everything is done as per your specifications. And their ability to adapt to your requirements and offer cost-effective solutions has been one of the reasons why their services are in such demand!
MGB Shepherding's specialities include deer and stock fencing, however they offer all types of fencing for domestic and commercial purposes including: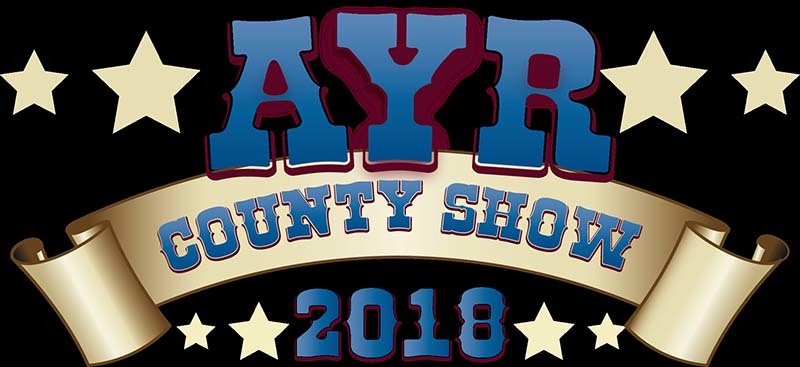 Ayr County Show is one of the largest one-day Agricultural Horse shows in the West of Scotland attracting visitors from near and far.
This year is a special one for the organisers, as it is their 175th annual show in their 181st year of promoting agriculture and rural life.
Over the years, like many agricultural shows, they have seen many changes and pressures to move with the times.
Ayr County Show is a very important event in the calendar year and one of the most important aspects is the opportunity for country and town to come together bringing much business to the surrounding area and the economy.
This year's show will be held on Saturday, May 12, at The Racecourse.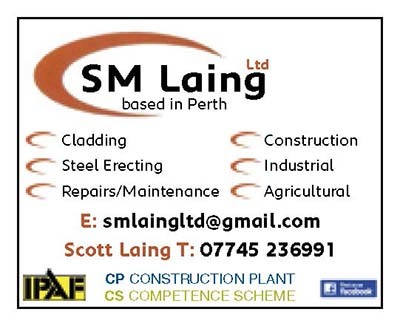 Based in Perth, SM Laing Ltd supplies, designs and builds agricultural and equestrian buildings.
All of their buildings are designed exactly to your individual site and specifications, as well as to British standards.
From maintenance, new material to general care of buildings, SM Laing does it all so look no further if you are an individual or a contractor.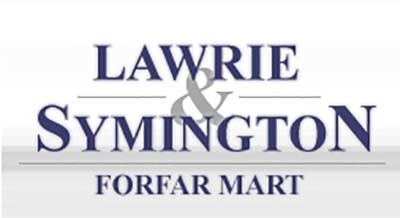 Lawrie & Symington is one of Scotland's major firms of livestock auctioneers, property and land valuers, arbiters and estate agents.
They conduct livestock and implement sales at their centres in Forfar and Lanark, as well as farm displenishing, dispersal sales and private sales on farm.
They also provide a deadweight procurement service, for which they require all classes of cattle and sheep on a weekly basis for a number of leading wholesale meat companies.
Alongside the main livestock business is the Strathmore Hall which is used for a variety of events.
Forfar Mart is not just a typical livestock market, they can cater for all needs. The friendly staff are just a phone call away should you have any questions.
In addition, the auctioneers and field staff undertake farm visits on a daily basis and would be happy to visit your business to discuss your requirements.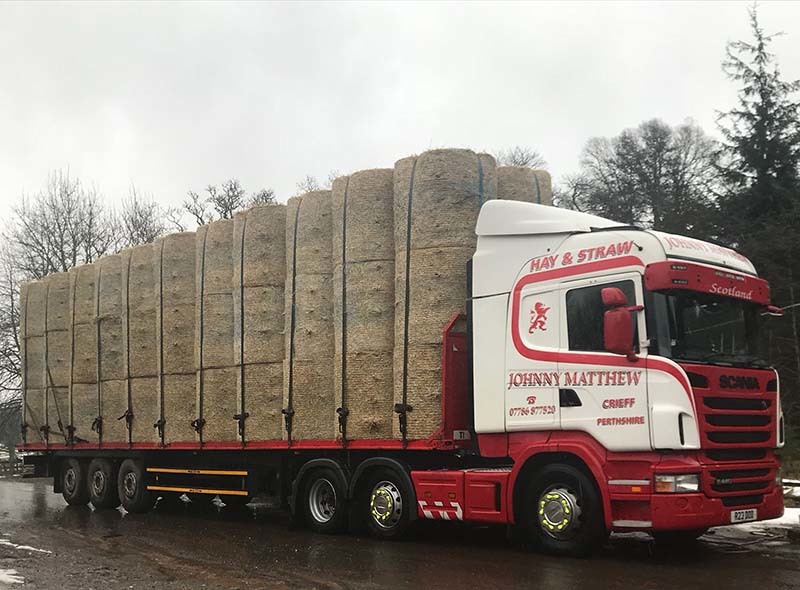 Johnny Matthew is a sole trader who buys and sells hay, straw, haylage and silage.
He delivers to the whole of Scotland, even the Highlands and Islands. His 20 years in the industry has given him a reputation for honesty and reliability and since establishing his own business in October, he has created a family business that even includes his 9-year-old son, Finlay, who helps out his dad during the school holiday.