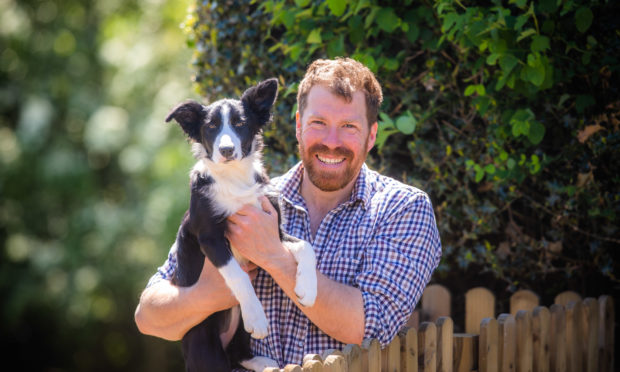 Thank you young farmers!
I have recently just finished a stand-up comedy tour of Scotland with the final night held in Perth Concert Hall.
As the 8pm start time was fast approaching I was in a room backstage experiencing a whole range of different emotion – fear, joy, excitement and nervousness all washed down with a shot of adrenalin as it was the biggest gig of my career and in my home town too.
However, it wasn't the first time I had been in that same room, in that same building experiencing the same emotions.
Rewind 11 years to Saturday night in February 2008, and I was in a similar situation, except this time I wasn't alone.
I had 26 fellow Perthshire JAC team-mates all going through the same as we were about to go on stage to perform our 10-minute entry at the annual East area cabaret competition.
To complicate things even more, the entire cast bar one were dressed as women – including myself, and I was trying to recite my words in my head whilst making sure my fake boobs and wig were in the right place and fastened securely.
To make matters worse I had a ladder in my new tights so was fretting about that … well, you know how women always want to look their best!
To add to the tension the competition was fierce.
In a few short years the East area cabaret competition had hauled itself from being staged in a wee 400-capacity theatre in Lochgelly with only two or three teams entering, to having eight teams aiming for a shot at glory in front of 1,300 "critics" at a packed concert hall.
There were a few reasons for this, one being that the Angus Tayside clubs started to have a district competition again, revitalised by the chairman of the time Colin Dargie.
As always Bathgate JAC would enter and be superbly polished, but a great deal of credit has to go to Bell Baxter ADS and stalwart members of the time such as David Scott, Dicky Wilson and James "Jinky" Smith ,who not only began to enter on a regular basis but suddenly became the team to beat.
They had just beaten us the year before and we had just watched them on stage produce another fine performance.
However, we were determined to win. For some of us this would be our last year to compete, and none of us had won it before.
The last team from Perthshire to do that was Aberfeldy in 1978 – as any member of the Kennedy clan will remind you.
We were in good shape though; the core of that team had all been in young farmers' pantos and cabarets together over the previous five or six years, so we had a great team spirit and had spent two nights a week for the last two months at Murthly village hall rehearsing.
Thankfully it paid off. We won the cup.
It was probably the best night of my young farmers career, and it gave me a taste for more.
Not only did SAYFC give me some great memories and fantastic friends, it provided me with a stage to discover I had a passion for entertaining people that I never knew I had – and for that I will always be grateful.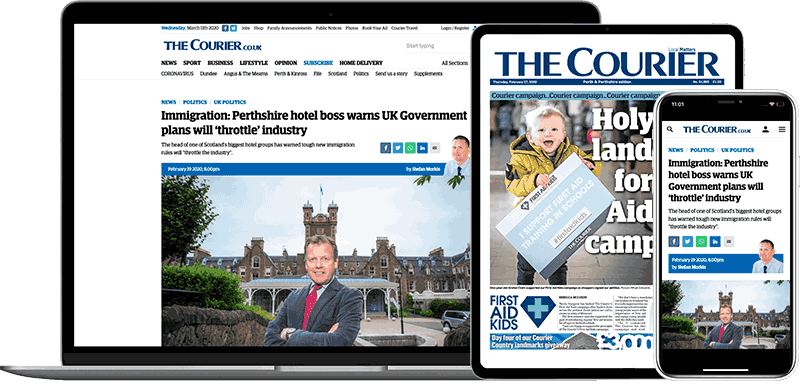 Help support quality local journalism … become a digital subscriber to The Courier
For as little as £5.99 a month you can access all of our content, including Premium articles.
Subscribe