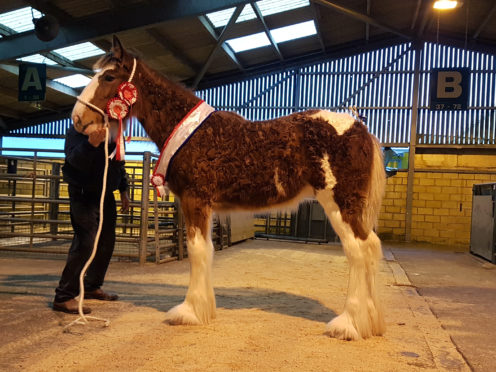 A line-up of 60 Clydesdale foals is expected at the Howe Country Centre next month for the North of Fife foal show.
Foals from Aberdeen to North Yorkshire have been booked for the event on November 2, and mature stock will be ridden and driven in horse-drawn vehicles.
For the first time, there will also be classes for light-legged horses.
Admission costs £5 and children are free. The event starts at 10.30am.