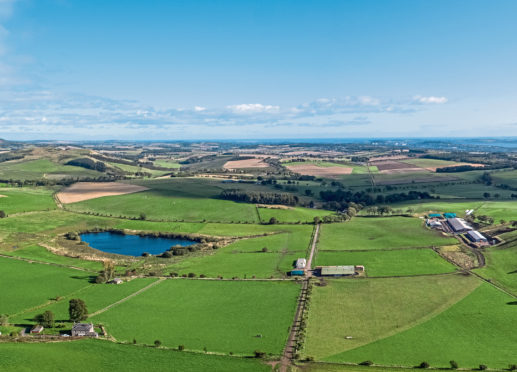 A farming business which bought more than 1,200 acres of land near Dundee in 2014 and started producing milk just four years ago has  launched farmland on the market for £5 million.
The Howard family, owners of Lundie Farming Ltd – which runs Ardgarth Farm and lands at Balshando and Ledyatt – were not available to elaborate on their change of direction yesterday, but a spokesman for land agents Galbraith said they had made the decision to sell "because of the considerable distance from their operations in the south, and because they want to pursue other farming opportunities closer to their existing enterprise in Nottinghamshire".
The business invested in a 600-cow herd and brand new dairy facilities, with the herd run on a low-maintenance New Zealand-style of milk production.
The modern facilities which are now for sale include 5,000 metres of new internal tracks and cow steps and a network of farm roads and cow walkways which connect the dairy complex with the land.
These facilities, together with a renovated traditional four-bedroom farmhouse, a separate two-bedroom cottage, and arable and pasture ground extending about 1,246 acres (504 hectares) are on the market as a whole for £5m or in two lots.
Galbraith partner, Duncan Barrie, said it was rare to see a property with such a level of infrastructure and modern farm buildings come to the open market.
"In addition, there is a sizeable area of arable land and excellent grazing ground with the former having been cropped historically for cereals and other winter-harvested vegetables, presenting a well-balanced mixed farming unit," he said.
"The investments made by the current owners have ensured that all of the land is farmed to its maximum potential complemented by a well laid out infrastructure and attractive and refurbished residential accommodation."
The majority of the arable land has been classified as Grade 3.2 and Grade 4.1 by The James Hutton Institute.
nnicolson@thecourier.co.uk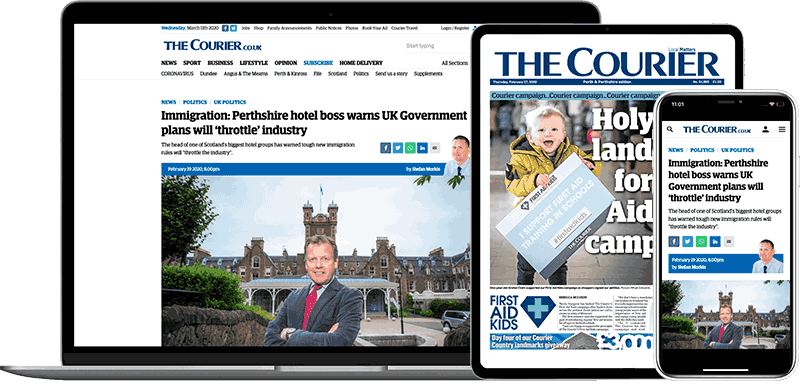 Help support quality local journalism … become a digital subscriber to The Courier
For as little as £5.99 a month you can access all of our content, including Premium articles.
Subscribe