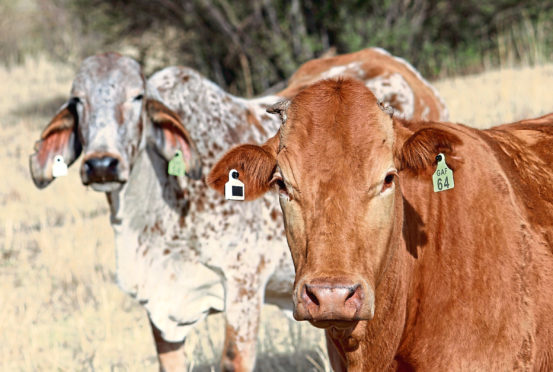 Tracking the health, welfare and performance of livestock on Scotland's hill farms could soon become easier thanks to a next-generation ear tag which provides real-time data on animal behaviour from up to 10 miles away.
Developed by former South African livestock farmer Ian Bester, the smart tags use global positioning satellites to track the location, activity and behaviour of individual animals, reporting back to farmers on everything from grazing patterns to when cows are bulling or calving.
And by using machine learning to track the regular activity and movements of animals, the system will eventually not only identify when an animal is unwell, but also recognise specific symptoms – giving farmers an indication of what disease and which animal they need to treat before they've even left home.
Launching early next year, the Kraal tags – named after the Afrikaans word for a cattle enclosure – are the first of their kind to be developed for extensive sheep and cattle systems, as well as for game and horses.
The price for the system has not yet been finalised for the UK market, but installing an antenna will cost £700 to £1,000. Individual tags, which have a five-year lifespan, will cost around £40 each, with a £15/year fee for each device. It is a high price, but the goal is to reduce a farm's losses or increase production by 2-3% and justify the investment.
Mr Bester came up with the idea for the tag after he gave up farming to work for a tech company in London.
"The tags were firstly designed to track livestock over long distances, but we realised we can use the GPS to support the farm operations in different ways," he said. With experience working alongside tech giants like Visa and Yahoo!, he realised he could combine his digital skills with his farming knowledge to provide real-time detail on what's happening in individual businesses.
"Farming today is challenging," he said. "There's pressure on incomes, demands to keep detailed records, increased volatility. All of that becomes a balancing act, and it takes farmers away from their core job of looking after livestock.
"We can count animals, set geofences, and as we integrate animal activity with financial data and growth rates, we can create a single platform to give farmers the information they need to make better management decisions and run their businesses more efficiently."
In the developing world, where lack of knowledge and livestock management skills are a major issue for the agricultural industry, this element is critical. He added: "In Africa about 80% of farms are small family businesses, and lack of knowledge is one of the biggest challenges.
"With Kraal, we can create a virtual herd and appoint a single stockman to monitor and manage a number of small farms, which helps remove the skills gap and helps commercialise those businesses."
With few – if any – options for GPS livestock tracking in the UK, Mr Bester says the instant data will make the system appealing to farmers, especially once the disease identification component becomes available.
"We collect 144 data packets per animal per day which contains data from multiple sensors, and we're currently working on projects with leading universities in both the UK and South Africa, to look at behavioural and activity data and identify how it relates to specific diseases.
"We're building a model for the top 10 livestock diseases, with a view to making autonomous activity and disease monitoring available next year."
Perhaps the area of biggest potential for the whole livestock industry, however, is the plan to use the technology to on greenhouse gas (GHG) emissions of individual animals.
By working with leading scientists to create the first on-farm index of GHG production, Mr Bester hopes to help farmers understand how reproductive and growth performance, feeding strategies and genetics can impact their farm's environmental footprint.
"Working on management practices to reduce livestock emissions is critical for the industry, but it's a complex problem as it's dependent on so many factors," he said.
"It's not just what you feed the animals in terms of forage and pasture, but also their reproductive performance, production and growth values, health status and the genetics of the breed.
"What's more, by tracking the impact different measures have, the technology should also help farmers prove to consumers and retailers that they are taking action on climate change.
"Working with scientists, we are looking at health status and production to understand what the productive overheads of a herd is, as well as how growth rates differ on different pastures."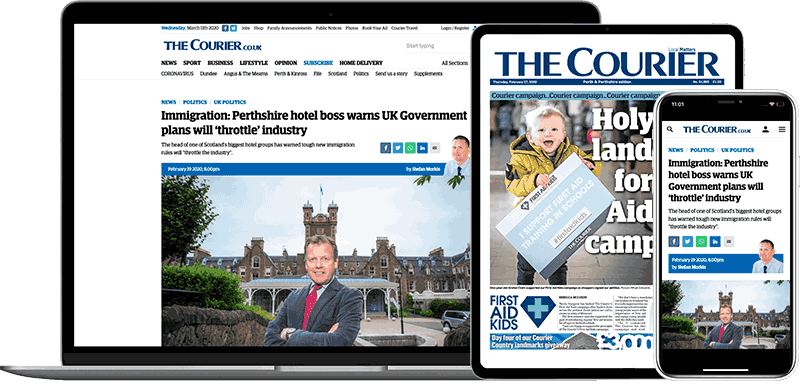 Help support quality local journalism … become a digital subscriber to The Courier
For as little as £5.99 a month you can access all of our content, including Premium articles.
Subscribe