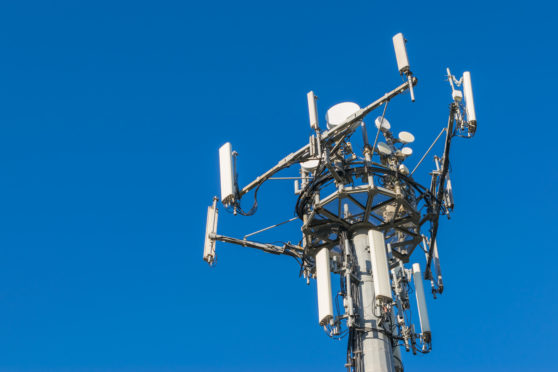 Farm leaders have set up a forum to help resolve issues relating to rents for mobile phone masts and broadband apparatus.
Scottish Land & Estates (SLE) and NFU Scotland (NFUS) say the forum will bring together utilities and telecoms professionals to help tackle issues arising from the Electronic Communications Code, which was introduced in 2017 to facilitate the installation and maintenance of electronic communications networks
They say the rents being offered to farmers and landowners for hosting phone masts and broadband equipment have plummeted to as low as £1 compared to more than £10,000 before the introduction of the code.
In addition the number of cases going before the Lands Tribunal, relating to the code, have increased.
According to SLE and NFUS, there were 77 cases between 2017 and 2019, compared to five over the 33-year period under the old code.
They say the way in which rents are being calculated, based on the agricultural value of the land, is resulting in low rent offers and a reduction in the number of new agreements being reached.
"We welcome the formation of the forum to tackle issues associated with the code," said NFUS head of policy, Gemma Cooper.
"Improved operator interactions with landowners, farmers and crofters will be fundamental to ensuring rural businesses and communities can thrive and reap the benefits of an improved telecoms network."
SLE head of policy, Stephen Young, said operators were "shying away" from encouraging landowners to take professional advice, which they are entitled to and should be paid for by the telecoms company.
He added: "Many landowners don't realise they are entitled to this and the telecoms companies are failing to offer this.
"The code could be really effective if telecoms operators changed their behaviour."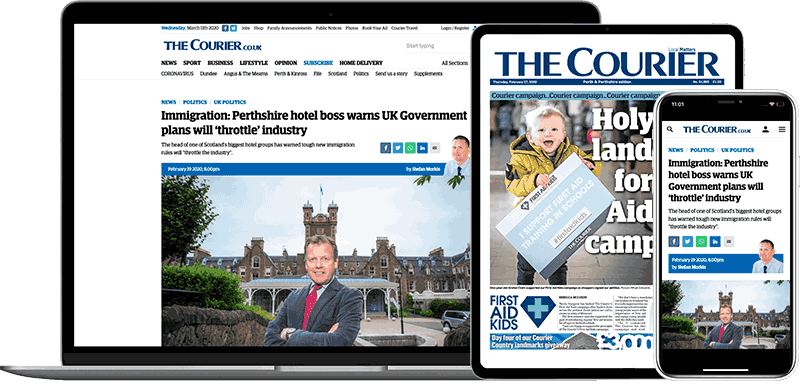 Help support quality local journalism … become a digital subscriber to The Courier
For as little as £5.99 a month you can access all of our content, including Premium articles.
Subscribe