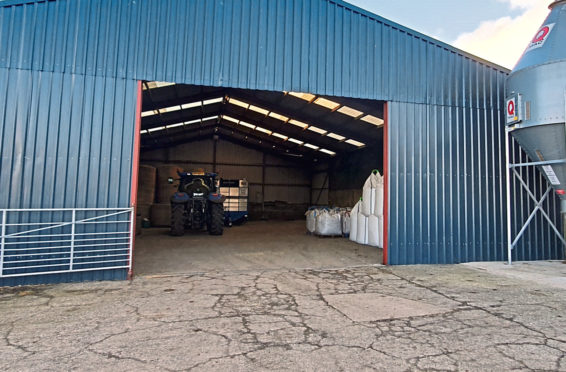 A new competition aims to find the tidiest farm in Scotland.
Rural insurer NFU Mutual says its Tidy Farm Awards aim to highlight the safety advantages of a tidy farm, alerting family members and workers to common risks.
After successfully running the awards in Wales and Northern Ireland, the insurer is launching the competition in Scotland for the first time this year.
The winner, which will be announced at the Royal Highland Show in June, will be given £1,000, while £500 and £250 will be given to the second and third-placed entries respectively.
Entries, which can be self-submitted or done as nominations by family members or friends, will be judged on eight submitted photographs which show how common farm hazards have been addressed to reduce the risk of an accident.
The photos should show how the farmer has addressed five issues: Separating their farm and home; storage of vehicles, machinery and equipment; use of signs and marked routes for delivery; fencing off of dangerous areas; and steps taken to minimise the risk of slips, trips and falls.
"As a mutual insurer which is closely connected with many of Scotland's farms, we are all too aware of the heartbreak farm accidents cause," said NFU Mutual manager for Scotland, Martin Malone.
"Because most farms are homes as well as a workplace, we're running this award scheme as a reminder that safety should be front of mind for the whole farming family."
Stephanie Berkeley from the charity the Farm Safety Foundation said the industry needed to take steps to improve its safety record as 13 people lost their lives on Scottish farms in 2018-19 – up from five the year before.
She said: "We know there are farms out there operating safely and efficiently and it's time to celebrate them and reward those who have created a safe and tidy farm.
Entries open on Monday next week and close on March 23. Details are online at
nfumutual.co.uk/tidyfarmawards