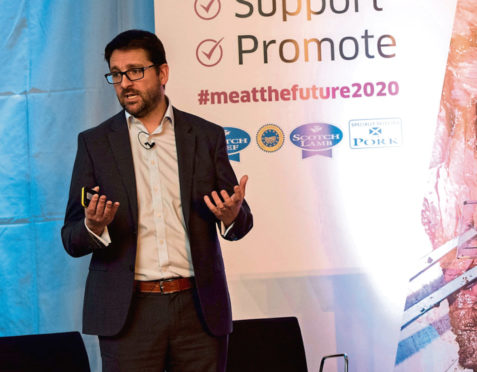 Scotland's beef, lamb and pork producers and processors were challenged yesterday to rethink the future trajectory of the red meat business by focusing on exports and embracing the opportunities offered by climate change.
However, after a full day of sometimes mixed messages from international, national and local speakers, many of the 400 delegates left Quality Meat Scotland's Meat the Future conference in Glasgow unsure about how the often heady ambitions could be realised.
They were told by Scotland Food and Drink chief executive James Withers to ignore the current anti-farming rhetoric and negative publicity, and to "let vegans be".
Instead, Mr Withers appealed to the farmers, processors, retailers and chefs to use the Scottish meat industry's strong environmental credentials to grab the "phenomenal opportunity" surrounding climate change.
"Bring it on," he said. "The world's going to eat less red meat but it needs to eat better, so here we come. In Scotland we can be masters of sequestration, and embrace and promote how we manage our grassland and the phenomenal importance of our peatland."
He insisted the opportunities for Scottish meat lay in exports rather than domestic markets which are dominated by retailers like Lidl, Tesco, Aldi and Morrisons. He said: "They take the vast majority of what we produce and we export less than 10%.
"I don't think we can operate an optimum sustainable industry if our only customers are in a few hands in the UK. It will be challenging and scary to think about moving beyond that solid customer base, and there is a fear that others will come in and take that market, but we have to change the dynamics."
However, his enthusiasm for exports met a muted response from QMS chief executive Alan Clarke, who said the levy body would continue to target the domestic market as well as seeking out international opportunities.
Federico Stanham, president of Uruguay's national meat institute, also urged caution, insisting clear aims and targets had to be carefully considered before Scotland embarked on such a course.
He said: "Who do you want to export to? What's the market focus – commodity or speciality?
"Analyse the consequences of your decision. It's very important to understand the model, because if you choose speciality you need a large number of carcases to choose from – and what about the rest of the carcase? What is its destination?"
Marks & Spencer head of agriculture Steve McLean called for better integration and collaboration within the red meat chain and insisted more assurances were required to differentiate Scottish red meat from its competitors.
nnicolson@thecourier.co.uk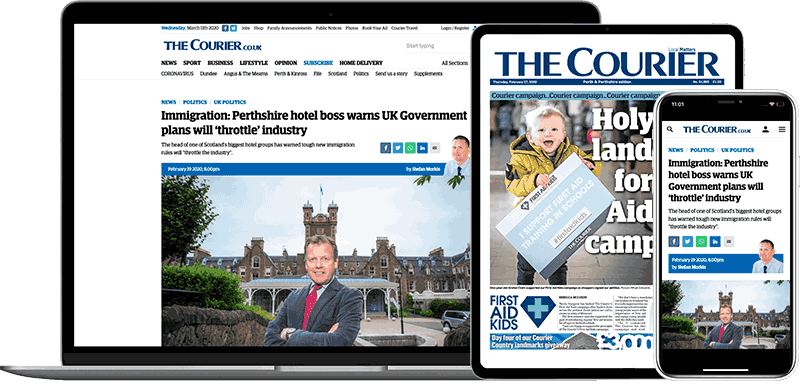 Help support quality local journalism … become a digital subscriber to The Courier
For as little as £5.99 a month you can access all of our content, including Premium articles.
Subscribe