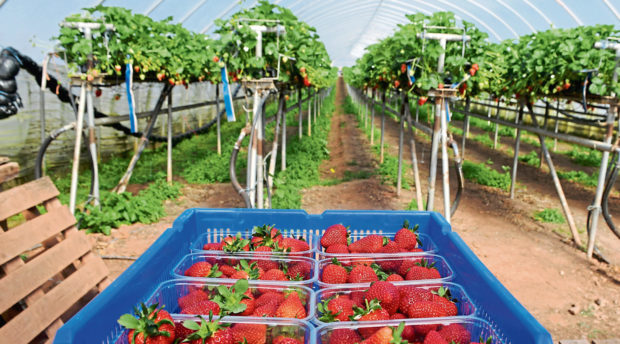 Soft fruit growers who have issued numerous appeals to furloughed workers to help pick this year's harvest are now facing criticism from local people who are being told by producers they have enough staff after all.
One volunteer picker who contacted The Courier claimed "hundreds" of people were being let down after a blaze of publicity calling for them to save this year's fruit from rotting in the fields. He said the request for people to get in touch had been "misleading" because squads of Eastern European workers have arrived, leaving no work for locals.
Angus Soft Fruits grower James Porter said it was true the cooperative had no vacancies at the moment but they had removed the advert for local people from their website, although some of his neighbours were still getting up to 20 calls every day from potential workers.
Mr Porter added he already had  60 local people working on his own farm , but at this stage in the harvest they were only working 30-hour weeks.
"Things can change as the season progresses and the fruit ripens with the weather," he said.
"I can understand people's frustration and when they call we put them on a waiting list."
Mr Porter said the full complement of Eastern European seasonal workers had not yet arrived in Scotland, but more were expected – although not as many as usual. New arrivals are being quarantined on farms for two weeks and while they are working they aren't allowed to mix with other workers.
He added: "We have a commitment to them too as they have been booked up and had travel arrangements in place since January, and they're experienced at the job. We're also facing the possibility that as restrictions start to ease, furloughed workers will go back to their usual jobs, so we need both groups."
nnicolson@thecourier.co.uk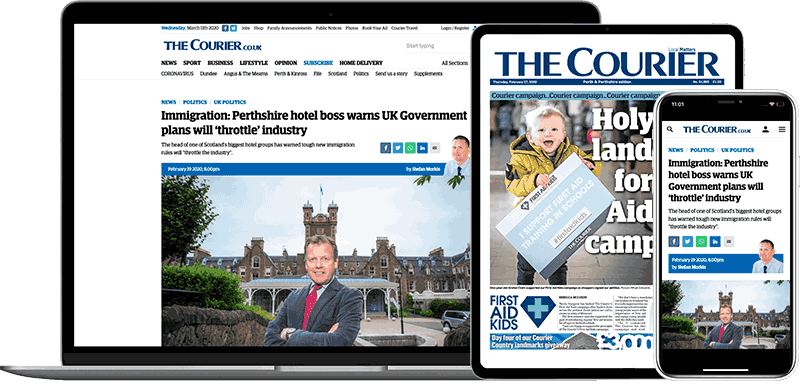 Help support quality local journalism … become a digital subscriber to The Courier
For as little as £5.99 a month you can access all of our content, including Premium articles.
Subscribe