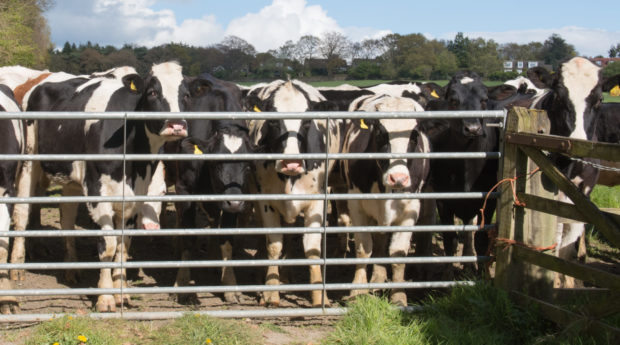 A herd of 11 cows has died after a field gate was left open by walkers in an undisclosed part of Scotland.
Farmers' union leaders have revealed that the cows died of staggers after gorging themselves in a silage field, but said the farmer was still too traumatised to discuss the details of the case.
"You can imagine the impact of someone suddenly coming across that number of dead animals ," a union spokesman said.
"He can't bring himself to talk about it."
The shocking case is being used to highlight the issues being faced by Scottish farmers as more people use the countryside during lockdown. Cases of fly tipping, gates being left open, barbecues in fields and walkers refusing to put dogs on leads have prompted NFU Scotland to produce a new range of posters for members to erect on farms.
They will be available from the end of this week to coincide with the expected easing of lockdown restrictions.
Local farmers like Mark Thomson from Tillyrie farm at Milnathort, who has a core path running through his steading, believes  it is time for a review of the Scottish Countryside Access Code.
He said: "Speaking from experience, I think there is a need for the access code to be updated. It needs to be better balanced in terms of the needs of those taking access and those who live and work in the country, particularly those who keep livestock."
nnicolson@thecourier.co.uk