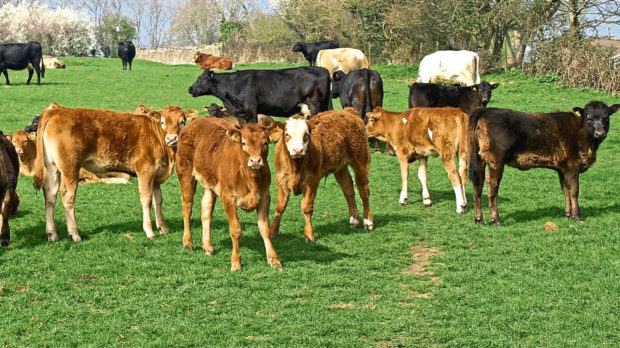 Beef prices have been rocky over the last couple of years, but the latest Scottish calf registrations are showing a significant 5% rise on the year – and a growing number of them are native breeds.
The latest data from Quality Meat Scotland (QMS) shows native breeds now account for almost 30% of all registrations – an increase of almost 50% in the past decade – and they also confirm that more calvings than ever now occur in the first third of the year.
Meanwhile, QMS economist Stuart Ashworth has a mixed message in his weekly market commentary.
He points out the recent increase in beef sales through high street food stores and butchers has contributed to a firming in farm gate prices, although AHDB's weekly retail tracker has already indicated some slowdown in the growth of household spending on beef in June.
Mr Ashworth said: "The slow reopening of food service adds competition for meat but may reduce supermarket requirements as people revert to old behaviours.
"Increased opportunities to spend money on leisure and recreational pursuits as the summer progresses could also bring challenges.
"Also hanging over the market is the future of furlough schemes as well as the potential growth in unemployment and reduced incomes that may bring."
Meanwhile, Mr Ashworth reports the Irish processing sector has returned to full capacity after a sharp reduction in slaughter through April and May, and could therefore add "competitive pressures" to the overall beef market.
Turning to domestic demand for fresh and chilled beef in the traditional summer holiday period of July and August, Mr Ashworth predicts confusion in the market this year.
"Statistics from the UK Office of National Statistics indicate that during the whole of 2019 there were some 60 million overseas holiday trips by UK residents but only some 17 million holiday trips into the UK," he said.
"If overseas holiday trips are curtailed this summer, as seems likely, then despite a reduction in overseas visitors to the UK, red meat demand should remain firm through the summer."
nnicolson@thecourier.co.uk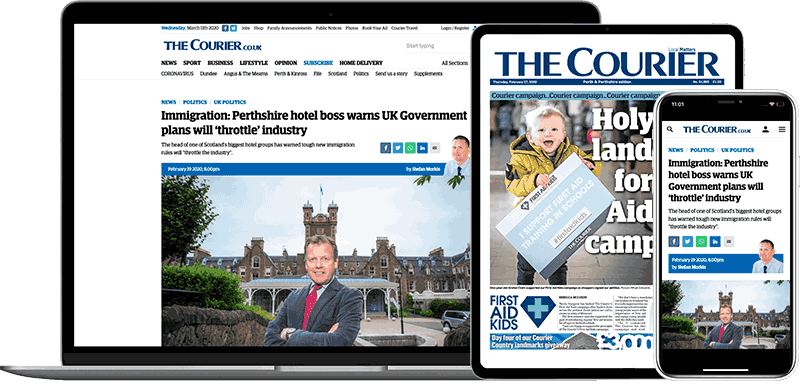 Help support quality local journalism … become a digital subscriber to The Courier
For as little as £5.99 a month you can access all of our content, including Premium articles.
Subscribe