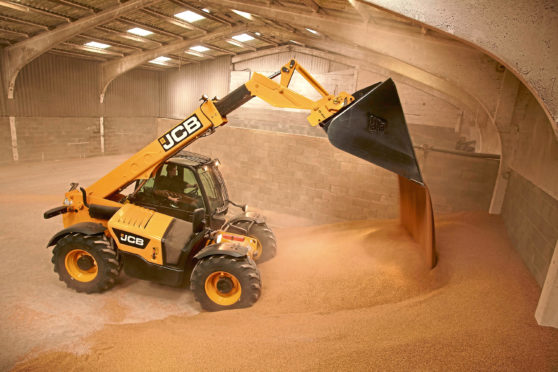 Around 800 spring barley producers have been told by Scotland's biggest malting barley buyer they may have to find a way of storing 20% of their grain on farm until next March.
With just a couple of weeks to go until the first of this year's spring barley is cut, growers who have contracts with Arbroath-based Bairds Malt have received letters alerting them to the implications of Covid-19 on the company's storage capacity.
The letter sets out that only 80% of contracted grain is guaranteed to be uplifted during the harvest window, with the remainder brought in when storage is available, but no later than March 2021.
The issue has arisen as a result of the reduced demand for malt following the downturn in production at distilleries and breweries during lockdown.
The farmers' union said there have been "constructive discussions" with Bairds Malt and it is now working closely with the company to ensure solutions are found for individual farmers, particularly those who do not have adequate on-farm storage.
NFU Scotland chief executive Scott Walker said: "We recognise the problemNFU s for the malting sector and we're trying to help find an industry-wide solution.
"The aim will be for some farmers to store more grain while the company will be able to uplift all the grain from those who have no storage."
Bairds Malt was contacted for comment.
nnicolson@thecourier.co.uk