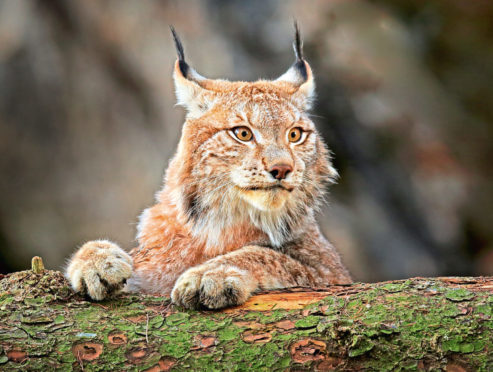 New proposals by the Lynx UK Trust to reintroduce three of the predators in the Queen Elizabeth Forest Park just 30 miles from Glasgow have provoked a hostile response from the farmers' union.
The trust says it has already carried out an ecological feasibility study and met senior officials at Scottish Natural Heritage (SNH) prior to submitting a licence application, and it intends to conduct public engagement events in the area from next month.
However, SNH made it clear it has given the project no approval or endorsement. An SNH spokeswoman said: "During the meeting we clarified what information would be expected to support an application to reintroduce lynx to Scotland, in line with the Scottish Code for Conservation Translocations.
"We are aware that there are strong views about these proposals and, in the event that an application is submitted, would expect extensive consultation to take place to ensure plans take the views of the public, livestock and land managers into account along with any socio-economic and cross-border impacts."
Trust director Dr Paul O'Donoghue, described the 350 square kilometre area selected for a release in the Queen Elizabeth Forest Park as a "lynx paradise" with high deer densities, extensive forest cover, low human population density and no major roads.
He said he hoped to develop "community support" for the plans.
"This will not be imposed on anyone; rather we see this as an opportunity to build strong networks with partners and stakeholders," he added.
However, support will clearly not be forthcoming from NFU Scotland (NFUS) which insisted it would take all necessary steps to ensure the interests of farmers and crofters are protected if a formal application for release of lynx is made.
NFUS environment and land use chairman Angus MacFadyen said: "In our opinion, no local consensus nor political consensus has ever been secured and this latest supposed 'consultation' in Scotland will not change that."
Aberfeldy farmer and NFUS vice-president Martin Kennedy pointed out that Scotland's rural economy secretary, Fergus Ewing, has previously said he would never support such a reintroduction.
The trust's first public consultation event will take place on September 9 from 2-4pm, at the Forth Inn, Main Street, Aberfoyle. Social distancing rules will apply.
nnicolson@thecourier.co.uk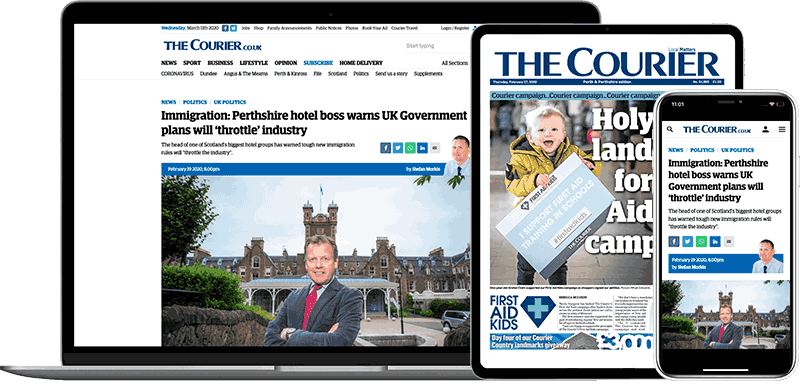 Help support quality local journalism … become a digital subscriber to The Courier
For as little as £5.99 a month you can access all of our content, including Premium articles.
Subscribe