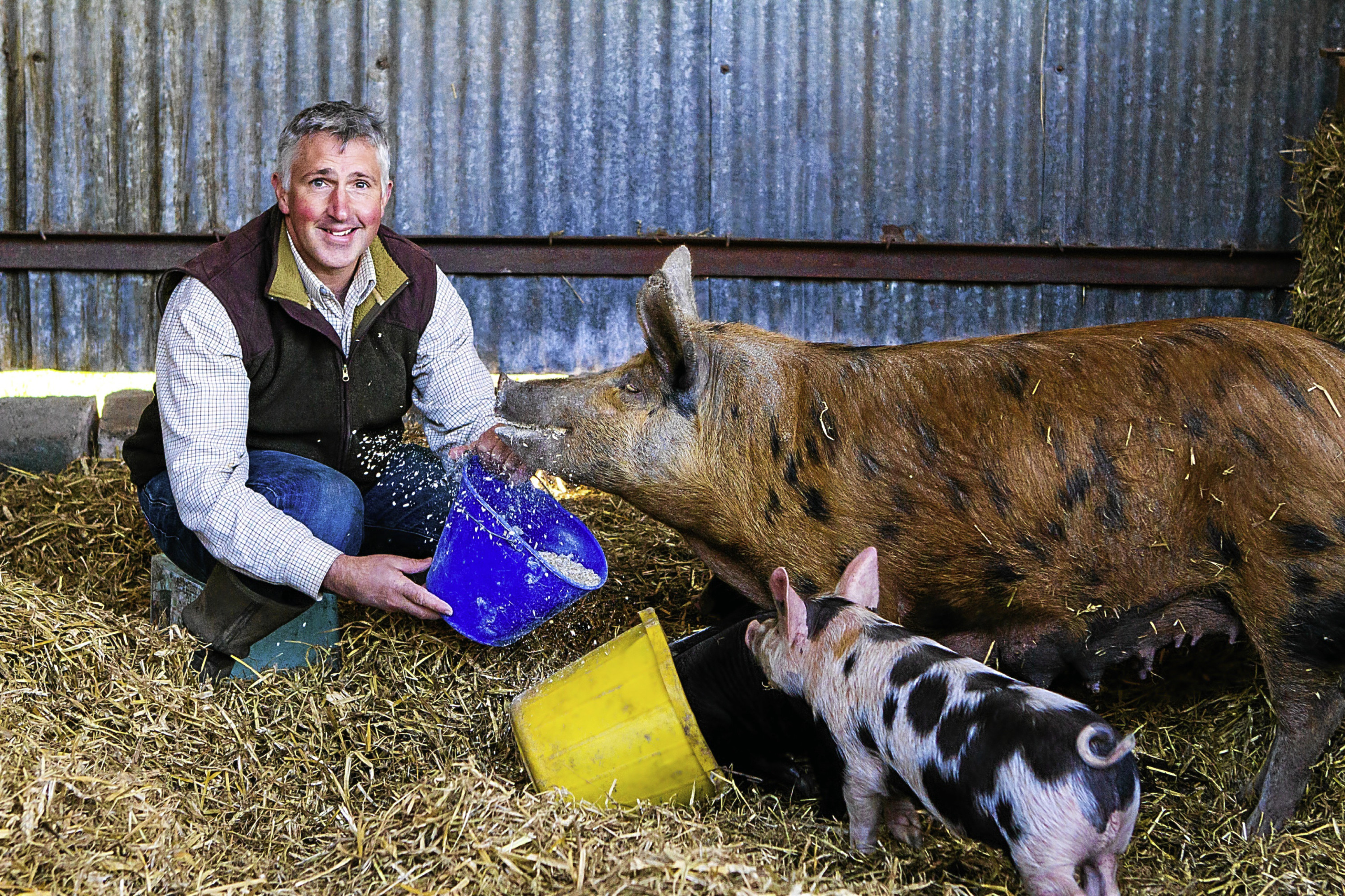 Perthshire organic farmer Hugh Grierson believes a long-term trend of people becoming more diet conscious and prepared to pay a bit extra to safeguard their health will secure the future of his business at Newmiln Farm, Tibbermore.
He and wife Sascha have been farming organically for about 16 years and have developed a range of products and a customer base which mean they have a ready demand for all they produce.
The majority of the 1,100 acres at Newmiln and Blackruthven is down to grass to support the 110-strong Aberdeen-Angus suckler herd and 400 Easycare ewes.
Wheat and oats are also grown. These are traditionally spring-sown to prevent a build-up of weeds, but last year Hugh successfully grew some winter wheat which achieved better yields.
The wheat is all used for feeding the 12,000-bird free-range, organic egg unit and also the Hubbard broiler enterprise.
The slow-growing Hubbard strain of table birds are specifically designed to do well on an outdoor system. They finish at 10 to 13 weeks instead of the five to six weeks a commercial broiler takes, and Sascha believes the difference in flavour and texture is remarkable.
She finishes around 200 per week, which are sold in their own and other farm shops, farmers' markets and through the website. Eggs are sold through Waitrose and their own shop.
The dung from the poultry enterprises is spread back on the arable land, completing the management circle.
They also have nine black Berkshire sows, and finish 100 Devon bronze turkeys for Christmas.
With a full-time butcher working on the farm, the Griersons are conscious that they need enough produce to keep him busy; also, their customers expect the same variety of products they would get from a high street butcher.
Hugh said: "We put about 65 to 70 cattle plus nearly 500 lambs and about 70 pigs a year through the butchery, while mutton, chicken and turkeys are all popular with our customers."
The main marketing tool is the website, which they upgraded recently and keep up to date with news, products and recipes. The vast majority of produce is sold direct to the customer, whether it be small retail outlets, restaurants or individuals who prefer to buy organic.
"Customers usually come to us for one of three reasons: organic, for the health benefits; local, because they like buying direct from the farm; or quality, for the flavour.
"Not surprisingly, we have many repeat customers," he said.
Explaining his original decision to farm organically, Hugh said: "I grew up on the farm with a passion for wildlife, and I wanted to manage my land in a way which would not only make me a living but also provide a sustainable environment for livestock and wildlife.
"Being organic has lived up to expectations, with huge increases in wildlife, especially insects and amphibians.
"We are committed to staying organic.
"For me it is about managing my land the way I want, and for Sascha it is about great tasting produce."
In the last few months the Griersons have gone one step further by becoming the only Scottish farm certified with the Pasture Fed Livestock Association.
This means their sheep and cattle are reared entirely from grass and forage products, which studies have shown has a positive impact on the environment as well as increasing levels of healthy omega-3 fatty acid in the meat.
Hugh said they have had a lot of inquiries from customers about how their beef and lamb is fed.
"People are concerned about cattle in particular being fed high quantities of grain and soya," he said. "I see this as a positive step for our business by adding value to an already organic product without increasing cost."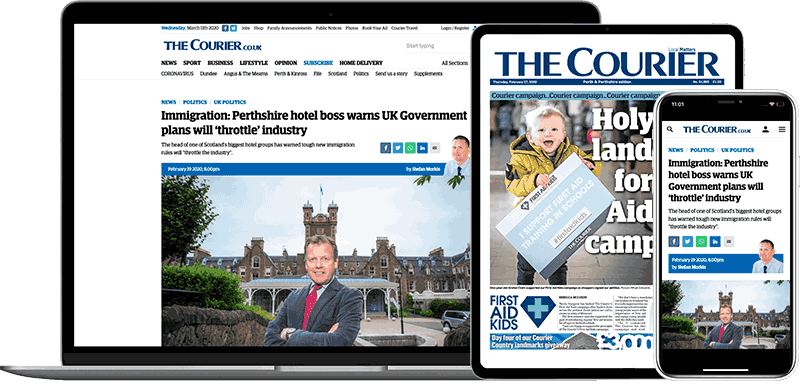 Help support quality local journalism … become a digital subscriber to The Courier
For as little as £5.99 a month you can access all of our content, including Premium articles.
Subscribe