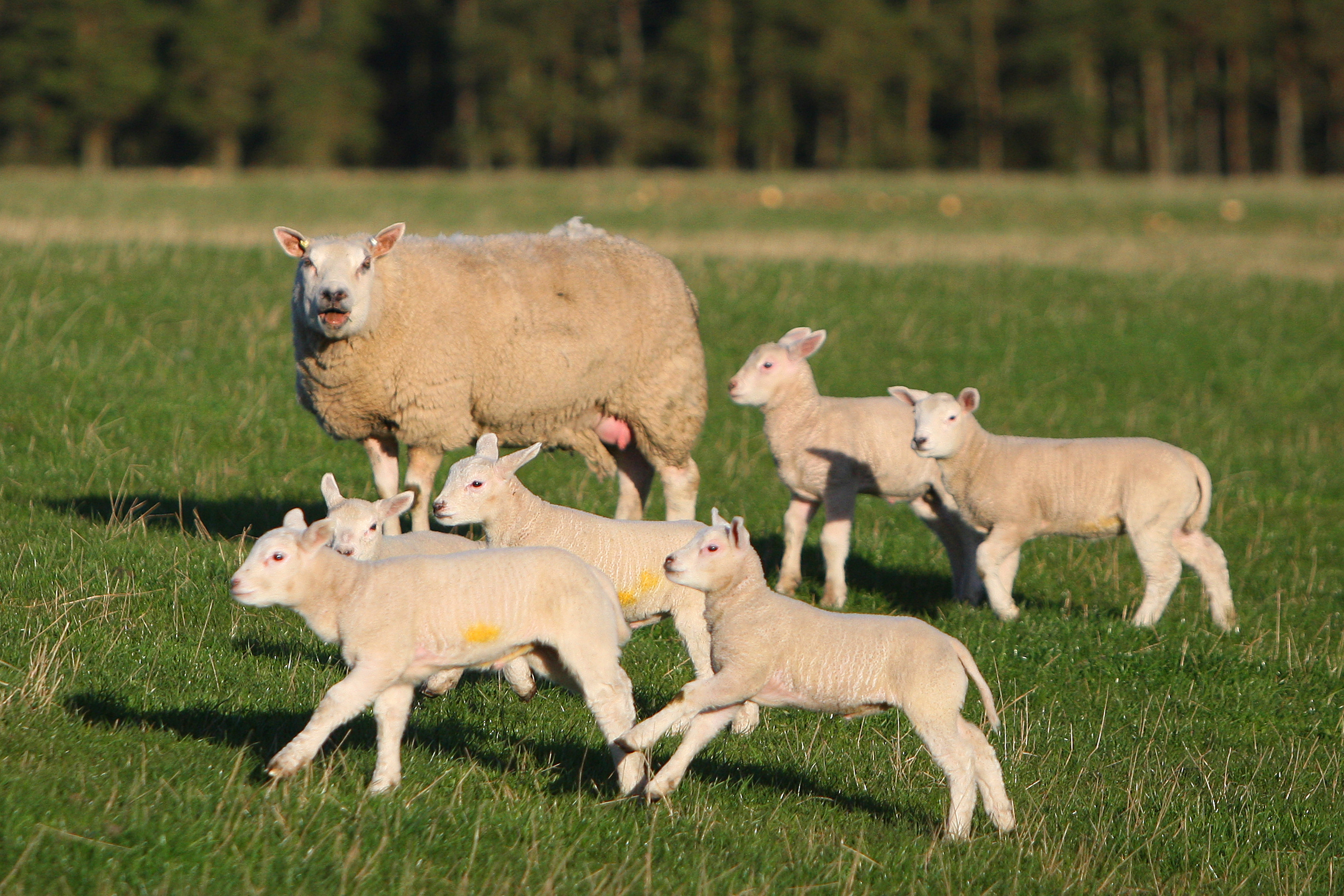 The start of the new lamb season has seen a welcome boost in prices for producers, according to Quality Meat Scotland (QMS).
The latest figures from the red meat levy body suggest new season lamb prices have been around 7-8% higher than this time last year.
"With the Muslim festival of Ramadan starting on June 6 there may be some short-term support for prices which may repeat itself as the festival ends in one month's time," said the organisation's head of economics services, Stuart Ashworth.
However, the cold spring had resulted in new season lambs being slightly slower to appear on the market, added Mr Ashworth.
South of the border in England, the volume of new season lambs reaching the market has only just exceeded the volume of hoggs available, which has tailed off in the past week.
Over in Ireland new season lambs have exceeded old season stock for a few weeks now, but the switch over in Scotland is yet to happen.
That said, Mr Ashworth said hoggs had been in tighter supply with the weekly UK kill lower than last year in the first four months of the year.
Carcase weights had also been lighter reducing domestic supplies of prime sheepmeat.
Mr Ashworth said: "Scottish auction sales of hoggs in April and May have been lower than last year. However, a subdued export market in the first quarter of the year meant that this reduced domestic supply did not support producer prices, which for much of the first quarter of the year ran lower than the previous year."
He said slaughter statistics showed an increase in French domestic lamb production in the first quarter of this year, despite the continued decline in the national breeding flock across the Channel.
According to the December 2015 French sheep census, the number of meat producing ewes is down 2.4% while the number of ewes kept for dairy production, which make up around a quarter of the national flock, were down 0.5%.