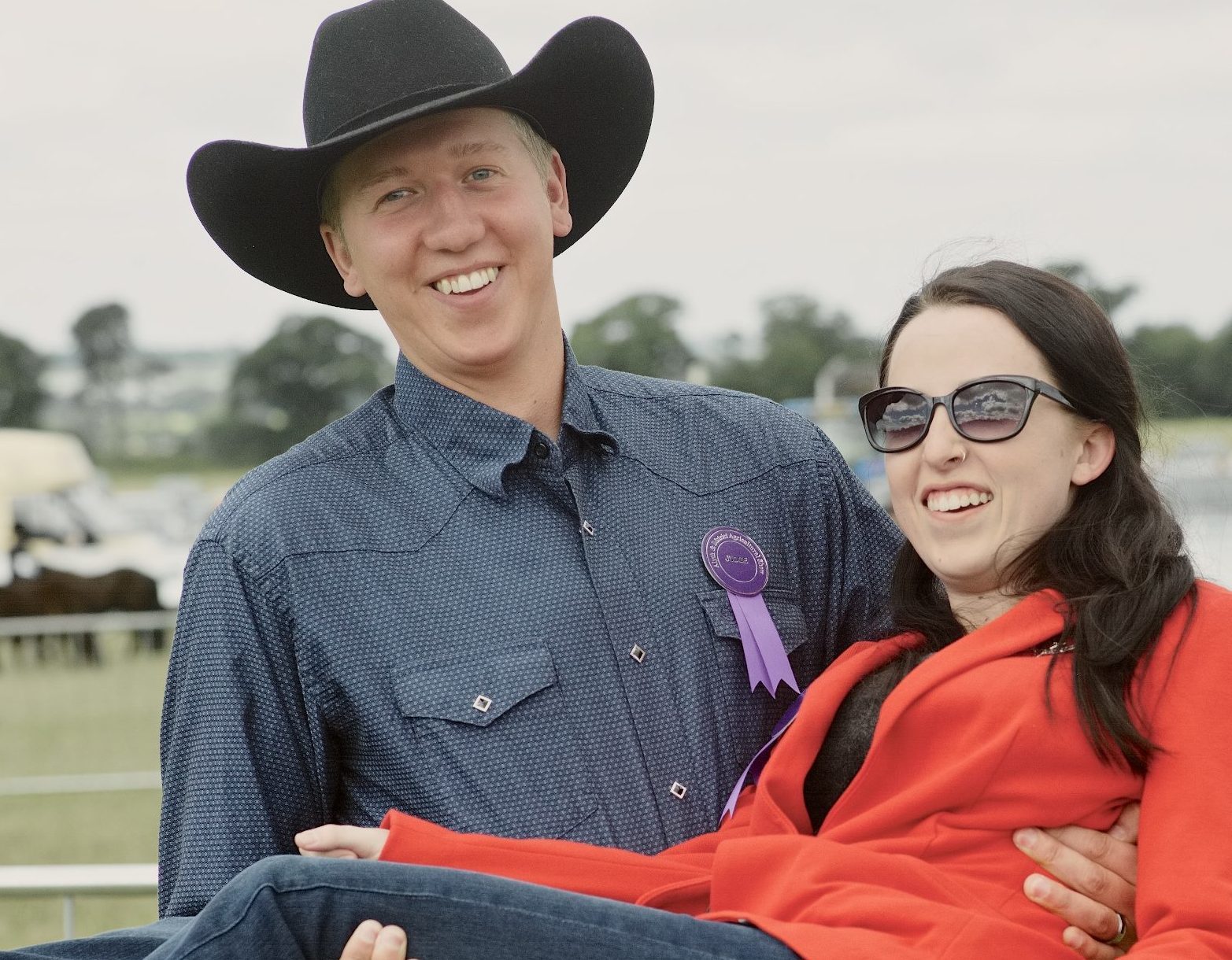 Spending a day judging beef bulls isn't everyone's idea of a romantic honeymoon.
But Shorthorn cattle are a mutual love for newlywed Canadian farming couple Casey and Megan Muri, so they couldn't resist an invitation to offer their transatlantic perspective on championship stock at Alyth show.
The Muris got married in Swift Current, Saskatchewan just over a week ago and they're touring Scotland for 10 days on a honeymoon which will culminate in a visit to the Royal Highland Show at Ingliston.
"We're typical farmers, I guess," said Casey. "This is our first trip to Scotland, we're interested in stock and through links on Facebook, we were invited to come to Alyth show and do a judging job."
The Muri family run a herd of pure Shorthorns and a Shorthorn cross Angus herd on 5500 of Saskatchewan's fairly flat acres. Casey uses horses to round up and manage the stock, and he said he was impressed by the scale of the Scottish Shorthorns he was asked to judge.
"They're bigger and they've more muscling here than our stock do back home," he said.
"Ours are bred for drier conditions and they have to travel a long way on our land to reach food and water."
Megan added: "There are a couple of bulls and a few cows we'd really like to take home with us."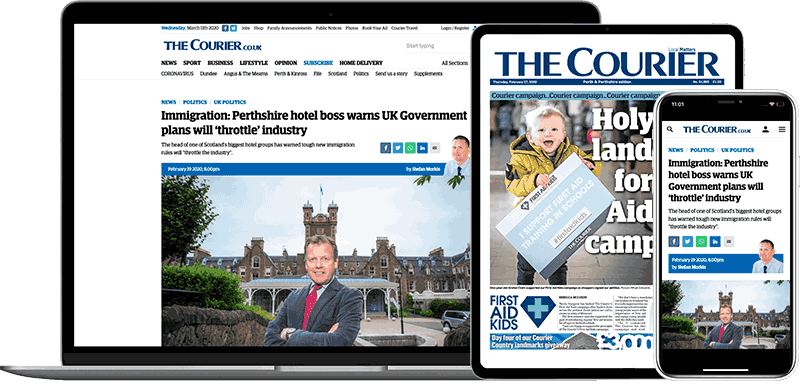 Help support quality local journalism … become a digital subscriber to The Courier
For as little as £5.99 a month you can access all of our content, including Premium articles.
Subscribe