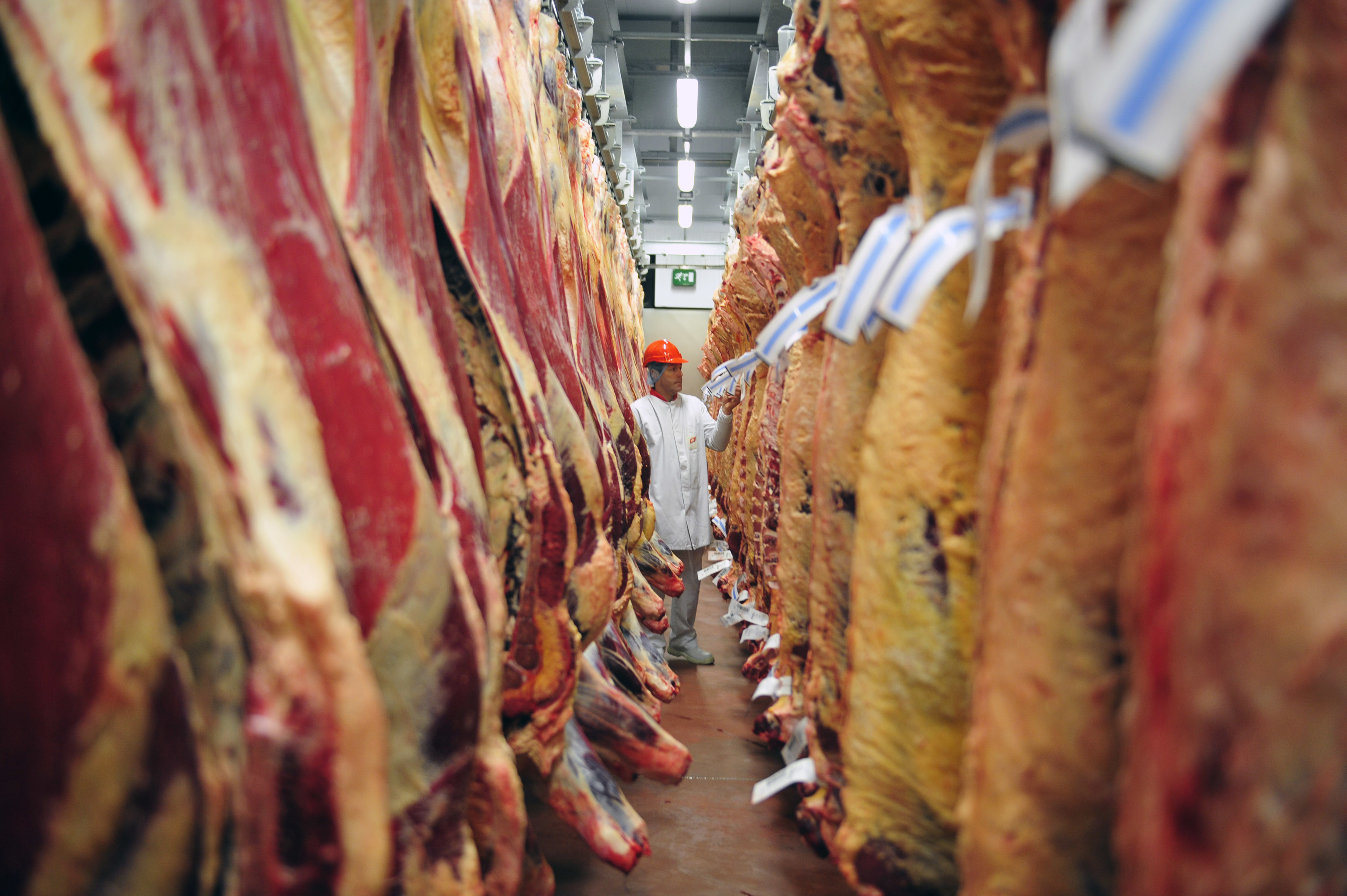 Beef and sheep farmers supplying ABP will now have same-day access to price and carcase data thanks to a new online database launched at the Royal Highland Show.
The LiveStock website, which will be available to both beef and sheep farmers, has been branded a success by a group of farmers who trialled it ahead of its official launch.
It will provide the information already available via kill data sheets and remittance advice notifications – weights, grades and value by individual animal and by lot – as well as recording each animal's date of birth and health status, and providing farmers with alerts to liver fluke infections.
ABP Perth's general manager, Frank Ross, said: The feedback that we have had is that the functionality is very intuitive to use and the same-day access to the kill data from any device is very useful.
"Our pilot group describes the real business benefit as the benchmarking it allows you to do against all the animals processed via ABP's abattoirs, as well as with the farmer's own historic data."
He said by looking at the birth date, slaughter date and slaughter weight records, farmers would be able to cross check efficiency records such as daily deadweight gain for each animal.
"This tells the producer how much of the animals growth was converted to saleable meat," added Mr Ross.
"One Angus farmer said that using the tool also enables him to check back to wider farm records to see where a dam or sire is consistently producing poorer performing progeny, thereby giving him the information he needs to make his culling decisions."
The new system could also be used to help suppliers by highlighting when their animal performance is poorer than equivalents, said Mr Ross.
"The data will highlight where a producer is falling short of their counterparts by breed and type of animal, and to address whatever issue there might be," he said.
Farmers interested in signing up to use the system can do so by using their last ABP remittance report and signing up via the login/signup link.