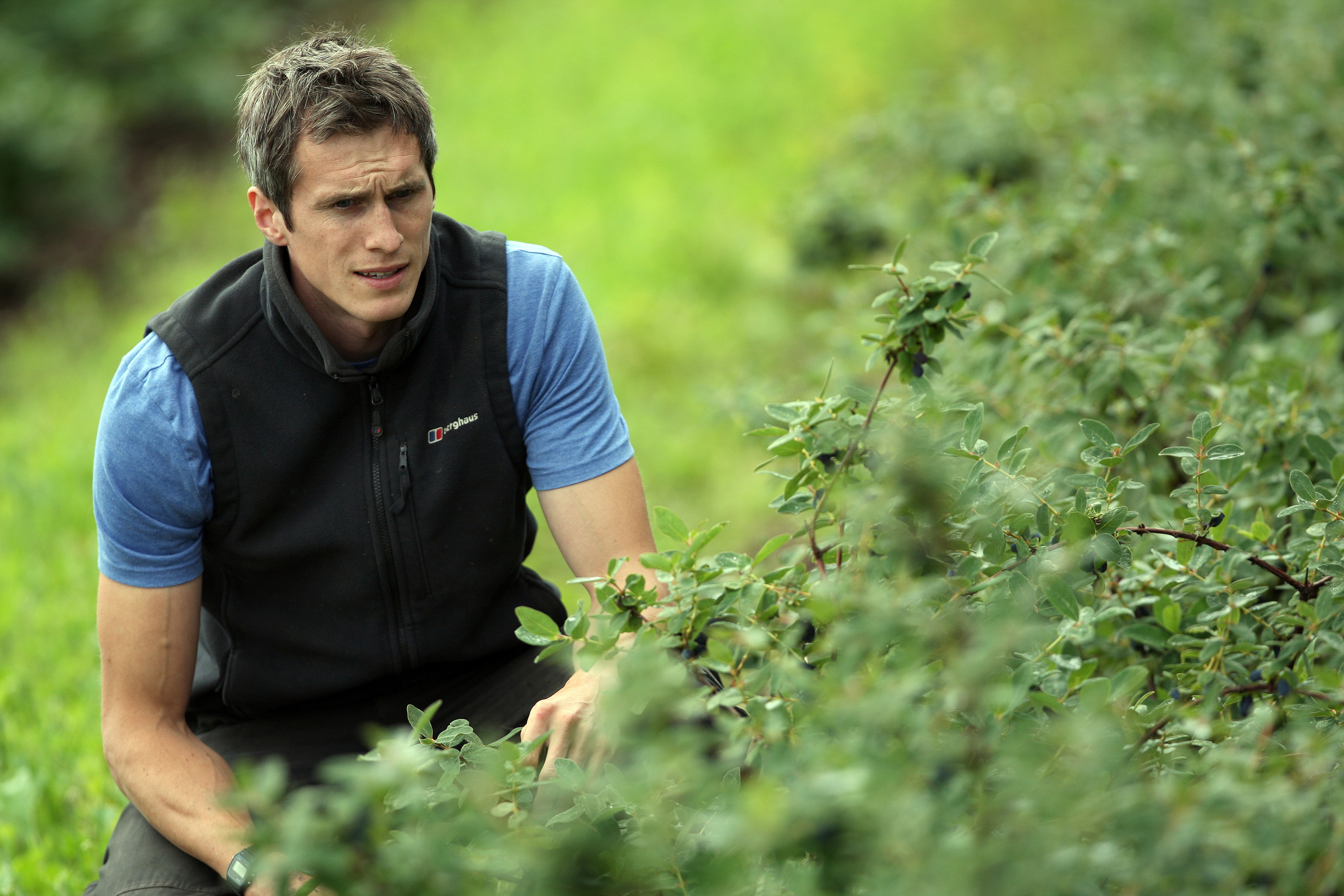 They've been a secret in Japan and Siberia for centuries, but this summer the stage was finally set for fruit aficionados in Scotland to taste the eastern delicacy known as "the little present on the end of a branch".
With just days to go, a flock of pigeons pipped them to the post.
The dusky blue honeyberries slowly ripening in the Arbuckle orchard on the edge of Dundee were just reaching perfection – and Stewart Arbuckle was finally seeing the fruit of three years patience – when the pigeons discovered a taste for the sweet foreign fruit.
"We rushed up and picked what was left but they had stripped the bushes within hours," he said. "We had taken some precautions with toys to distract them, but next year we'll definitely be putting up nets."
With 17 acres of strawberries, 15 acres of raspberries and eight acres of blackberries, the Arbuckle family of Stewart, Michael, Peter, Susan, John and Jenny are already major fruit growers, but Stewart is particularly enthusiastic about the potential of his new crop of honeyberries. The berries are the fruit of the edible honeysuckle plant and highly prized in Japan where they're seen as a natural health remedy.
"The berry market is growing year on year and there's a demand for new fruit. I went onto Google three years ago, looking for alternatives to what we already grow and discovered honeyberries. They're better than acai or goji berries because they taste nice on their own and the Japanese can't grow enough of them to satisfy their home market. In the last decade Canada has got in on the act and they call them haskap berries while the Americans call them honeyberries," he explained.
"There is huge demand and not enough supply, so we teamed up with a grower in Nova Scotia and planted our first orchard of honeyberries two years ago. That has now grown to 12 acres and we're bringing in and trialling new varieties."
As well as growing the berries themselves, the Arbuckles are also marketing the plants as they are keen to build the industry, and that requires producing significant volumes.
From this autumn 10 Scottish growers will be planting the new fruit plants, ranging in scale from one farmer who is planting 10 acres north of Inverness to others who are starting with trial plots of around half an acre. The plants will take 3-5 years to reach full size but, like vines, they will last for 20-30 years in the ground.
Stewart explained: "The first year there's no crop, the second year it is small but of no commercial value. It's only from year onwards that they produce good quantities of fruit."
The berries come in a variety of shapes, from small round berries to banana-shaped varieties. Some are sweet and some tart, and each has a unique characteristic.
"Happy Giant is the most exciting commercial one with very high yields and good tasting berries," said Stewart.
"Blue Banana is most exciting for the fresh or alcohol market as it has the highest Brix, or sweetness and nutrient density."
Stewart believes that honeyberries have the potential to match or even overtake the blackcurrant industry in the UK and he is seeing a lot of interest from other growers, particularly arable producers who are not currently involved in soft fruit.
"I think we could see 5000 acres within 10 years. They're low cost to grow, they thrive outside, or they can be grown in polytunnels for the fresh market and sold at a similar price to blueberries. In tunnels they ripen in April, which makes them the first fresh berry on the shelf. You can also add value, not just by making juices and jams, but in ice creams and alcohol – like the world's first honeyberry gin we are launching with Strathearn Distilleries in August."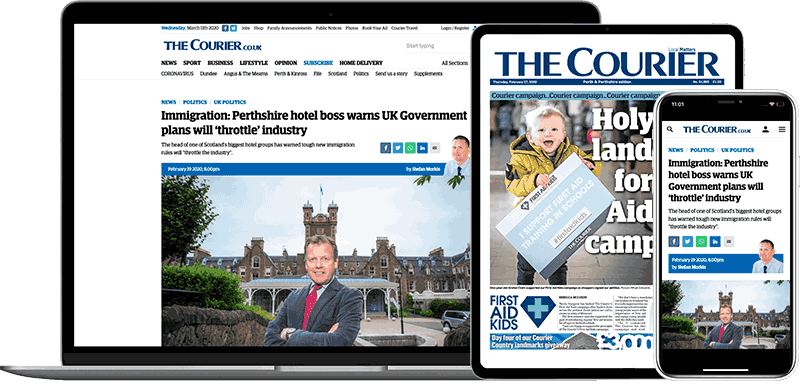 Help support quality local journalism … become a digital subscriber to The Courier
For as little as £5.99 a month you can access all of our content, including Premium articles.
Subscribe