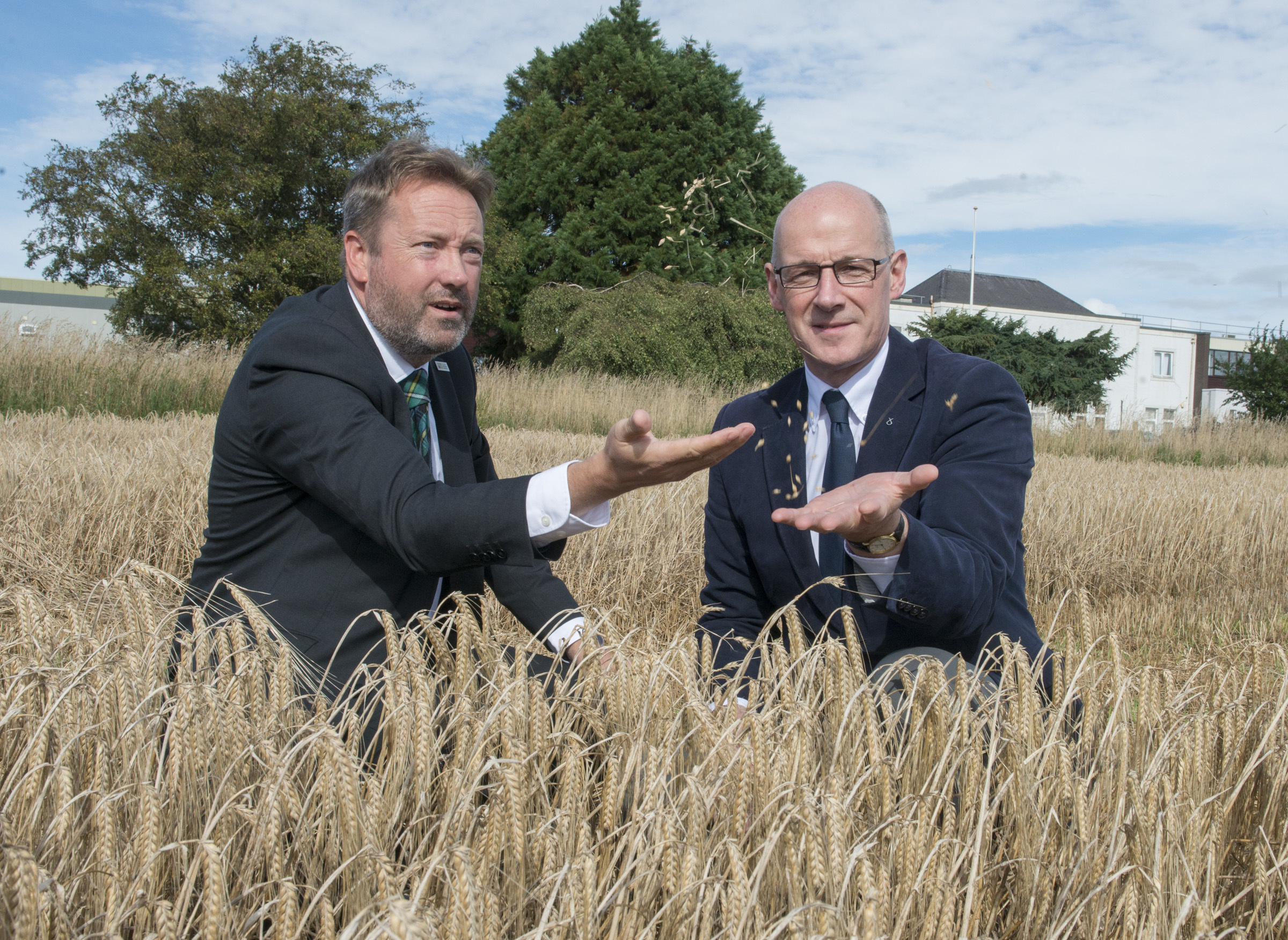 The James Hutton Institute's (JHI) two-year long campaign to create a £40 million international barley hub has taken a stride forward with the backing of Deputy First Minister, John Swinney.
Mr Swinney heard in a visit to the Institute's Invergowrie headquarters that JHI intends to apply for funding for the hub through the Tay Cities Deal bid in the next few months.
And he described JHI's proposal as "a tremendous idea".
"The Tay Cities Deal concept is about regenerating city regions, and innovation is central to that. The barley hub is effectively an innovation centre, about getting better connection between science and industry to do new types of research and products to create new jobs," he said.
"The Government will engage closely with JHI on how we can take forward a very strong initiative that sits comfortably with the wider economic and research agenda."
A joint bid for UK and Scottish Government funding is being championed for Dundee, Angus, Perth and Kinross and North Fife. And while JHI's hub has yet to be accepted in the mix of proposals, the institute's chief executive, Professor Colin Campbell described it as a "central stand of getting what's right for Tayside".
"Our best opportunity is to work with the Tay Cities Deal which will be submitting their case in January," he said.
"We can't guarantee that we'll definitely be part of that, but the hub is very aligned with its objectives and aims so we think it's our best chance of getting the capital investment we need. There are several hurdles still to clear but we think we have the right idea to generate jobs in the region."
The barley hub project is a collaboration between JHI, the University of Dundee, other research providers and industry. It is predicted to create 3500 jobs in barley-related industries and to generate £750m in economic benefit to the UK. JHI claims research would grow from £5m to £13m a year and generate an increase in staff from 63 to 102.
Prof Campbell explained that economic benefits would come in the form of generating new products and developing efficiency.
"For example plant breeding can take 10-15 years to result in a new variety but we can come up with speed breeding methods to grow generations quicker," he added.
He said a new building would cost £24 million and the remainder of the investment would be spent on scientific equipment and a business team to make the translation between industry and scientists.
However while major barley-dependant businesses like distillers and brewers would benefit from an international hub, they have not pledged any hard cash.
"However we have been getting investment from industry in staff time which is worth hundreds of thousands of pounds," said Prof Campbell.
"They are not likely to invest in a building or a business team in the building, but what they've been very clear about is they are prepared to invest in research which will solve their problems."
nnicolson@thecourier.co.uk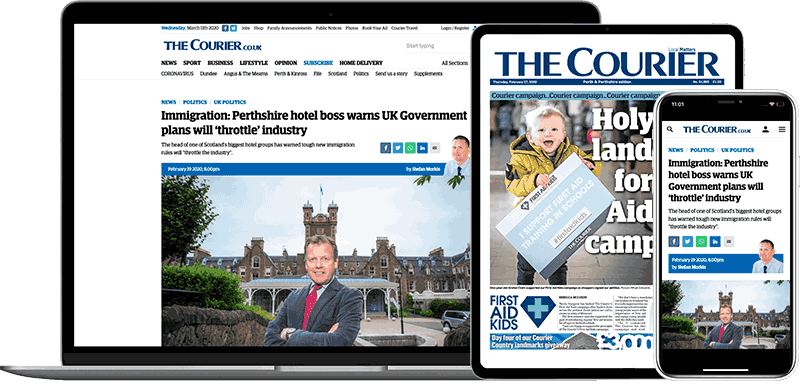 Help support quality local journalism … become a digital subscriber to The Courier
For as little as £5.99 a month you can access all of our content, including Premium articles.
Subscribe