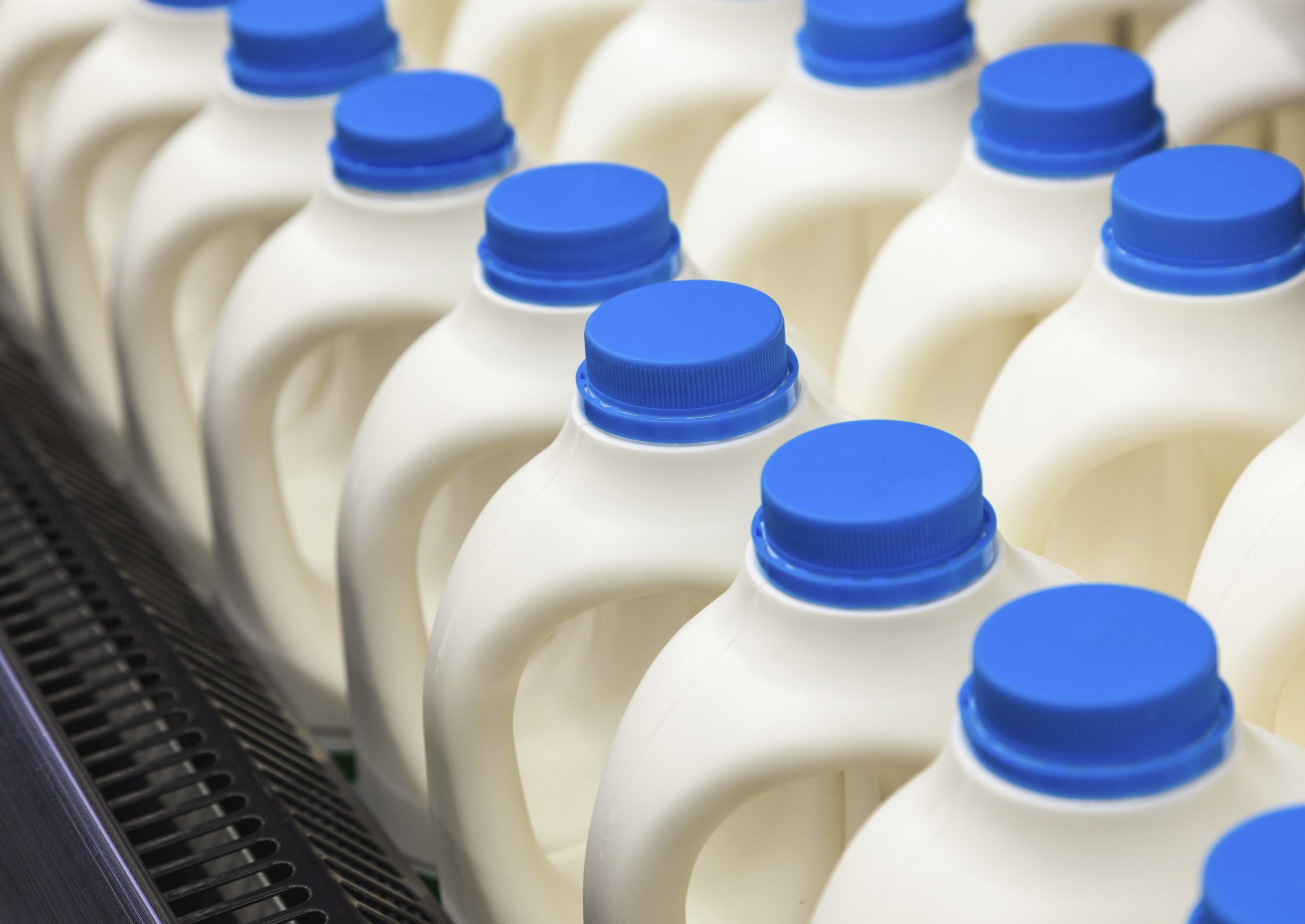 Dairy manufacturing giant Muller has announced plans to invest an additional £100 million over the next 18 months to grow the company's liquid milk, dairy ingredients and chilled yogurt and desserts businesses.
The news comes just months after the company cast a shadow over the future of dairy farming in Angus and Aberdeenshire by closing its processing factory in Aberdeen. Muller's 
site in East Kilbride is also to close and the company's Bellshill plant in North Lanarkshire will undergo a £15 million investment.
In the latest announcement Muller said the company believed that farmers and consumers were set to benefit from a growth in dairy produce that could be worth an additional £700m to the sector by 2020. It has promised to reveal its detailed vision for fresh milk, cream, and milk drinks over the next few months.
The new capital projects which have been announced include installing new filling lines and further upgrading the capacity and capabilities of existing production facilities.
Muller Group chief executive Ronald Kers said the brand was already ahead of Coca-Cola and Cadbury's Dairy Milk in the top 10 most purchased fast moving consumer goods brands in the UK.
He added: "Now we want to use our leadership position in dairy to rev up the engine and work collaboratively with our customers and of course our farmers to delight consumers and realise the untapped potential that exists to grow this amazing category."
Bill Mathieson, commercial director at Müller Yogurt and Desserts, promised to bring "new excitement, innovation and game changing product development" to the branded and private label chilled yogurt and desserts business.
He added: "We will bring more inspiration and excitement to the point of purchase and create a more enjoyable shopping experience around the dairy category in stores working with our customers to activate big promotional partnerships like our Olympic partnership with Team GB and Team Ireland this summer.
"We will continue to invest in shopper and category insights and are introducing shopper based design capabilities to make buying our yogurts and desserts simple, pleasurable and easy to navigate for consumers.
Muller also believes that the fresh milk , cream and milks drinks business could grow by £470m by 2020. The sector is currently in decline by 2% year on year but the company's Milk and Ingredients commercial director Dan Howell is keen to take on the challenge.
"Milk plays the central role in the dairy category. It's the core driver of both penetration and frequency, bringing shoppers into the aisle to select the rest of their dairy produce. It's also of huge importance to the UK diet and is rightly viewed as a beacon of healthy, refreshing, enjoyable nutrition," he said.
"This is a great platform from which we can work with our customers to lift the shopping experience to match the enjoyment of consumption experience."
nnicolson@thecourier.co.uk