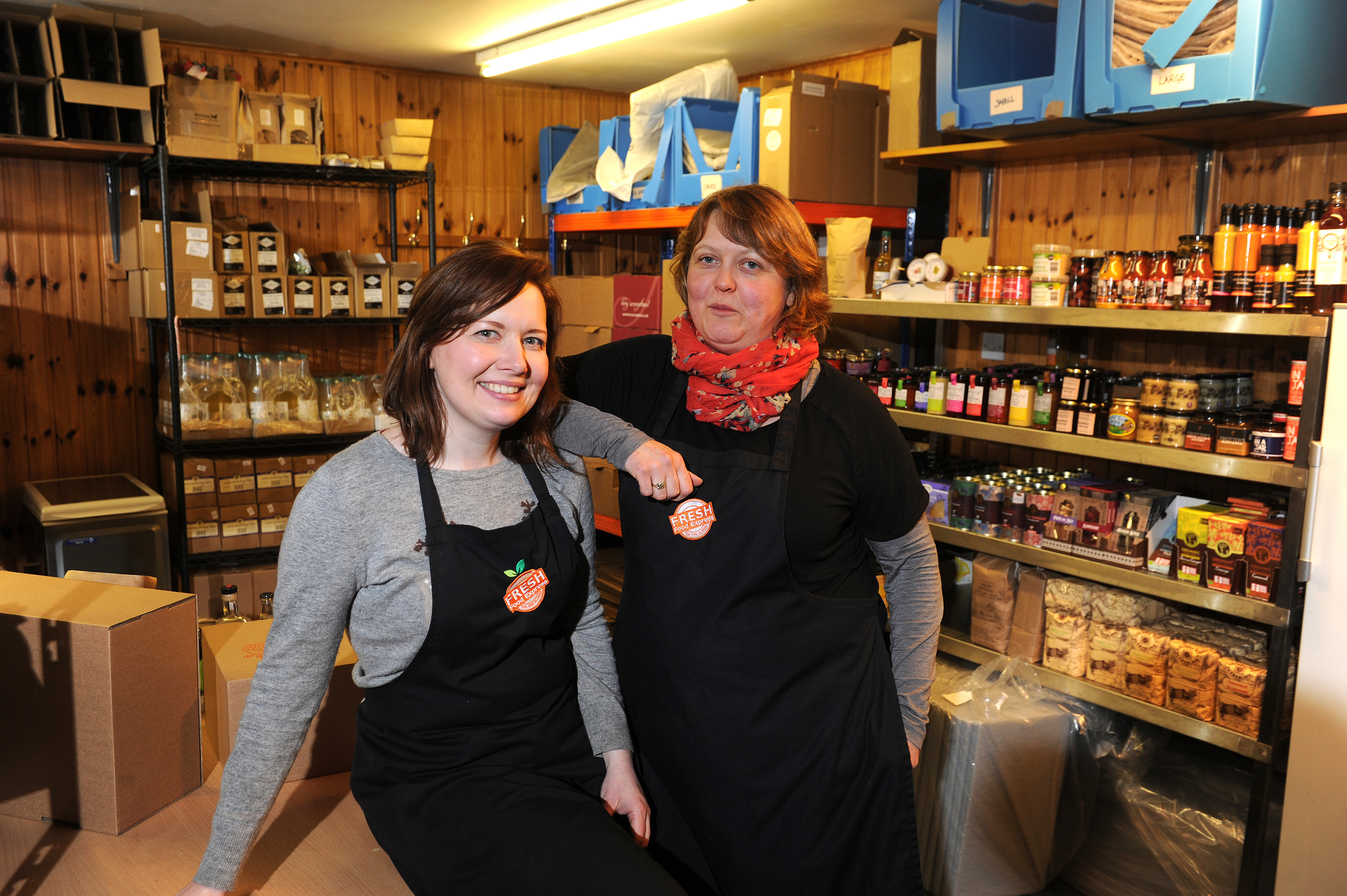 The last Christmas hampers filled with the flavours and stories of Scotland's premium  farm food have left Myreside Farm at Inverkeillor.
The online Fresh Food Express business run by Jillian McEwan will enjoy a two-day respite before the next consignments, weighed down by bottles of farm-produced gin, vodka and other tipples, make their way across the UK in time for Hogmanay.
More than 40% of the on-farm business established by Jillian two years ago takes place over the six weeks around the turn of the year, and 2016's highlights have included supplying the Scottish Government's Christmas market in Brussels with showcase cheeses, venison and seafood.
Jillian describes her business as an online farmers' market for people who are too busy to go along to select food from regular stalls in towns and villages. Personal experience told her it would work.
She said: "I used to be a scientist, in the biotech industry. I worked at GlaxoSmithKline and was never able to get to local farmers' markets, so invariably ended up at a late night supermarket grabbing something  to eat. I figured there would be demand for all the produce farmers' markets are famous for, but in a more convenient form."
Two years down the line, she now sells 500 products from more than 100 farmers, fishermen and artisan producers and delivers it direct to customers' doors. Ambitions for the business in 2017 include growing to 500 producers and raising £250,000 of investment to build new chill facilities and boost marketing.
"We've got great produce on farms all over Scotland but we're not so great at shouting about it. Letting people in London and Europe know the company exists is the target," she said.
"Business is growing in Europe and that has become a priority market for the next year. We're finding that customers are more conscious about what they eat and they're prepared to spend more on quality."
She is coy about revealing the slice of the market value she takes for her work
"It varies depending on the product," she said
But the company's ethos is simple.
"We want to support rural businesses and communities with a focus on farmers , fishermen and artisan bakers and the product has to be ethically produced. All meat is high welfare, for example, though not necessarily organic. We're looking for producers with good stories and novel produce is good".
Jullian is married to Neil who farms Myreside, an arable unit which diversified into road haulage many years ago. The expertise and understanding of logistics, online sales and marketing which was already on site helped with the establishment of Fresh Food Express and the aim of the online business is to contribute around 20% to the overall farm turnover next year.
The online opportunities on his doorstep have persuaded Neil to diversify into goat meat, asparagus and honey berries and Jillian is optimistic that neighbouring farmers will also do 'something different' to capitalise on the opportunities her business offers.
She added: "Now that we have the marketing network on the farm it's a direct route to market. Customers like us because they can source a lot of products from a whole range of suppliers in one place and it's good for suppliers too because more is sold from a collective base than from individual ones."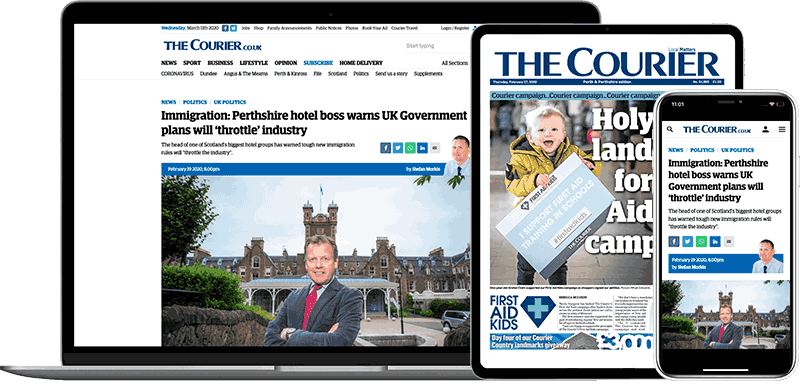 Help support quality local journalism … become a digital subscriber to The Courier
For as little as £5.99 a month you can access all of our content, including Premium articles.
Subscribe