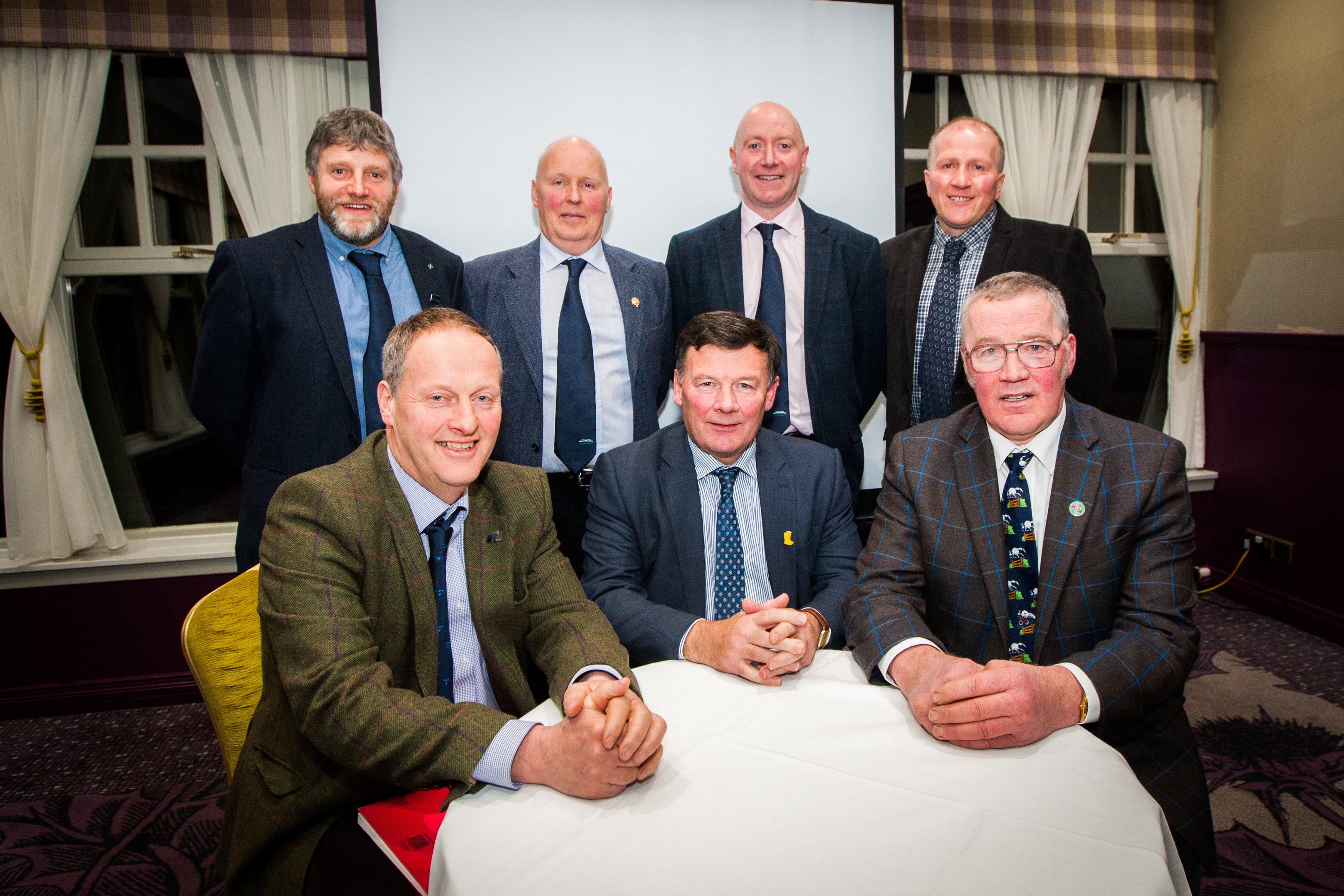 The gloves finally came off in NFU Scotland's leadership election campaign when the three contenders took their fight to a packed Perth hustings.
But when time was called there was no outright winner.
All three candidates made it clear how badly they wanted the top job and, judging by their performance on the night, all three are equally capable of leading the union for the next two years.
A question of style is all that separates the men.
In his appeal for support the incumbent, Allan Bowie said he knew the main players in Brussels, Westminster and the Scottish parliament and claimed he had their respect.
"I want to do another two years in this position," he said.
"I tend to hide my light under a bushel but the gloves are coming off, the light is coming out and I'm being firm in asking for your support. Anyone can thump the table. The point is being strong and forceful then knowing when to step back and get the right deal. I've led the union strongly and delegated."
Current vice-president Rob Livesey was cautious about promoting himself: "I'm not going to bad mouth anyone or tell you how wonderful I am, but I've served my apprenticeship. I'm not intimidated by the key players," he said.
And in response to a question about what had gone wrong in the last two years to prompt him to challenge Mr Bowie he said it wasn't mistakes.
"It's about succession. It's important to move on. I've done my time and I want the chance of the top job, or I go," he said.
Andrew McCornick, the other vice-president, was the most direct of the three.
"I've got a better, stronger vision," he said.
"We need change. I don't believe we're getting enough innovation or inspiration. We need more people with different ideas instead of the same-old, same-old. The work I've put in doing the intense, complex stuff shows I'm more than capable of doing this. Look at me as a rottweiler. I'm determined to get results.If you want a farmer to go out there and represent you, that's me."
nnicolson@thecourier.co.uk