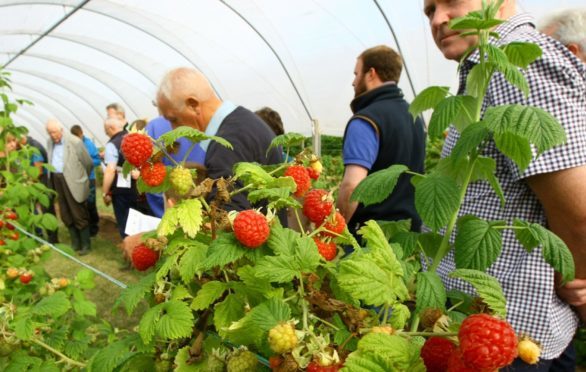 One of Scotland's biggest soft fruit companies enjoyed a successful year last year with a boost in both profits and turnover.
The latest accounts for Angus Soft Fruits, which is based in Arbroath, reveal an 80% increase in pre-tax profits to £531,997 for the year ended April 30 2016.
The accounts, which were filed with Companies House, also reveal a 29% increase in turnover to £95.098 million, from £73.937m previously.
The company is a producer organisation formed in 1994 by the Porter and Gray families.
It has 18 members located primarily in Angus, Fife and Perthshire, and it also sources fruit from growers in Holland, Spain, Morocco, Egypt, America and South America.
Average staff numbers increased to 128, from 109 previously, and the collective remuneration for the company's five directors was £252,400.
This is down from £300,037 the year before.
In the accounts, the company said it had performed well in the year.
It said: "The management continue to develop and maintain good relationships with suppliers and customers.
"In the next few years, Angus Soft Fruits Ltd will invest heavily in new product development to create new varieties of soft fruit to secure competitive advantage in the market place."
But, speaking to Holyrood's Economy Committee recently James Porter said, going forwards, hardline immigration policies post-Brexit could curtail the company's ability to recruit European workers.
The business employs around 4,000 seasonal workers from member states including Bulgaria, Romania, Poland and the Baltic states.
He said Scotland's soft fruit industry is completely reliant on seasonal labour with just 2-3% of staff employed locally, and while there is no problem with recruitment in the short-term, colleagues south of the border are facing "serious problems" recruiting for next year and workers are "very worried" about the future.
Asked about the impact of not being able to recruit from the EU post-Brexit, he said: "You could either scale right back and try and match your production to the labour that was available or you could move it abroad, and there's already a lot of talk down south about doing that because although at the moment the UK is pretty much self-
sufficient in fruit from May to
September and supermarkets prefer UK-produced fruit over bringing it in from abroad, if you can't source the labour, you have no choice.
"If we couldn't source it here we would look at moving it abroad somewhere."
Mr Porter told MSPs there are several reasons why the industry cannot
source enough labour locally, including the seasonal nature of the work, the unsociable hours, and the fact workers often have to live on the farm.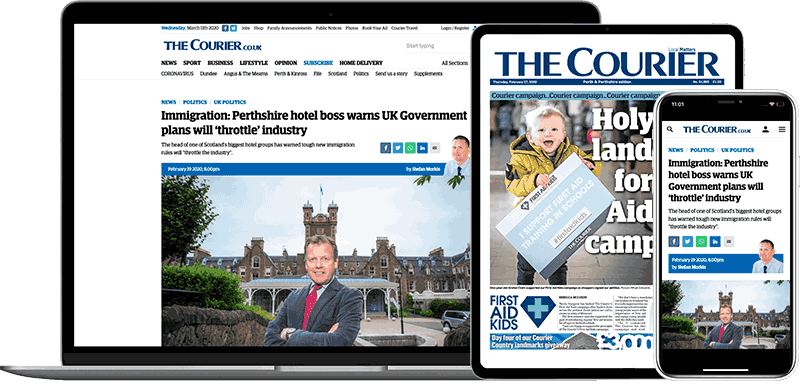 Help support quality local journalism … become a digital subscriber to The Courier
For as little as £5.99 a month you can access all of our content, including Premium articles.
Subscribe