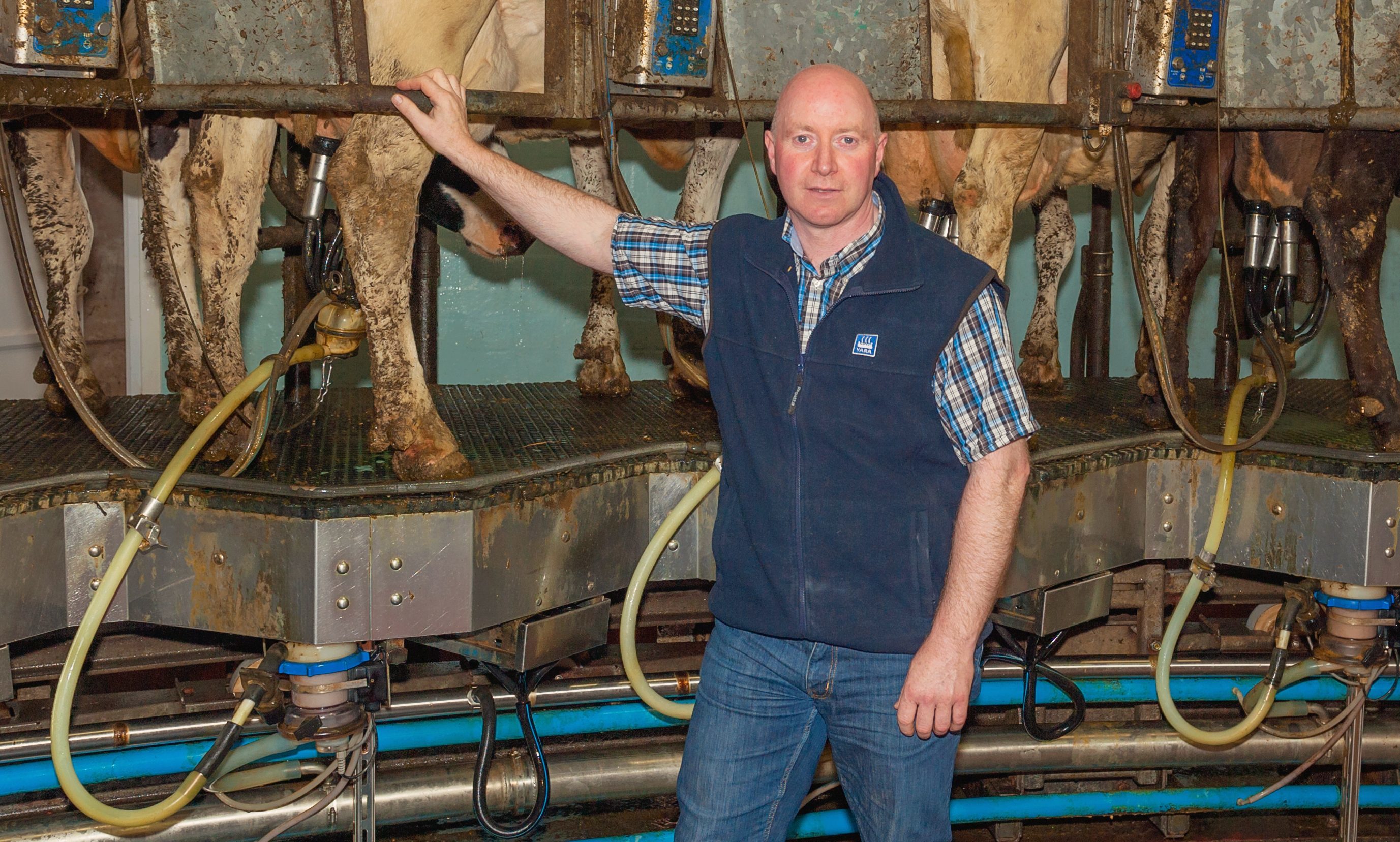 Scotland's schools should do more to recognise farming as a genuine career, a committee in Westminster has been told.
Giving evidence to the House of Commons Scottish Affairs Committee, as part of its inquiry into sustainable employment in Scotland, NFU Scotland vice-president Gary Mitchell outlined the barriers, challenges and opportunities to sustainable employment across the farming industry.
He said more than 65,000 people, including farmers, spouses, full-time and part-time employees, make a living from the farming industry north of the Border each year.
Critically, this workforce swells to more than 115,000 people when you take into consideration the associated Scottish food and drink sectors that function in parallel with the industry.
Mr Mitchell, who employs 14 people as part of his dairy farming enterprise at Galdenoch, near Stranraer, has been a keen supporter of initiatives to attract new entrants into the sector.
Half the workforce on his farm are between 17 and 25 years of age.
He is also supporting a pilot project in Dumfries and Galloway where school leavers with no previous farm experience are offered 12-week placements on local dairy holdings.
Working with other stakeholders, NFUS is keen to see the pilot rolled out to others sectors and all local authorities, with the goal of developing it into
an integrated offering at all levels of the school curriculum from rural
skills through to foundation apprenticeships.
Giving evidence to the cross-party MPs, Mr Mitchell said: "Part of the beauty of Scottish agriculture is its diverse nature, made up of a hugely varied mix of farm types and farm sizes and where businesses will differ significantly in terms of the balance of inputs, outputs and income.
"But almost all farmers are also employers, with staff working alongside them on a full, part-time or seasonal basis. Therefore, it is very important that governments work with the farming and crofting industry to ensure that all can access a reliable workforce beyond the help that they may already receive from their family."
While Mr Mitchell conceded work is under way with the Scottish Government to move opportunities for new entrants up the agenda, there is still so much more to be done to overcome barriers to entry and attract talented people into the farm industry.
"NFUS is of the view that there is currently not enough encouragement or understanding at school level to recognise that farming offers a genuine career route.
"That is why the success of the Dumfries and Galloway dairy pilot, bringing S5 pupils on to farms a day a week, provides a model that other sectors and all education authorities could follow."