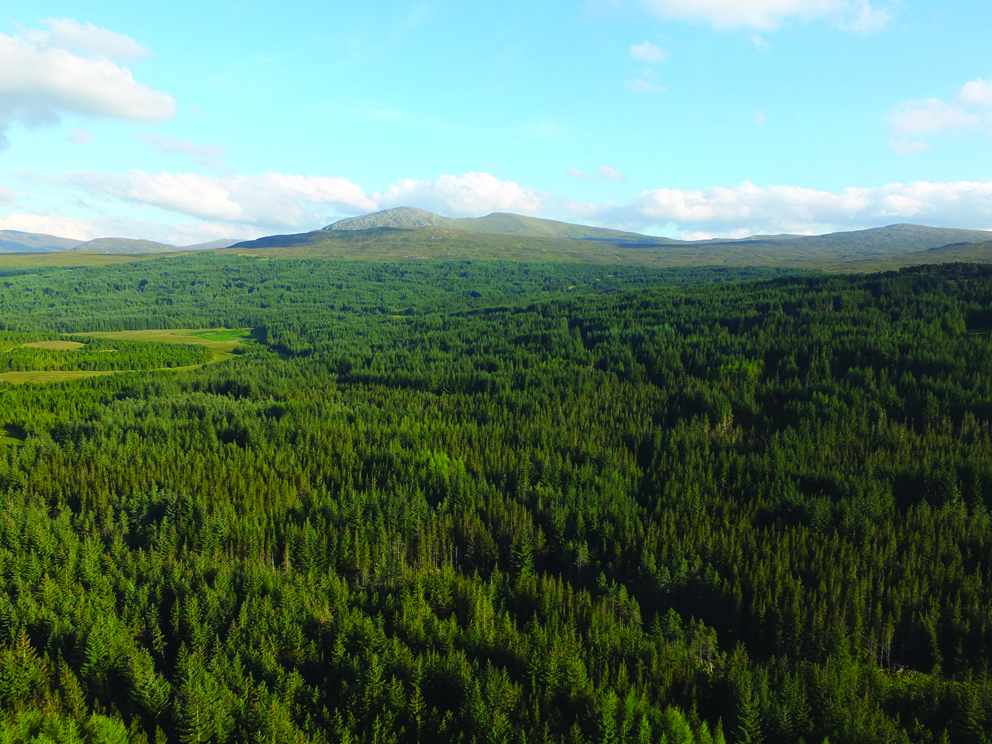 The days when farmers and foresters eyed one another with
suspicion and kept their distance look set to fade into folk memory as the
agricultural industry slowly wakens up to the advantages of planting trees.
When the National Sheep Association (NSA) publicly changed its stance last year and acknowledged there were benefits to planting trees on sheep farms, it went some way towards bridging the chasm between the two land uses.
Few commercial farmers have traditionally been naturally drawn to a crop which involves waiting 40 years for a return on investment, but the alienation was intensified by a period of large-scale commercial planting which swallowed entire farms, resulting in abandoned farmsteads, empty glens, monoculture on the hills and decimated communities.Jobs were lost, people left and schools and village halls closed.
Huge lessons have been learned in the last decade, and times have changed, according to Confor, the umbrella organisation which lobbies on behalf of the private forestry and wood sector.
Confor chief executive Stuart Goodall believes some of the opposition to trees on farmland has waned in recent months and there has been a significant increase in applications to plant trees during this coming winter.
"We don't know yet if that includes land on sheep farms, but we're getting close to the government target of 10,000ha/year for 2017-2018 and the mix of soft woods and native woodland the government and conservationists are looking for," he said.
There are also indications that the woodland sector is gaining a higher
profile and being taken more seriously by politicians, with the Scottish
Government due to introduce its new Forestry Bill before the summer recess.
Confor is keen to see forestry more closely aligned with other government departments which focus on agriculture and conservation in order for it to become more integrated into Scottish rural policy.
The Scottish Government has published ambitious plans that will see tree planting targets increase by 50% to 15,000 hectares per year by 2024-5 and these targets are linked to policy objectives including mitigating climate change and increasing jobs and investment in the rural economy.
Mr Goodall also believes Brexit will drive forestry forward because farmers will no longer focus on the incentives of the EU's Common Agriculture Policy, but will instead turn to the advantages offered by woodland planting.
He said: "Subsidies have hindered people from planting and created a mindset where farmers haven't thought of the opportunities forestry could
provide."
There are, of course, many large-scale land managers who have long been
convinced of the value of mixing trees and sheep.
They include James Ivory in Glen Isla who, with 1,000 sheep and 150 cows, first planted trees more than half a century ago, largely inspired by a book he read in the 1960s.
There are now several useful shelter belts on his land as well as larger-scale blocks of forestry
"The theory was that if shelter belts were in the right place it was equal to raising the ambient temperature by two degrees, or moving 200 miles south, causing the grass to grow for a couple more weeks in the autumn or earlier in the spring," he said.
"It would make a difference to the amount of winter feed you have to buy in."
Mr Ivory is pleased with the impact shelter belts have had on his land but warns that fencing long thin strips can be expensive.
"The economics of fencing narrow strips to keep out rabbits and deer is
horrendous," he said.
"More economic are squares because it means less fencing per enclosed square metre."
He says the growth of biomass boilers has brought a bonus for the thinnings from plantations.
"Twenty years ago you had to pay a contractor £5 a tonne to thin a wood.
"Now because of wood-burning stoves and biomass, we get £5 a tonne."
Mr Goodall would like to see farmers being ambitious about planting trees on their land rather than focusing at the minimum acreage necessary to provide a shelter belt.
"Larger areas of forestry are more economic and as we leave Europe we're predicting a huge market for timber. There is also every sign it will increase in value."
nnicolson@thecourier.co.uk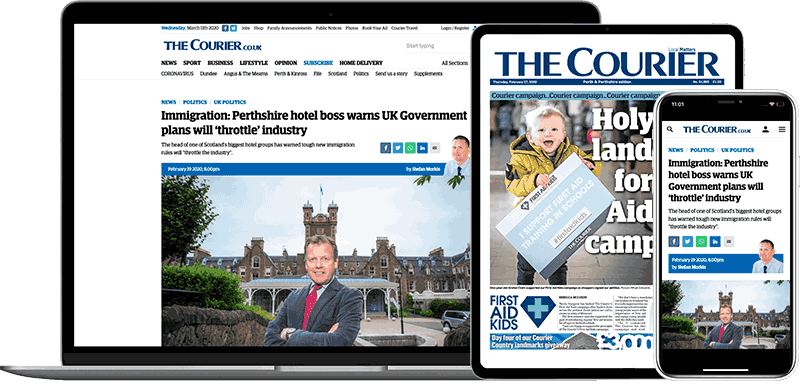 Help support quality local journalism … become a digital subscriber to The Courier
For as little as £5.99 a month you can access all of our content, including Premium articles.
Subscribe