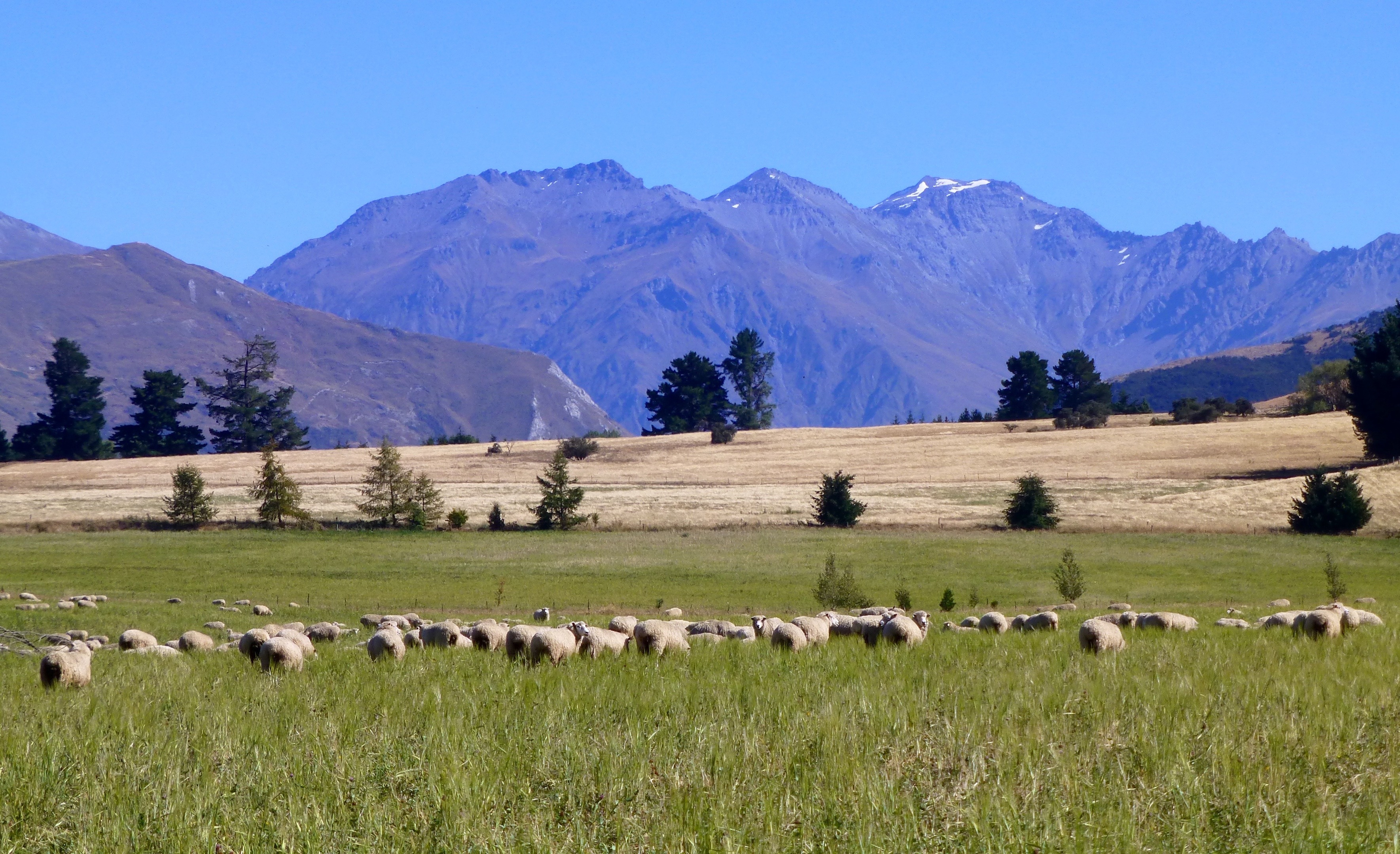 When a Prime Minister turns up at a provincial farm show without fanfare or entourage and walks around assessing livestock and greeting friends, you know you're in a country where agriculture is well-connected.
There's no denying the essential economic contribution the industry makes to New Zealand's balance of payments, but not only can the PM, Bill English compete successfully with the world sheep shearing champion, he's visibly proud that farming is in his blood. Kiwi farmers have a Government that may not pay direct subsidy, but it certainly puts its weight behind the industry.
"We have a deep culture of expertise in temperate climate agriculture and I was part of it as a farmer. And it's great that we celebrate that, because our success in trading with the world is based on the knowledge that these people have built up about this way of producing," Mr English said during his visit to South Island's Wanaka show.
"We have a Ministry for Primary Industries, and the whole of NZ recognises our production is unique, with the environmental and clean, green brand that goes with it. So maintaining that is one of our strategic priorities as a country."
New Zealand farming has its ups and downs, but producers here appear universally confident and proud that they stand on their own feet and adapt to true market conditions rather than farming to fit around the rules and bureaucracy subsidy entails.
That's true whether they are dairy, hill sheep or beef producers, and Mr English believes it's what has made the industry a global success story.
"The farming community is used to dealing with the vagaries of weather, price change and exchange rates. If they back themselves it's amazing what they can deal with – and our farmers deal with a completely unsubsidised mode of operation," he said.
"They've got good at it, they've got better and better. From my own time in farming there have been huge advances in 20 years in farming practices, in genetics and in production, and it's a farming community that expects to make its own way."
So does he believe unsubsidised farming is the best model ?
He doesn't hesitate: "It's been better for our industry and we've been strong advocates around the world for free and unsubsidised trade. Every Government makes its own decisions, but this has certainly worked for us."
One telling sign of the sheep industry's success is that even though ewe numbers have dropped from 70million to less than 30million, farmers are still producing the same quantity of lamb and sheep production is taking place on poorer land because dairying has taken over the better quality farms.
The Otago regional president of Federated Farmers – the farmers' union – is Phil Hunt and he too is an advocate of an unsubsidised industry. He farms 2200 adult Romney sheep at around 1000ft in what he describes as "a nice wee corner of paradise" on the edge of Mount Aspiring National Park. He took over from his father in 1989 and can remember when subsidies were removed in one fell swoop.
"Rural communities were broken by it," he said.
"We went from a very protected society to an open market overnight. Farmers were destitute. They had their land but its value plummeted. Most people can remember farmers who took their own lives at that time.
"But we've come through it and speaking 30 years on, I think we're in a better place for the removal of subsidies. It's a business model, we're farming for production and efficiencies."
Mr Hunt said his father's generation was very unforgiving of the Government that took the decision to remove support without any warning.
He added: "I'd hope if it's done in the UK it will be with a bit more humanity and the rural communities aren't just shut up and forgotten about. In NZ we're descent from your lands and we share a fighting spirit, and when it gets tough you start digging in and farming for a new order."
nnicolson@thecourier.co.uk