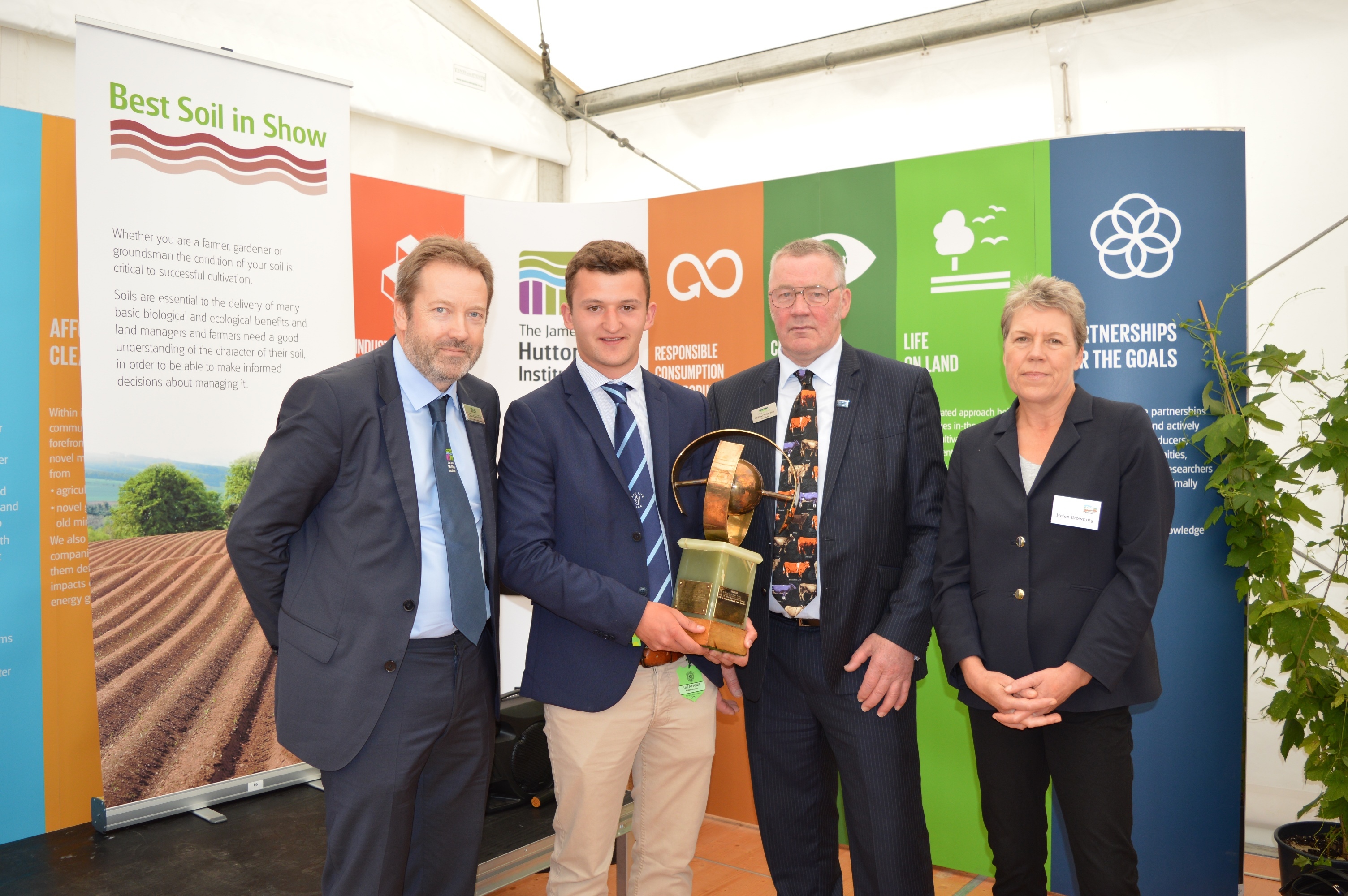 Fife farmer Alistair Brunton has won the young farmer category of the James Hutton Institute's best soil competition.
The award, announced at the Royal Highland Show, was for a sample of soil taken from Balmonth Farm, near Carnbee.
The 260-acre farm grows wheat, spring and winter barley and also carries a herd of cattle and a flock of sheep.
Mr Brunton was thrilled with his win and paid tribute to the generations that had cared for the land he now farms.
He said: "Over the past 50 years my grandfather and father have worked hard to improve the nutrient status at Balmonth.
"The new technology that is now available will allow us to fine tune applications when that is what is needed."
The overall best soil in show award was won by Moray organic farmers, Roger and Beth Polson from Knock Farm near Huntly.
Their 445ha farm carries breeding cows and sheep and has a crop rotation of two years spring barley followed by five years of grass.
Mr Polson said: "Maintaining the health and vitality of our soils is
fundamental to the holistic approach we take to farm management.
"Soil structure, soil life and nutrient balance are all monitored regularly and have been for many years, well
before we began farming organically 11 years ago.
"It is great that these organisations are promoting this competition to
highlight the importance of good soil management to the sustainable
development of agriculture in Scotland."
NFU Scotland president Andrew McCornick said when farm incomes were under pressure, investment that protects or enhances the structure and health of soils could often be neglected.
"These winning entries show what can be achieved," he said.
"Regardless of farming systems, healthy soil is at the heart of every farmer or grower's business and the value in getting it right drives efficiency, profitability and benefits the
environment."
nnicolson@thecourier.co.uk