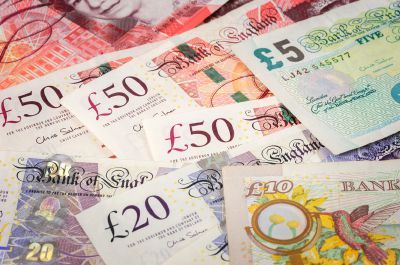 Farmers are set to benefit from a further weakening in sterling with a 5% boost to the value of their 2017 direct support payments.
On the day that loan offers worth more than £300 million were mailed to Scottish farmers, the Government announced that the exchange rate used to calculate what they receive under the  Basic Payment Scheme (BPS) will be Euro 1 = £0.89470.
Around 16,400 farmers who have chosen to receive their support in sterling will be affected.
This is the third year exchange rate fluctuations have worked to the industry's advantage, and follows a 17% increase in the value of the Euro seen in 2016.
Although the news was welcomed by NFU Scotland (NFUS) policy director Jonnie Hall, he pointed out that the downside of weak sterling can be higher priced imported inputs such as animal feed and machinery.
"As recent lending figures showed, farmers and crofters are likely to need every pound and euro in what remains a very difficult year for all sectors," he said.
"Given the challenging situation they are facing with low prices, increased input costs and challenging weather, this – along with today's announcement that loan scheme letters are being issued – will be a welcome boost at this time of year."
The loan letters – a means of bypassing the continuing technical issues with the Scottish Government's flawed £178 million IT programme – will offer eligible producers 90% of their BPS entitlement and the money is expected to be paid in the first two weeks of November to a maximum of €150,000.
NFUS chief executive Scott Walker urged farmers to sign and return the offers as soon as possible.
"The key thing is to opt in to this scheme because some farmers assume they will automatically get the funds," he said.
Rural Economy Secretary Fergus Ewing said: "I hope that confirmation of the exchange rate will provide farmers and crofters with some degree of certainty that will enable them to plan for the year ahead and continue to drive forward the rural economy."