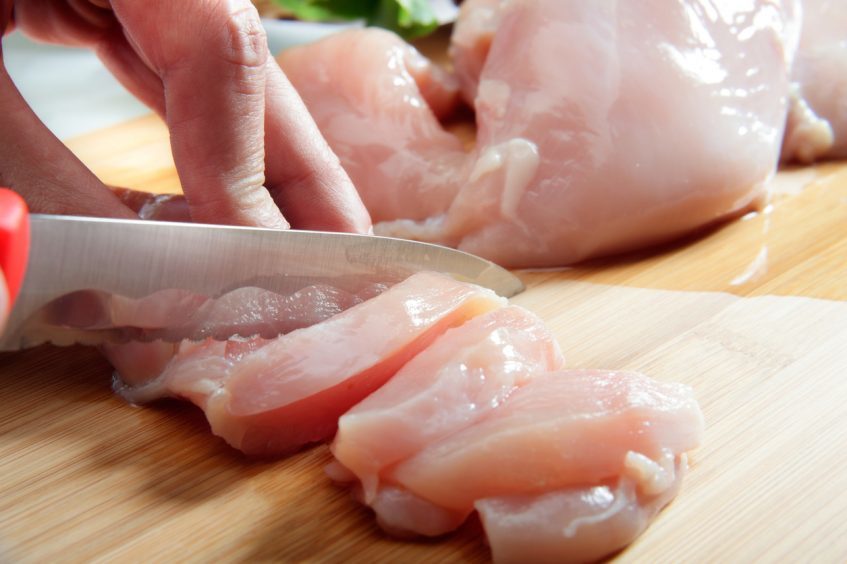 Food Standards Scotland (FSS) is to increase the number of unannounced inspections it makes at the 2 Sisters poultry plant at Coupar Angus.
The move follows the revelation of food hygiene and safety breaches at the company's poultry operation at West Bromwich.
England's Food Standards Agency has now extended investigations into two more 2 Sisters poultry plants in England and Wales but yesterday FSS moved to reassure consumers about the safety of Scottish poultry meat produced at the Coupar Angus plant.
In a statement FSS said it had no evidence to suggest that there are any food safety concerns at Coupar Angus.
The agency's director of operations, Ian McWatt, said FSS carried out regular and often unannounced inspections at abattoirs and cutting plants in Scotland to ensure that they have controls in place to maintain the highest standard of food safety.
"We last audited the Coupar Angus 2 Sisters premises in July this year and this audit showed that the plant had adequate controls in place to ensure that the poultry is being processed safely and is correctly labelled for the food chain" he said.
"Following the staff and stock issues identified this week at the 2 Sisters Plant in England, Food Standards Scotland is working closely with the Food Standards Agency and will increase the level of our unannounced inspections programme in Scotland as a precautionary measure.
"If evidence shows controls are not satisfactory, we will – and do – take action."
FSS also issued an appeal to anyone – whether a member of the public or working in industry – to be vigilant and report suspicions of food fraud to its free Scottish Food Crime Hotline on 0800 028 7926. The line is operational 24 hours a day, 365 days a year, and is confidential and anonymous.
nnicolson@dctmedia.co.uk