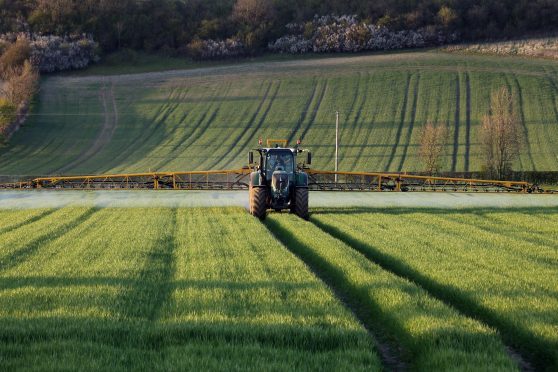 The long-awaited decision on the relicensing of glyphosate looks like it will go right to the wire next month.
After 18 months of agonising over how long to relicense the controversial herbicide, or whether to back it at all, EU Member States yesterday failed to reach a majority decision on the Commission's proposal for a five-year extension.
That proposal is now likely to be referred to an EU appeals committee on November 26-27, but insiders believe it is unlikely to take a different view from representatives in Brussels this week.
With deadlock expected at the end of the month, the situation is then likely to be referred to a College of Commissioners meeting in December, just days before the product's licence runs out on December 15. There is an 18-month grace period, but after  months of lobbying, farming organisations are desperate for clarity on the issue.
Speaking after the vote, NFU Scotland president Andrew McCornick said the failure to secure a majority vote had created further uncertainty for members.
"Off the back of such a difficult harvest for so many Scottish farmers, the thought of not having such a useful product to help is a very daunting thought indeed. To drive home the point, I would ask all members and stakeholder affected to email or tweet Messrs Junker, Andriukaitis and Hogan to explain just how important glyphosate is to their business, and remember to use the #Glyphosateisvital tag."
The union's deputy director of policy, Andrew Bauer, who spent part of this week lobbying in Brussels, said there was frustration that the process continued to trundle on.
"Everyone is looking for a decision and there's no good reason why glyphosate shouldn't be relicenced for a further 15 years, although that's no longer a proposal on the table," he said.
"The Commission understands the importance of the product to farmers and its own agency says it is safe and the people advising them says it's safe, so the appetite is there for approval and there is frustration that some member states  haven't listened. This is not Europe's most glorious episode.
Five countries, including Germany, abstained from voting while 14 countries, including the UK, voted in favour of the renewal and nine, including France and Italy, voted against.
nnicolson@thecourier.co.uk