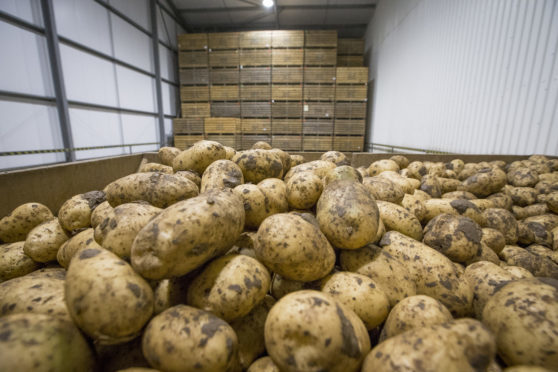 Tattie growers who are frustrated by the late start to planting could see the emergence of a silver lining if the delayed season leads to higher prices for the old crop.
Potato stock levels are currently higher than in the last four or five years, but if the 2018 harvest is late as a consequence of the delayed planting, quality stocks will be well placed to fill any gap in demand.
AHDB potatoes strategy director Rob Clayton predicted the market opportunity would be in May and June when the earliest Cornish, Kent and Suffolk crops usually come on the market.
"The overhang of crop from last year was pushing prices down on the free market," he said.
"If the 52-week year turns into a 55-week year, we might see prices
coming up if we have to backfill the gap."
However, he added that it was difficult to predict the consequences of a late planting season because nature has a way of correcting itself and some areas, like Herefordshire, don't start planting until mid-April even in normal years.
Jersey normally exports around 30,000 tonnes of premium Jersey Royal potatoes to the UK each season, but producers there have predicted the figure could be up to 20% lower this year.
Tim Ward, operations director at Albert Bartlett, said: "The hard frosts we received from the 'beast from the east' affected most of the early crops, in particular the steep south-facing cotils (sloping fields) planted in January.
"Although quality and taste will remain unaffected, we are at least three weeks behind our expected start date and are still in need of spring to arrive to avoid further delays."
The Jersey Royal Company's director of sales and marketing, William Church, added: "We are behind with planting, with only two-thirds of the export crop planted to date."
There is still no planting activity in the fields of Perthshire, Fife and Angus, although James Brunton of Brunton Farms in Angus, who grows almost 1,000 acres of potatoes, excited local growers this week by tweeting a picture of a potato planter and announcing his season had started.
It later transpired that the planting was taking place on land in Easter Ross.
"We're three weeks later than usual and we've made a start in Easter Ross, but the land in Angus is still too wet – although we're hoping to get on next week," Mr Brunton said.
"It's not too concerning so long as the rest of the country is in the same
position. If everyone is late, it usually helps prices."
Meanwhile, the AHDB is urging
growers to be patient and to hold off planting until the weather improves.
"There's a massive temptation to rush in and get everything done but there's a strong risk of compromising soil
quality," said Rob Clayton.
"It's important to consider the
long-term impact."
nnicolson@thecourier.co.uk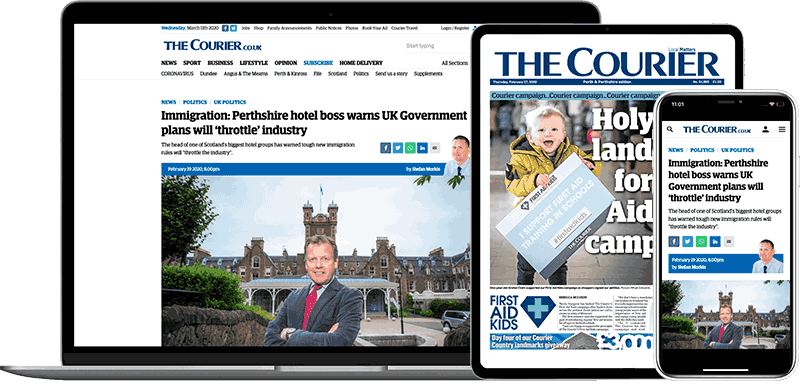 Help support quality local journalism … become a digital subscriber to The Courier
For as little as £5.99 a month you can access all of our content, including Premium articles.
Subscribe