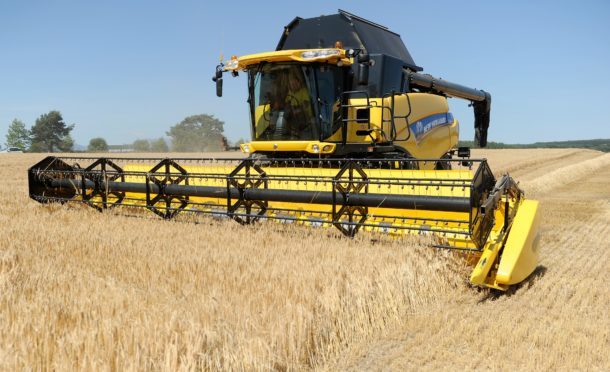 UK Farming Minister George Eustice has written to the European
Commission requesting a UK-wide exemption from the three-crop rule for this year.
It follows a request for a Scotland-wide exemption from the rules, which are part of the greening element of the Common Agricultural Policy (Cap), by Rural Economy Secretary Fergus Ewing earlier this month.
The three-crop rule requires farmers growing more than 75 acres of arable crops to ensure their rotation includes at least three crops, with the main crop accounting for no more than 75% of the planted area and the third crop no less than 5%.
Mr Eustice said: "We have listened to the concerns raised by farmers and their representatives about the challenges caused by the recent weather
conditions.
"With the help of devolved administrations, we have put forward a detailed case to the European Commission for a derogation from the Cap's crop diversification requirement.
"Farmers will be making their final cropping decisions in the coming weeks, and we hope the commission will inform us of their decision so we can provide them with clarity."
He said an exemption from the rules would allow farmers to make practical cropping decisions in the best interests of protecting their soil in these difficult conditions, rather than seeking to meet "an inappropriate EU requirement or face reductions in their subsidy payments for non-compliance".
NFU Scotland backed the request and said there was a clear and justifiable case for an exemption from the rules following the exceptionally poor weather experienced by growers since summer last year.
Union president Andrew McCornick said: "With autumn plantings substantially down on the year and the cold, wet conditions this spring working against ground preparation and planting, the window of opportunity to plant and establish spring crops in 2018 is closing and meeting the three-crop rule for many farmers would be almost impossible.
"Given the challenge, we want Scottish farmers to be able to plant crops that are economically viable and most likely to secure a market rather than being obligated to plant crops late in the season that will be unsuited to Scottish conditions and difficult to
harvest later in 2018.
"It is already so late for some parts that fallow may be a more economic option that planting."