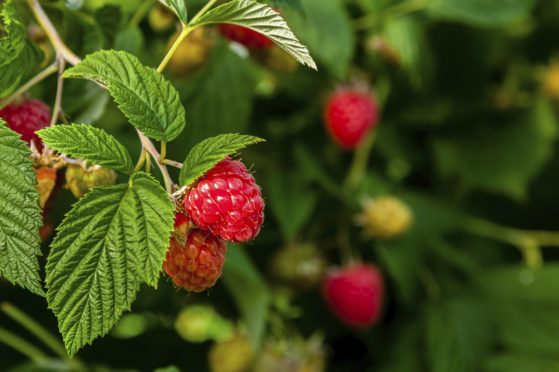 At least three major soft fruit growers in Angus and Perthshire saw produce go to waste on bushes last week as this year's shortage of good seasonal workers began to bite.
The industry is working flat out to cope with bumper crops of rapidly
ripening fruit and unprecedented demand from retailers, but according to leading suppliers, Angus Soft Fruits, some producers are now short of up to 40-50 pickers and unable to cope with the bumper harvest.
Meg Marshall of Peter Marshall Fruit at Alyth revealed the company had to leave 15 tonnes of strawberries and five tonnes of raspberries to rot in the fields last week because of a combination of too few pickers and an unusually long period of sunshine which meant the fruit ripened quickly.
"The fruit is ripening so fast, by the time the pickers get to the end of a drill they need to start all over again," she said.
"Lots of growers are in this situation – we're all short and panicking. We need to be able to employ workers from the Ukraine and Morocco and even
Thailand like other EU countries do."
Angus Soft Fruits general manager, William Houston, said most producers were "just about" coping, but fields weren't getting a last pick done because workers are so tight.
He added: "The other big issue is that the standard of workers from eastern Europe isn't as good as it used to be.
"If we had the same standard as even two years ago they'd all be relishing the busyness, working their guts out picking huge volumes of fruit and everyone would be happy.
"But there is a huge difference between the best workers who can pick 20kgs an hour and the worst at only 8kg an hour."
Mr Houston added he was concerned about the levels of stress in the industry, which he said reminded him of working with livestock farmers during the foot and mouth outbreak.
He said: "We are all aware of farmer suicides and I'm not saying we're
necessarily at the same level here, but people are going quiet and the stresses are pretty enormous."
NFU Scotland's horticulture committee chairman, James Porter, revealed the appeal for a seasonal agricultural workers scheme had now gone all the way to the Prime Minister but she had "put the brakes" on such a scheme going forward.
"We don't know where to go next with the argument. Everyone else agrees it's necessary but it's all about timing, and the biggest danger will be when it gets to autumn the workers who are here will have had enough and be ready to go home.
"That's when we expect the situation to become really acute with vegetable crops."
Meanwhile, supermarket chain Aldi is buying more than 90 tonnes of "wonky" Scottish strawberries in order to reduce food waste and support local producers.
nnicolson@thecourier.co.uk