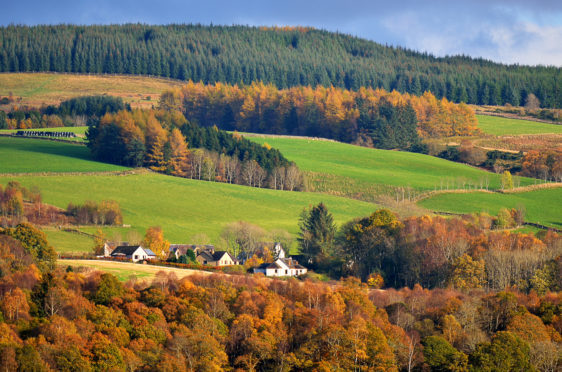 Scottish farmers' long-standing hopes of getting their fair share of £160 million of EU funds appear to have been dashed by Defra and the UK Treasury.
Exclusive access to correspondence between rural economy secretary Fergus Ewing and Defra secretary Michael Gove reveals that new conditions attached to a proposed review of convergence funding rule out any consideration of the way the funds were allocated in the years between 2014-2020.
Defra's proposed new terms of reference (ToR), which are believed to have been influenced by the Treasury, also stipulate that the review would only look at funding allocations up to 2022, a condition which Mr Ewing has told Mr Gove would render the entire process "almost worthless".
The Common Agricultural Policy funds, which have been at the centre of a dispute between Westminster and Holyrood since 2014, were allocated by the EU to bring Scottish farmers' per hectare support rate closer to the European average.
However, Defra shared the money among producers across the UK, and Scottish farmers still earn among the lowest support rates in Europe.
A review of the convergence allocation has been on the cards for almost four years and is regarded by stakeholders as critical, not only to try to recoup funds from 2014-2020, but to set a baseline for funding Scotland's agricultural sector in future.
Speaking to The Courier, Mr Ewing said the amended ToR came as a shock when he received them two weeks ago, because Mr Gove had agreed in principle to the original terms in February, when he also said that any minor changes should be agreed by both parties.
Mr Ewing said: "They (the ToR) have been significantly watered down and are unacceptable to the Scottish Government as they stand.
"The EU was sympathetic to the relatively low support for Scottish farmers, yet the UK Treasury is effectively neutering an inquiry.
"Next year Scottish farmers and crofters will have the lowest per hectare payments across the EU. It is a stark injustice that is something the Treasury seem to be unwilling to even look at."
In his letter, Mr Ewing calls on Mr Gove to reinstate the previously agreed ToR so that the review can finally get under way.
He writes: "The review must revisit the arguments around the current CAP funding allocations in order to identify how unfairly Scottish farmers have been treated.
"It should also provide an opinion about our claim that the Treasury should reimburse  Scottish farmers with the £160 million convergence money that was wrongly allocated.
"I feel this part of the process could be handled bilaterally, between Scotland and England, since the outcome will not affect farmers in Wales or Northern Ireland."
A UK government spokesperson said: "Ministers have been working closely with Mr Ewing at all stages about a possible intra-UK allocations review. We expect to provide further details on this in due course.
"We have said consistently that we want each part of the UK to be treated fairly in how future funding is allocated. This remains the case.
"We have also pledged to maintain the same cash total for farm support to the end of this Parliament in 2022. As is normal practice, further decisions beyond this time will be made at the 2019 Spending Review."
nnicolson@thecourier.co.uk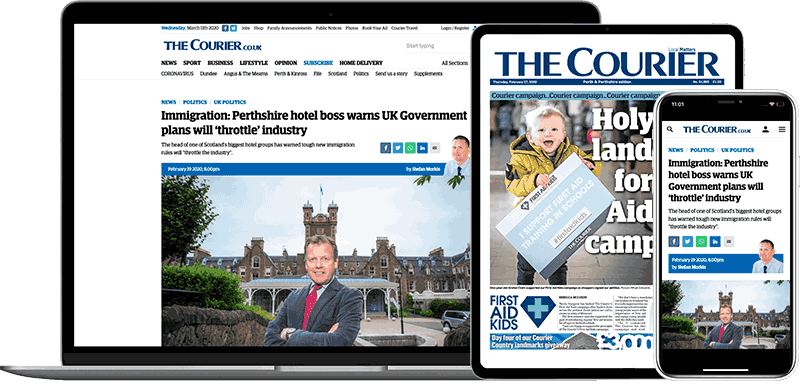 Help support quality local journalism … become a digital subscriber to The Courier
For as little as £5.99 a month you can access all of our content, including Premium articles.
Subscribe