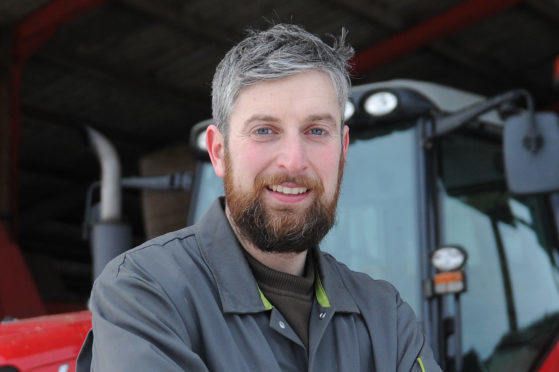 A few weeks ago Chris Packham, celebrity naturalist, embarked on his latest campaign, the first People's Walk for Wildlife.
It was held on the back of Packham's Bioblitz campaign which saw him travel the UK to carry out a stock-take which investigated the extent to which our native species are under threat.
During this stock-take Mr Packham never visited my farm. I doubt if he visited any farms or sporting estates. I doubt whether he talked to many farmers and land managers – you know, the people whose lives are intrinsically linked with the outdoors. The very people who would give an accurate picture of the "true state of nature".
Now, it would be conceited to say that in terms of our wildlife everything is perfect. It's not, and as land managers we can all do more to reverse the decline in certain species. But, that said, had Mr Packham contacted me I would have offered to take him on my evening check of the calving cows.
A short late-evening drive through the glen to check for new arrivals rarely disappoints in terms of wildlife.
For example, earlier in the evening a fallow deer buck dived across the track in front of me. Well aware of how conspicuous he looked with his spotted coat, he wasn't going to hang around.
Further up the glen a bird caught my eye circling in the sky on the other side of the river Isla. At first I thought it was the ubiquitous buzzard, but a few seconds of observation identified a red kite.
Walking through the cowfield a brace of snipe rose from the grass ahead of me, pipistrelle bats swept between the cows picking out the flying insects and there, crouching in the grass, three brown hares hoped to go unnoticed.
Sadly no new calves. As I left the field, a red deer stag let out a roar from across the Isla, moments later another roar alerted me to a second stag and his harem on the hill above me.
I headed for home, cautiously checking the road ahead for frogs which seemed to be on the march, presumably stirred by the mild weather.
Finally, with dusk falling, a barn owl perched on a roadside fence post observed my departure across the cattle grid.
I'm sure there are plenty of other creatures who watch my comings and goings on the farm, and I am certainly no expert or naturalist, but for me this evening was no exceptional event and certainly does not suggest a barren agricultural landscape.
I don't take these interactions for granted, but they are part of why I am proud to be an upland farmer. I know that the way we manage our land is the very reason for much of the existence of what we know as native wildlife.
Some people might ask why I write this column: is it for the money or perhaps the publicity? The answer is neither.
The reason that I spend hours every few weeks trying to string together some vaguely literate paragraphs is that I believe strongly that we as farmers and land managers need to tell our story.
It is not enough to demand continued public support without justification, and there may be a hundred and one reasons for this support but unless each and every one of us makes an effort to tell our stories we will be drowned out by others.
That story may be about the wildlife on your farm, the high welfare/quality standards of your stock/crops or maybe your concerns in respect of socio-economic impact from emerging agricultural policy.
Whatever your story please tell it.