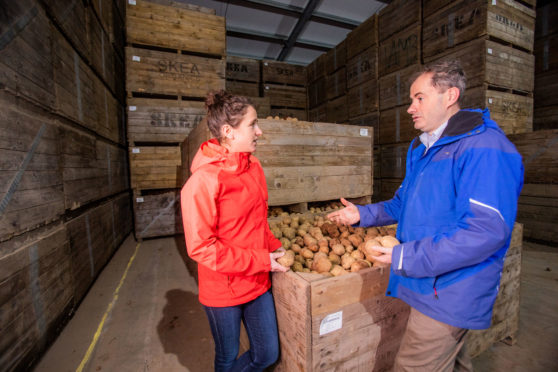 The Scottish Government has called on Defra to put measures in place which would prevent UK producers from importing European-grown seed potatoes in the event of a no-deal Brexit.
On a farm on the outskirts of Dundee, Rural Affairs Minister Mairi Gougeon said Defra's current arrangements meant Scotland would become a third country and therefore unable to export seed potatoes to the EU, yet the ware potato and processing industry could continue to import European seed potatoes for a year following exit day.
Ms Gougeon said that by allowing this one-way trading relationship, Scotland's world-renowned seed potato industry risked losing its 13.5% EU market share and there would be little incentive to fill the internal UK market demand through the sourcing of Scottish seed potatoes.
She added: "We have the capacity to fill the domestic market but it would involve growing different varieties and engaging with industry across the UK, so we are calling for the UK Government to support that in the event of a no-deal situation."
In her letter to Defra secretary Michael Gove, Ms Gougeon states: "There is the potential to mitigate the risk of this loss in the immediate aftermath of a disorderly exit by encouraging a greater UK market, where domestic importers would no longer be able to import from the EU.
"That is something the UK Government could choose to make happen.
"I struggle to understand why you have made the decision to unilaterally allow continued EU imports of seed potatoes during a one-year period, which will cover two growing seasons, rather than put in place necessary and reasonable measures to absorb within the UK the excess production which can no longer access a European market."
For plant health reasons, the EU only imports seed potatoes from member states, although Switzerland and Canada have derogations which involve such stringent testing very little is imported.
Meanwhile, Scottish growers have protected their high-health status by a notification system for imports and the industry voluntarily sourcing seed from the domestic supply chain.
Organic seed potato producer and exporter Andrew Skea, who farms East Mains near Dundee, told Ms Gougeon he didn't know if the varieties he grows exclusively for the German market were worth planting in the spring.
"If we're not going to have access to Germany next season, there's no point in planting them," he said.
"This is a relatively buoyant potato year but if you have a variety no one in the UK has heard of, they won't want to buy it, it will just be fed to the cows.
"Seed potato production a long-term business and you can't just change what you're doing at the drop of a hat."
nnicolson@thecourier.co.uk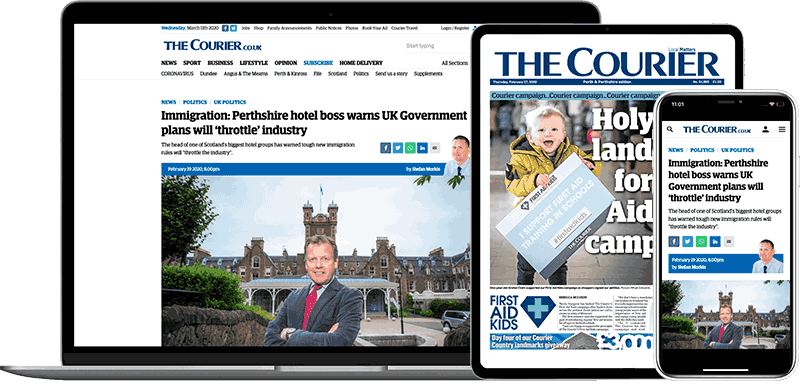 Help support quality local journalism … become a digital subscriber to The Courier
For as little as £5.99 a month you can access all of our content, including Premium articles.
Subscribe