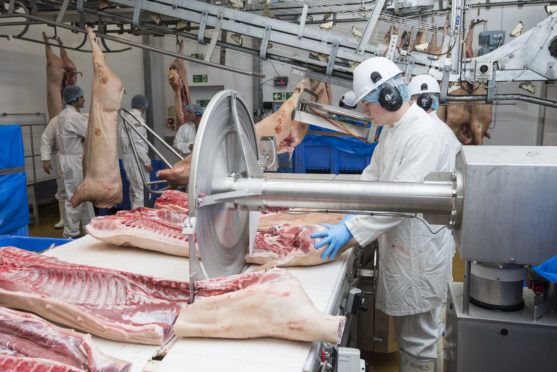 The leader of Scotland's red meat processors has slammed anti-meat lobbyists for allegedly making claims which cannot be backed up with independent evidence.
As Veganuary, the movement which encourages people to try going vegan during January, gets into full swing for 2019, the Scottish Association of Meat Wholesalers (SAMW) president Frank Clark called for more respect for the businesses which process beef, lamb and pork, and underpins trading activities worth around £2 billion per annum.
He said: "Regrettably, the past year has seen a noticeable rise in the amount of attention given to the anti-meat lobby groups, with the quality of our products and the honest commitment of ordinary hard-working farmers and processors often being unfairly portrayed.
"Everyone has a right to make their own lifestyle choices, of course, including whether or not to eat meat. But what irks us as an industry is when anti-meat lobbyists put forward arguments and so-called facts which do not have any independent evidence to underpin their claims."
However he insisted meat processing businesses have a strong future.
He said: "Member businesses source high-quality beef, lamb and pork from many excellent Scottish farms, run according to the highest possible levels of traditional breeding and finishing standards, with livestock managed in line with the high health and welfare requirement laid down in Quality Meat Scotland's world-leading assurance standards.
"This is a production and processing supply chain of which we can all be proud."
Mr Clark said SAMW's aim for 2019 was to be given the freedom to build on success by extending reach into new markets both at home and abroad, and he said he was encouraged that collaboration between the different parts of Scotland's red meat supply chain has strengthened over the past 12 months.
He added: "Joint action, for example, has taken place that supports the industry's long-running ambition for an increase in livestock numbers, most recently in relation to clearing the way for more quality beef to be drawn from the Scottish dairy herd."
nnicolson@thecourier.co.uk