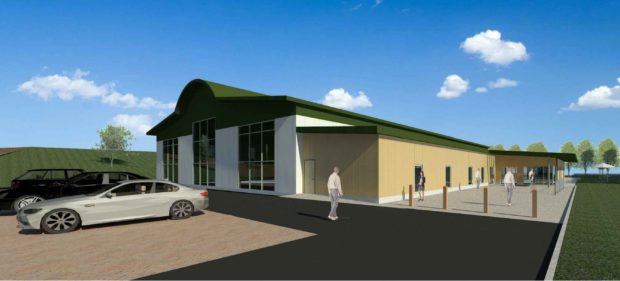 Pioneering proposals for a free open farm and visitor centre to foster better understanding of agriculture and food production will be reviewed by Fife councillors this month after planning officials turned down the original application.
Scottish farming's elder statesman, John Cameron, wants to give free access to his modern 400-acre Balbuthie farm to the general public through regular tours.
Facilities would also be made available to agricultural students who need practical experience, and veterinary trials on livestock are also envisaged.
Plans for the centre include a lecture theatre, meeting room, café and catering facilities.
The building would also house Mr Cameron's two famous steam locomotives, the Union of South Africa and the Great Marquess, which have a long history of service in Fife and which are being retired from service on the main line this year.
Mr Cameron, a former president of NFU Scotland and an industry stalwart, said one of the great regrets of his presidency was that he did not do more to forge links between farmers and consumers.
"The idea of open farms is beginning to catch on and it is now Scottish Government policy to give schoolchildren more access to farms," he said.
"We have a set-up here which would lend itself to showing the public efficient, modern farming techniques.
"They'd see livestock fed from wagons and the sort of hygiene and health standards that agriculture now demands."
The farm runs a high-health pedigree Hereford herd, a commercial herd of Sim-Luings and 500-600 lambs are bought to be finished annually. A biomass boiler heats the farmhouse and three farm cottages.
Fife planners turned down the development in October on the grounds that it would result in the loss of prime agricultural land and the design of the building was not in keeping with the surrounding countryside.
However, Mr Cameron said the two-hectare section of the field he planned to build on was classified as category three land and was less than 1% of the total area of the farm.
He added that his architect had altered the original design of the building to satisfy points made by the council's own design department.
Mr Cameron has established trusts to manage both the farm and his railway interests and guarantees that the trusts will have enough investment income to ensure no admission charges will be required for farm tours or access to the visitor centre.
"The trusts would also fund the entre cost of the visitor centre and we are asking for no contribution from anyone," he said.
"I would like to see this area of Fife getting a facility which will cover heritage, agricultural education and railway engineering."
The Great Marquess was built in the 1930s to bring herring traffic down the West Highland line from Mallaig to Glasgow and was then used on the coal trains and summer excursions round the Fife coast.
The Union of South Africa will continue to haul special trips on the main line until its operating certificate expires this summer.
nnicolson@thecourier.co.uk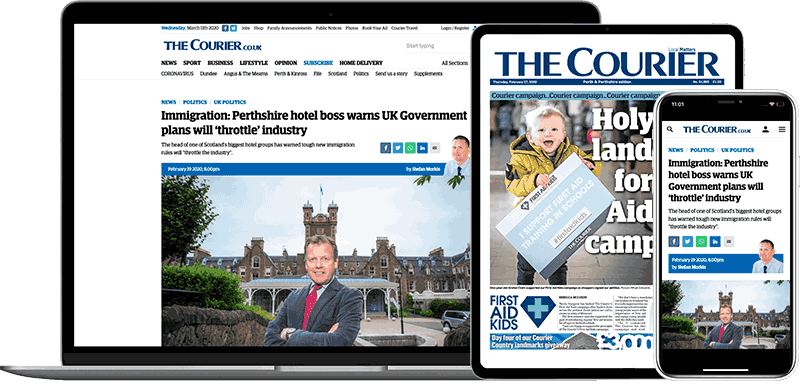 Help support quality local journalism … become a digital subscriber to The Courier
For as little as £5.99 a month you can access all of our content, including Premium articles.
Subscribe