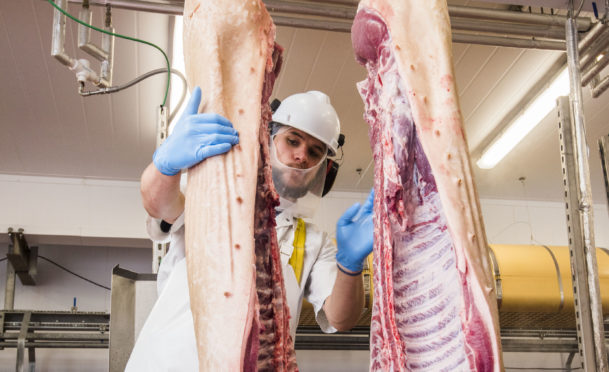 CCTV is to become mandatory in all Scottish abattoirs.
The Scottish Government will bring forward legislation later this year requiring all abattoirs to install CCTV in the areas in their premises where live animals are present.
It said the move was intended to ensure the highest standards of animal welfare in abattoirs, by helping those responsible for enforcing welfare legislation.
The decision follows a consultation with industry where the majority of respondents backed the proposal.
Minister for Rural Affairs and the Natural Environment Mairi Gougeon announced the news ahead of a parliamentary statement on animal welfare.
She said: I'm delighted to announce that I will introduce legislation to the Scottish Parliament in 2019, which will help to improve further the already high standards being followed by the livestock sector in Scotland."