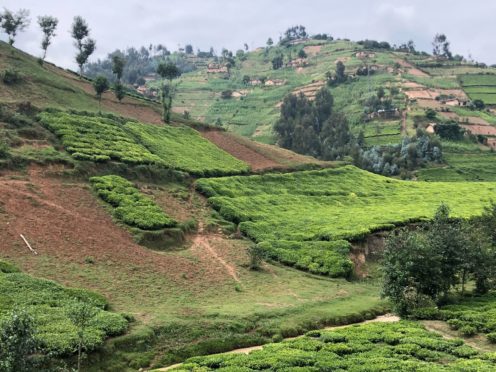 Adversity is something we tackle on a constant basis in Scottish agriculture, be it weather, market prices or personal pressures.
As farmers we are better at tackling some of these problems than others and there's no doubt in most of our minds that the current shambolic political situation will throw some form of adversity our way whether we like it or not.
However a recent young farmers trip left me with a sense of what it's like to face real adversity as a country and be able to come out the other side stronger and more resilient.
The country was Rwanda, a small land-locked nation in east Africa with a population of around 10 million.
Genocide erupted in 1994, and in the following 100 days nearly one million people were killed.
Fast forward almost 25 years and five Scottish young farmers travelled round the same country without any real fear for our safety or wellbeing.
We spent a week visiting farms and businesses where the young people involved had a passion and pride in what they were doing. The country is known as the land of 1,000 hills, with rich volcanic soils, every square inch of which – regardless of its steepness – is involved in agriculture.
Their consistent rainfall coupled with moderate yearly temperatures means they can grow three crops of maize a year, two crops of potatoes and pretty much every tropical fruit you can imagine. We saw almost no mechanical assistance with all the land turned over using a simple wooden hoe and everything else was done using their hands.
Despite this back-breaking lifestyle, every single person we came across met us with a huge smile and a pride in their farms and businesses that was inspiring.
The purpose of our trip was to form links with their fledgling agricultural youth organisation and, hopefully in conjunction with the Scottish Government and other external organisations, offer support and technical links to assist their farmers and rural businesses.
Next time I'm faced with the inevitable adversity that being a Scottish farmer throws up, I'll have a quick think back to my week in Rwanda and that will quickly put things in perspective.
David Lawrie is chairman of the Scottish Association of Young Farmers Clubs.