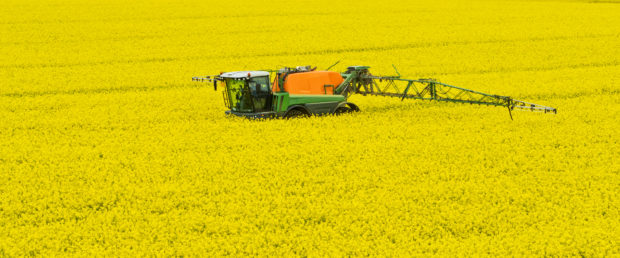 We have probably all heard about the decision in the Monsanto Roundup case in the US, where that most fickle of all judges, an American jury, found that Monsanto had concealed the risks inherent in using Roundup.
By implication, the company was held responsible for the terminal non-Hodgkin's lymphoma suffering of a ground keeper, and a $289 million fine was imposed.
It matters not whether we side with the plaintiff or Monsanto, there is a clear lesson we need to take on board in the next few months.
The huge food group General Mills, a major food processor with more than 100 brands in 100 countries worldwide has backed down rather than fight claims that they have falsely promoted cereal bars and breakfast cereals as "natural" after tests are alleged to have detected glyphosate residues.
If  the giant processor, rated the 16th most powerful brand in the world , in between MasterCard and McDonald's, backs down, what chance do we as individual farmers stand?
Make no mistake, this is only the beginning, with similar claims being raised against other giant brands.
We all know, in our heart of hearts, where this residue comes from. It's not the misuse by operators, nor faulty sprayers – our own dedication to training has seen to that.
It is not the application to stubble, nor the use inherent in GM crops in the US which leads to the problem.
The culprit is the use of pre-harvest, the "sunshine in a can" approach.
If we are to make any argument for the continued licensing of this controversial yet valuable chemical, we have to take the lead, and ban the use on crops pre-harvest,  no matter how safe we believe the most widely-used product of our generation to be.
In many cases the use on almost mature crops is definitely very hard to justify.
The fight to keep it at all will be difficult, and we may ultimately be stalling for time until we get a replacement, but we could even fail in attempts to get a replacement through regulations now that the Greens scent success.
If no use is allowed at all, where do the min-till cereals growers go in the fight against black grass and grass weeds?
A ban would be relatively easy to enforce, since the tracks are there for all to see.
If you doubt the dangers I am raising, try an internet search about glyphosate risks and what organic groups are posting.
They may be wrong, but they are powerful.
France has pledged to ban Roundup, although President Macron concedes it may not happen within three years as originally announced.
At the risk of a pun, this product has to go back to its roots and post-harvest use only.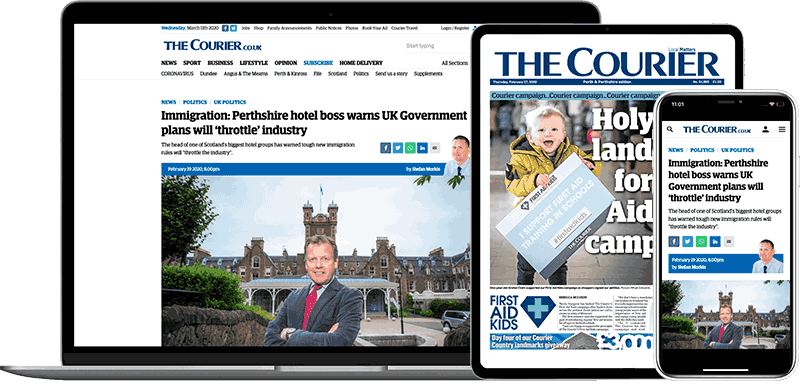 Help support quality local journalism … become a digital subscriber to The Courier
For as little as £5.99 a month you can access all of our content, including Premium articles.
Subscribe