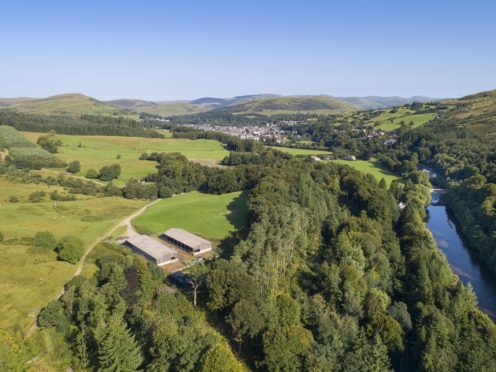 Tenant farmers in Scotland have been given new confidence to seek help in disputes with their landlords following the successful resolution of a controversial case in the Borders.
Scotland's tenant farming commissioner (TFC) Bob McIntosh was praised yesterday by sector leaders for finding a solution to a long running case involving a farming couple.
David and Alison Telfer were given notice by Buccleuch Estates to quit Cleuchfoot Farm earlier than their planned retirement date when the estate put the land and adjoining hill up for sale, with the immediate prospect of vacant possession.
The couple had a short limited duration tenancy and said they had received a verbal assurance from the previous Duke of Buccleuch that they could stay until retirement.
Now, following the intervention of Mr McIntosh, a solution has been found with the new owner of the land, James Jones and Sons Ltd.
Mr McIntosh said: "Landlords are entitled to resume land at the end of a fixed term tenancy but there was an extraordinary set of circumstances in this case where there was a dispute over what had been discussed in years gone by in terms of the length of occupancy.
"We are pleased that, through collaborative discussion, a satisfactory outcome has been achieved for the tenant, the new landlord and all other parties."
Scottish Tenant Farmers Association chairman Christopher Nicholson welcomed the news, but pointed out there was still a belief among tenants that taking a dispute to the commissioner would risk the wrath of their landlord and make matters
worse.
He added: "The lesson from this case is that they need to be prepared to take their cases to the commissioner when they find themselves in difficult situations.
"This is a clear demonstration of how (he) can help tenants who believe they have been put in an unfair position by their landlord and credit is due to Bob McIntosh and the Land Commission for enabling this agreement which is satisfactory for both tenant and landlord.
"If the Telfers had not been prepared to stand up and make their case to the Tenant Farming Commissioner then they would likely be leaving their farm, home and livelihood this year."
David Telfer said: "We appreciate the efforts of all those involved who have worked to find a resolution to this issue and we are pleased to be able to continue to live and work on at least part of Cleuchfoot until our retirement."
The executive chairman of Buccleuch, Benny Higgins, also thanked Mr McIntosh for his "constructive liaison" with the Telfers.
nnicolson@thecourier.co.uk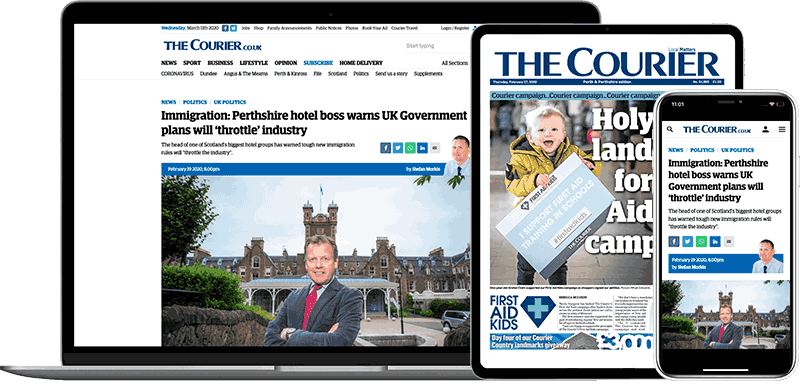 Help support quality local journalism … become a digital subscriber to The Courier
For as little as £5.99 a month you can access all of our content, including Premium articles.
Subscribe