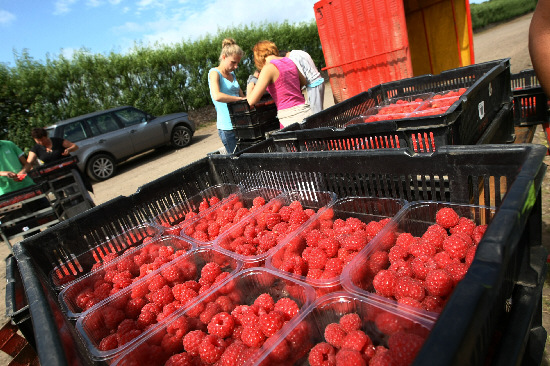 New research has suggested that eating raspberries could significantly help prevent and manage diabetes, a disease which affects 4.7 million people in the UK.
The studies, published in the journals Obesity and Annals of Nutrition and Metabolism, add further weight to previous research which has shown that eating raspberries is beneficial to health.
The first study investigated people with "pre-diabetes" and insulin resistance and found that people who ate berries for breakfast had reduced glucose levels two hours later.
The second study also suggested that eating berries was linked to lower blood sugar levels.
The findings were welcomed by British Summer Fruits (BSF), the organisation that represents 95% of berries supplied to UK supermarkets.
Public health nutritionist and BSF adviser, Dr Emma Derbyshire said: "We know that berries are low in calories and provide polyphenols, making them an ideal breakfast component or snack.
"What we need now is more research along with information about how these findings could be used in practice, for example dietary strategies for those at risk of type 2 diabetes or advice on the best way to get five-a-day for those at risk of poor metabolic health."
Diabetes levels are projected to rise to 5.5 million by 2030 and in the UK, 90% of those who have the disease have type 2 diabetes.
nnicolson@thecourier.co.uk